Northeastern Women's Basketball Roster Tracker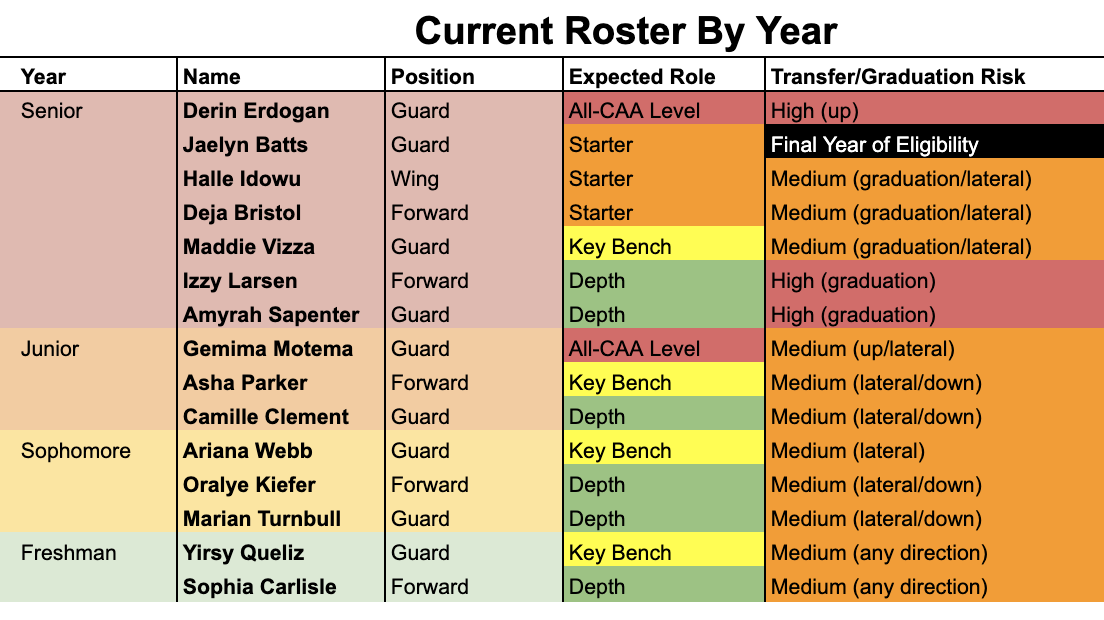 Transfer risk is unusually high for all players due to the departure of Coach Bridgette Mitchell.
For similar reasons, all incoming freshmen have a moderate level of de-commit risk. Previously committed freshman guard Miya Giles-Jones has already de-committed, following Coach Mitchell to Fordham.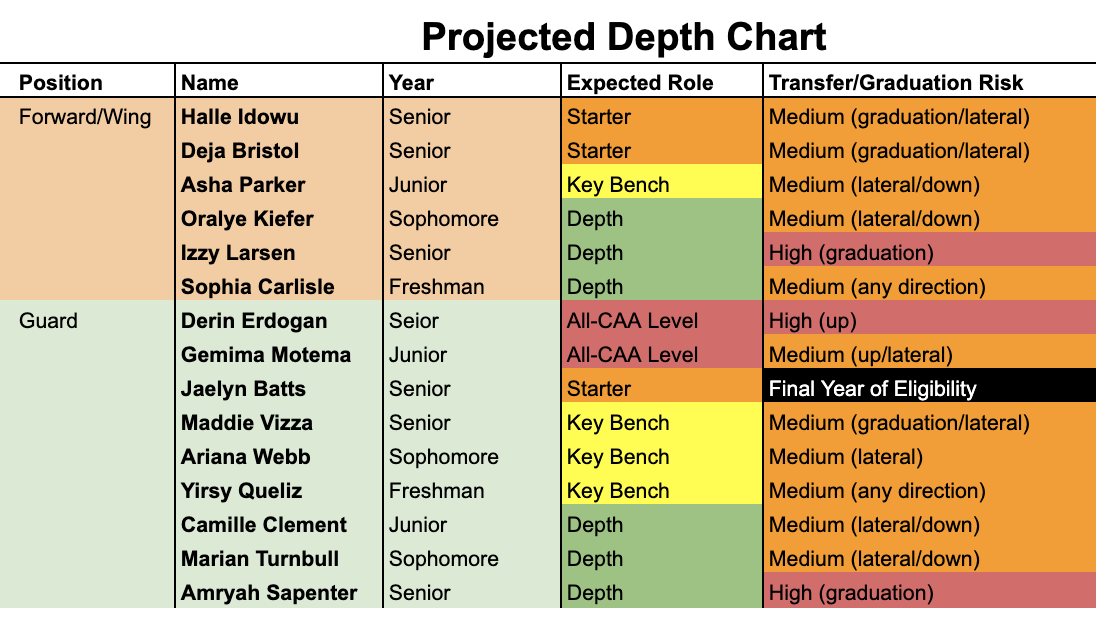 It is unknown whether any offers made by former Coach Bridgette Mitchell's coaching staff will carry over to new coach Priscilla Edwards' staff.
Note: All statements about recruits and future roster construction are the predictions and estimation of WRBB Sports staff and based on publicly available information. All statements regarding player roles and recruit interest level are the opinions of WRBB Sports staff. None of these predictions or opinions are confirmed or endorsed by Northeastern Athletics.