BOSTON — With Patty Kazmaier top-three finalist in Alina Mueller, Hockey East's best defenseman in Skylar Fontaine, and now the record-breaking Aerin Frankel holding down the fort in goal, the Northeastern women's hockey team is a threat to any team in the country.
Maine doesn't have many advantages against the No. 3 Huskies, but they gave them a run for their money Sunday evening at Matthews Arena.
The game started out with Northeastern playing their usual 110 percent, but Maine definitely kept the pressure on. The Black Bears started by firing more shots on goal, blocking more shots, and being more aggressive in scrums for the puck.
Maine was also much stronger on defense than they were Saturday evening, allowing only one goal the whole game and clearing the puck out of the zone on every rebound. They helped out goalie Loryn Porter, who logged incredible performances in both games.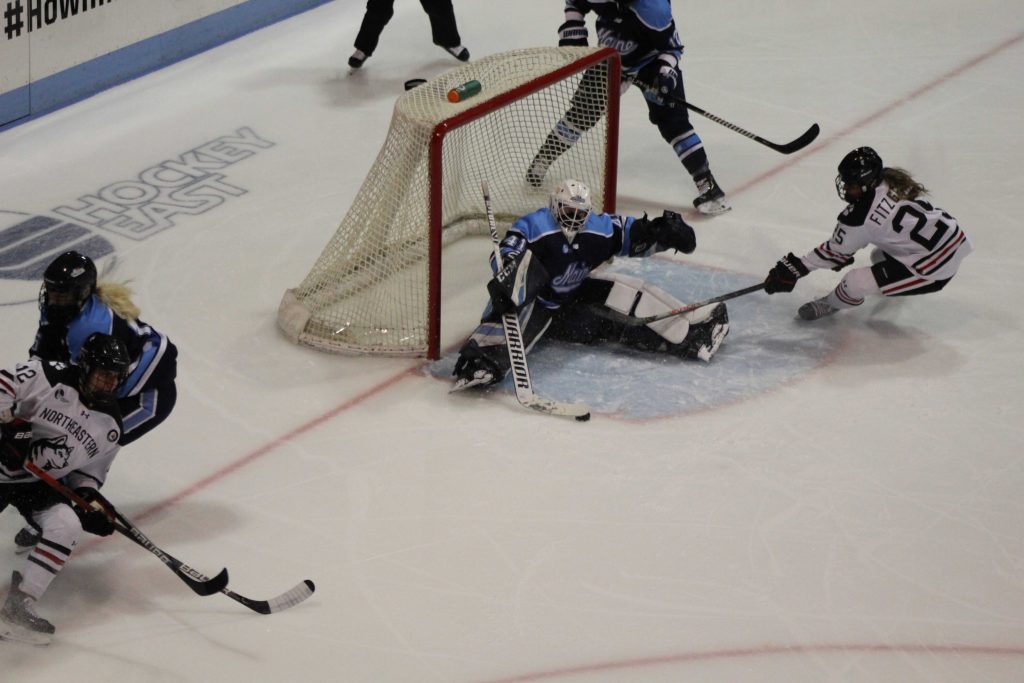 "I think we got exactly what we expected," Northeastern Associate Head Coach Nick Carpenito said. "We expected a fast, gritty, physical Maine team [with] quality defense, great goaltending. They were very tough to penetrate, and we were fortunate enough to break through a couple times this weekend."
The first two periods were back and forth with neither team scoring, although Northeastern fired 32 shots on goal to Maine's 12. At this point, both teams got increasingly aggressive, often breaking into shoving fits in front of the net after the whistle. There also were more aggressive plays, leading to more penalties.
A few times on the power play, and even on the Huskies' notoriously lethal penalty kill, Chloe Aurard just missed key scoring chances. But after 42 minutes of scoreless hockey, she redeemed herself. Ani FitzGerald fed Aurard, who received it on her skates, kicked it to herself, and scored what ended up being the only goal of the game.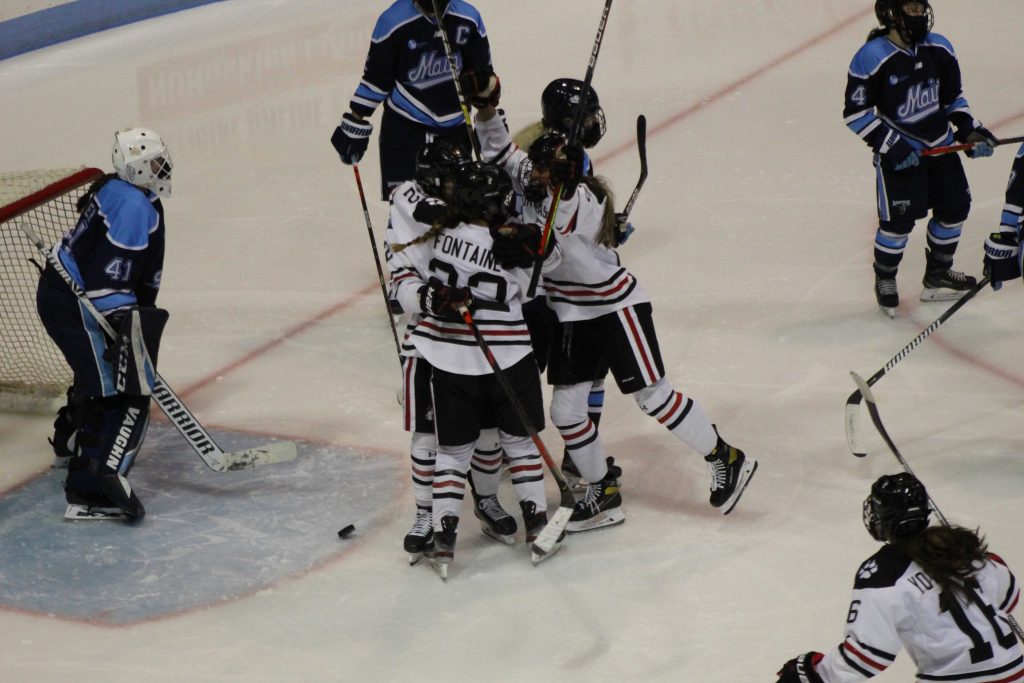 The Huskies needed a Frankel shutout to pull out a win, and that's exactly what they got. Her 21st shutout in a Husky uniform broke Erika Silva's 20-year-old program record.
"She is a phenomenal person, phenomenal leader, you know just a great character person," Carpenito said. "She obviously works hard and every bit of this honor she deserves."
This record comes at the beginning of her senior season, meaning she still has time to widen the margin between her and the rest of the pack. Even now, she's played 10 fewer games in a Husky uniform than Silva did.
On the other side of the rink, Porter didn't smash any records in net, but her performance was impressive nonetheless. Her 40 saves Sunday night gave her 84 in the two-game series.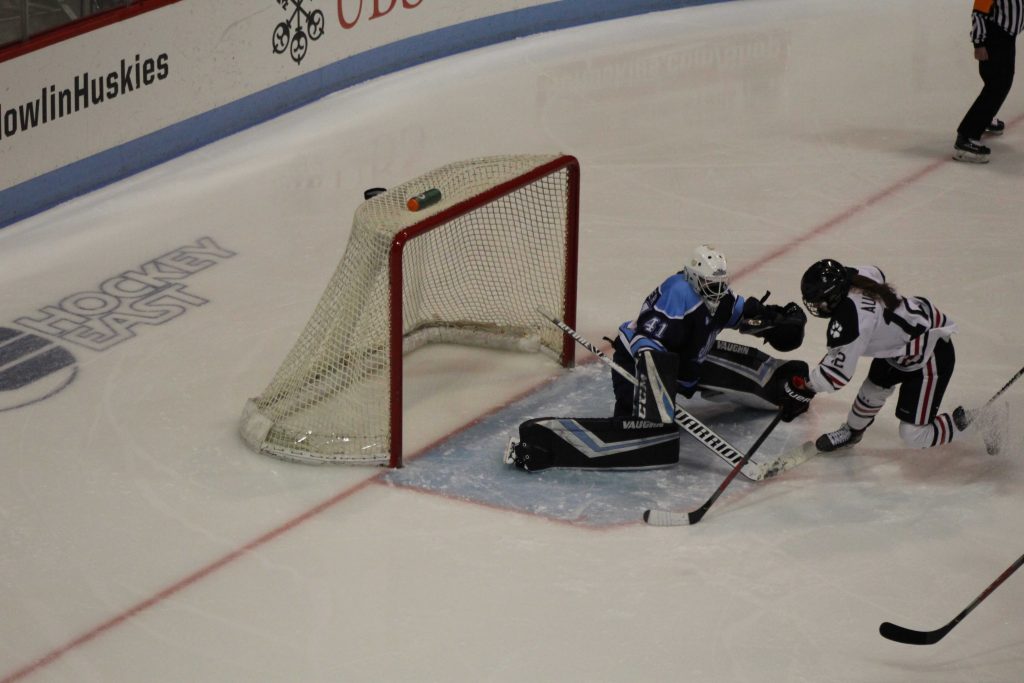 "She was awesome," Frankel said. "She was really strong the whole weekend and it really frustrated some of our forwards. Anytime you have a goaltender like her it's hard and it slows down the opponent, but she did an awesome job seeing shots."