Story by Khalin Kapoor
Photos by Sarah Olender
BOSTON — Down 3–1 with minutes left in regulation, the Northeastern men's hockey team pulled netminder Connor Murphy to get an extra attacker on the ice and make their last offensive stand against UMass Lowell.
That man advantage went about as well as the Huskies' three power plays. Shorthanded, UMass Lowell cleared the puck out of their defensive zone and set up a shot from the point by Seth Barton straight into the empty net.
It was a depressing end to a depressing game for the Huskies. After starting out on fire, Northeastern (8–6–2) fell apart and lost to UMass Lowell (5–7–0) by a score of 4–1. 
Northeastern's start was unmistakably strong. Seventy-one seconds into the game, Dylan Jackson received a pass from fellow forward Gunnarwolfe Fontaine and rifled it straight into the net. The combination of Fontaine and twins Dylan and Ty Jackson on the same line proved difficult for Lowell to handle right out of the gate.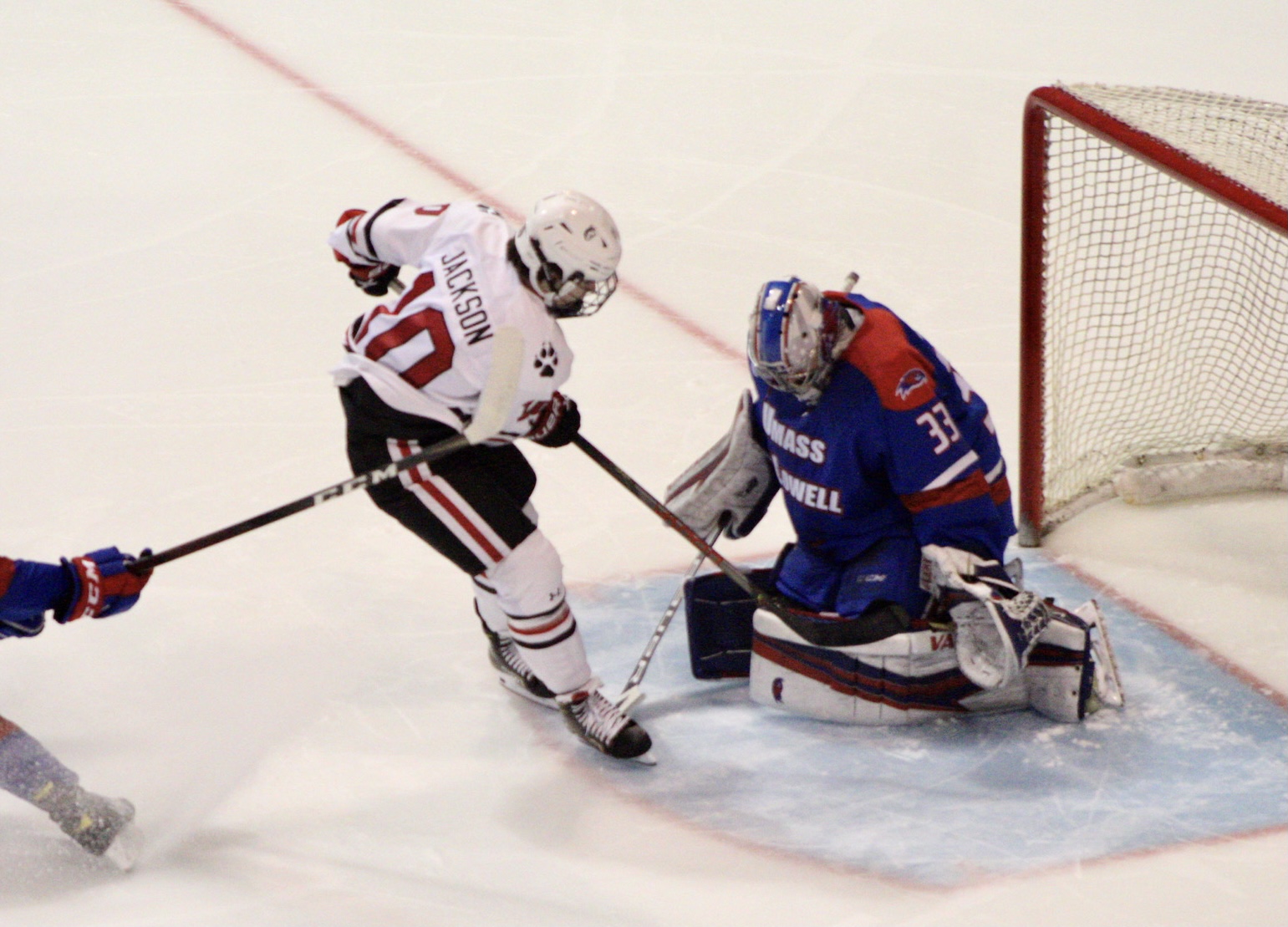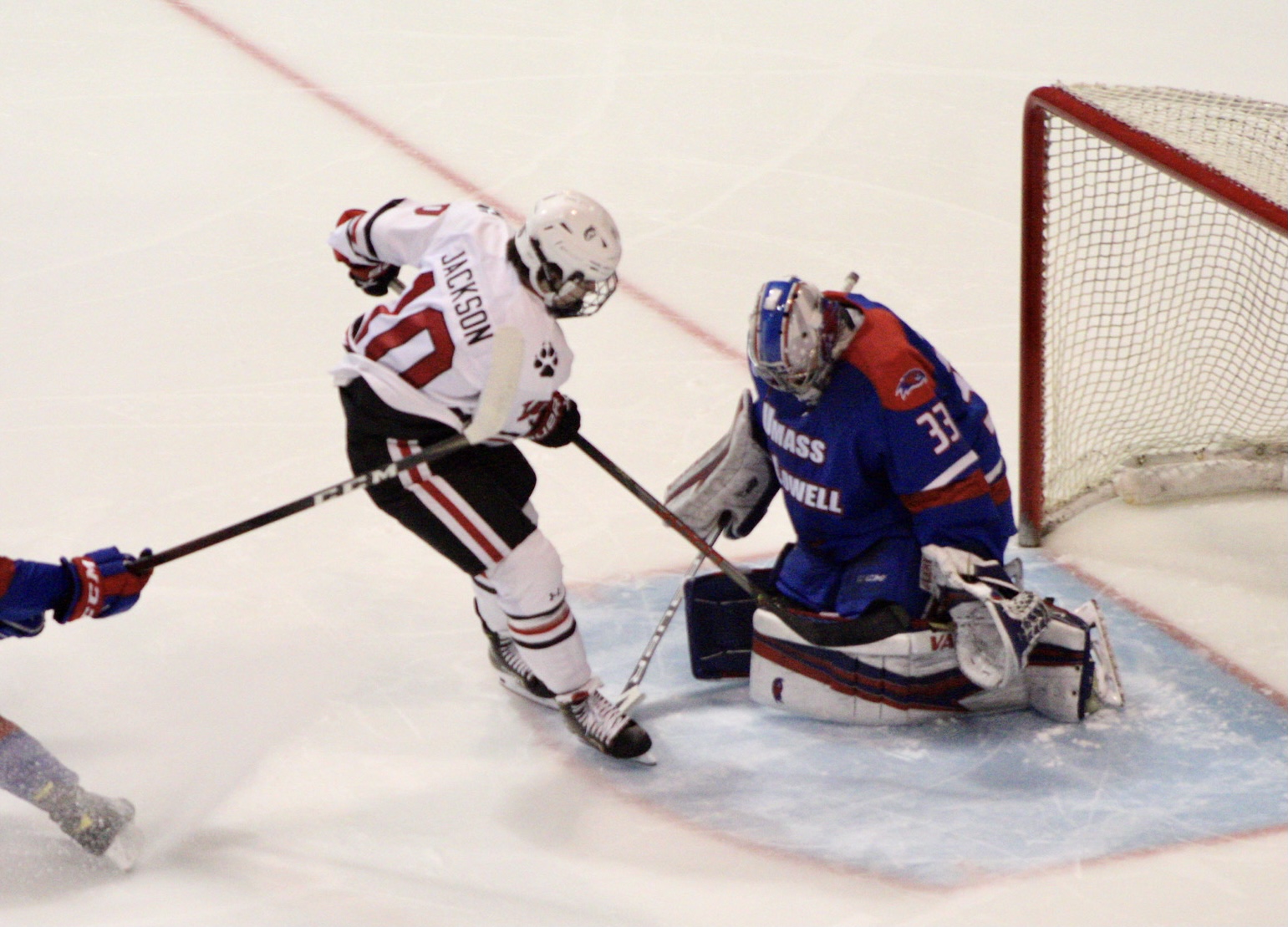 But there were still 58 minutes left. Later in the first, Lowell scored twice in quick succession, courtesy of center Connor Sodergren and right wing Charlie Levesque.
Up 2–1, the River Hawks kept control for the rest of the game, with Levesque scoring again in the third period and Barton notching the aforementioned empty-netter. Husky netminder Connor Murphy made some nice saves throughout the game, but ultimately came up short in some key situations.
The Huskies consistently struggled to win key faceoffs and puck battles along the boards. UMass Lowell played incredibly physical hockey and continuously sent the puck down the boards trusting that they would win it. The Huskies could not match the River Hawks' speed, and by the third period it was clear that Northeastern skaters were lagging behind. After the opening three minutes, they mustered just 13 shots on goal.
Forceful collisions at the boards and some tough hits created a palpable tension. After a particularly rough scrum, Northeastern winger Grant Jozefek was left down on the ice in visible pain. Though he limped off the ice with the trainer, he rejoined the action in the third period; head coach Jim Madigan said he was hopeful Jozefek could play tomorrow. Madigan, who just got forward Sam Colangelo and defenseman Jayden Struble back in his lineup, also confirmed that defensemen Jordan Harris and Jeremie Bucheler — who missed Friday's game — will not play on Saturday.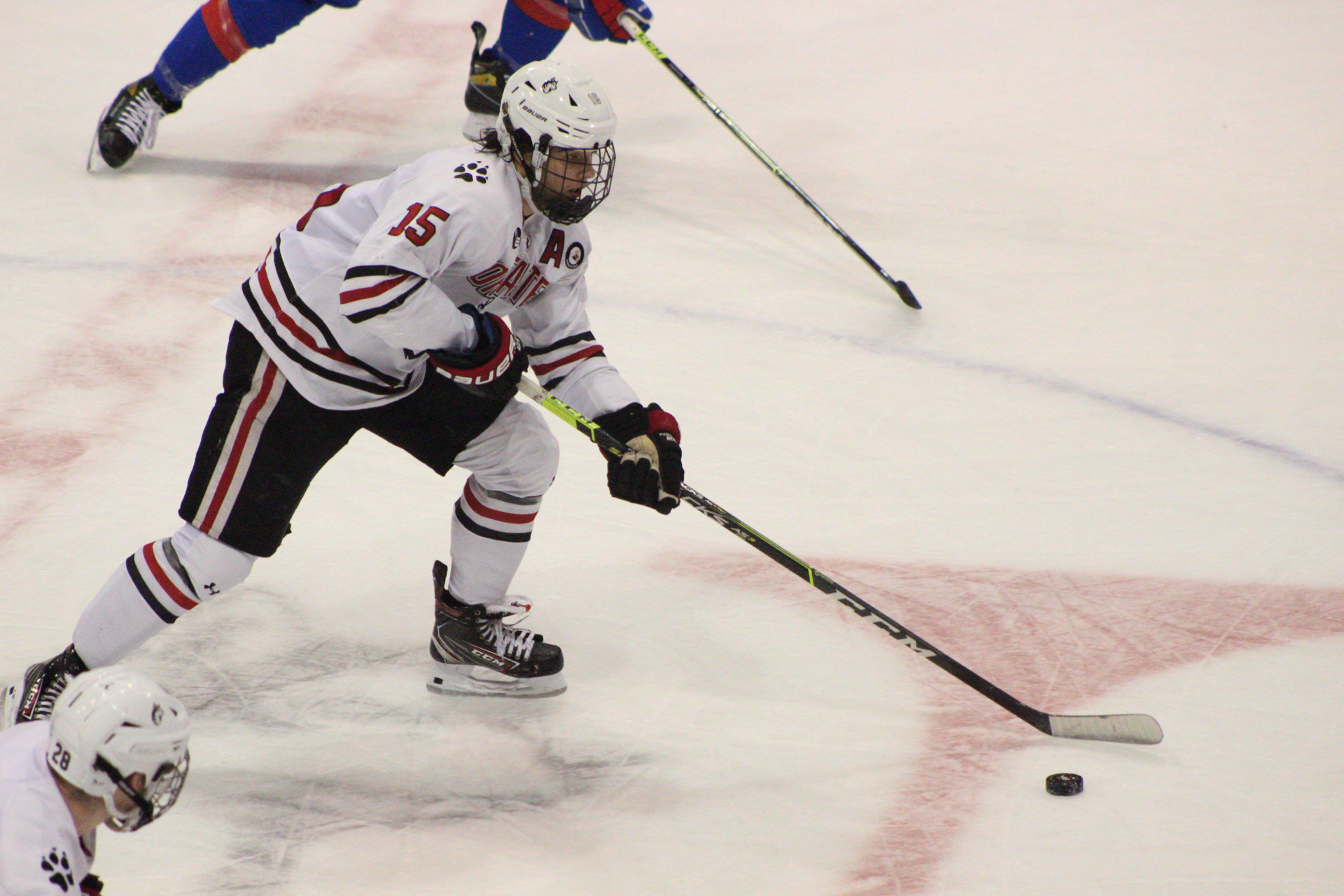 Friday night's game was supposed to build upon Northeastern's sweep of New Hampshire last week, a sweep that started to reestablish their offensive identity after a COVID hiatus. Instead, the team took a step backward against the team directly behind them in the Hockey East standings.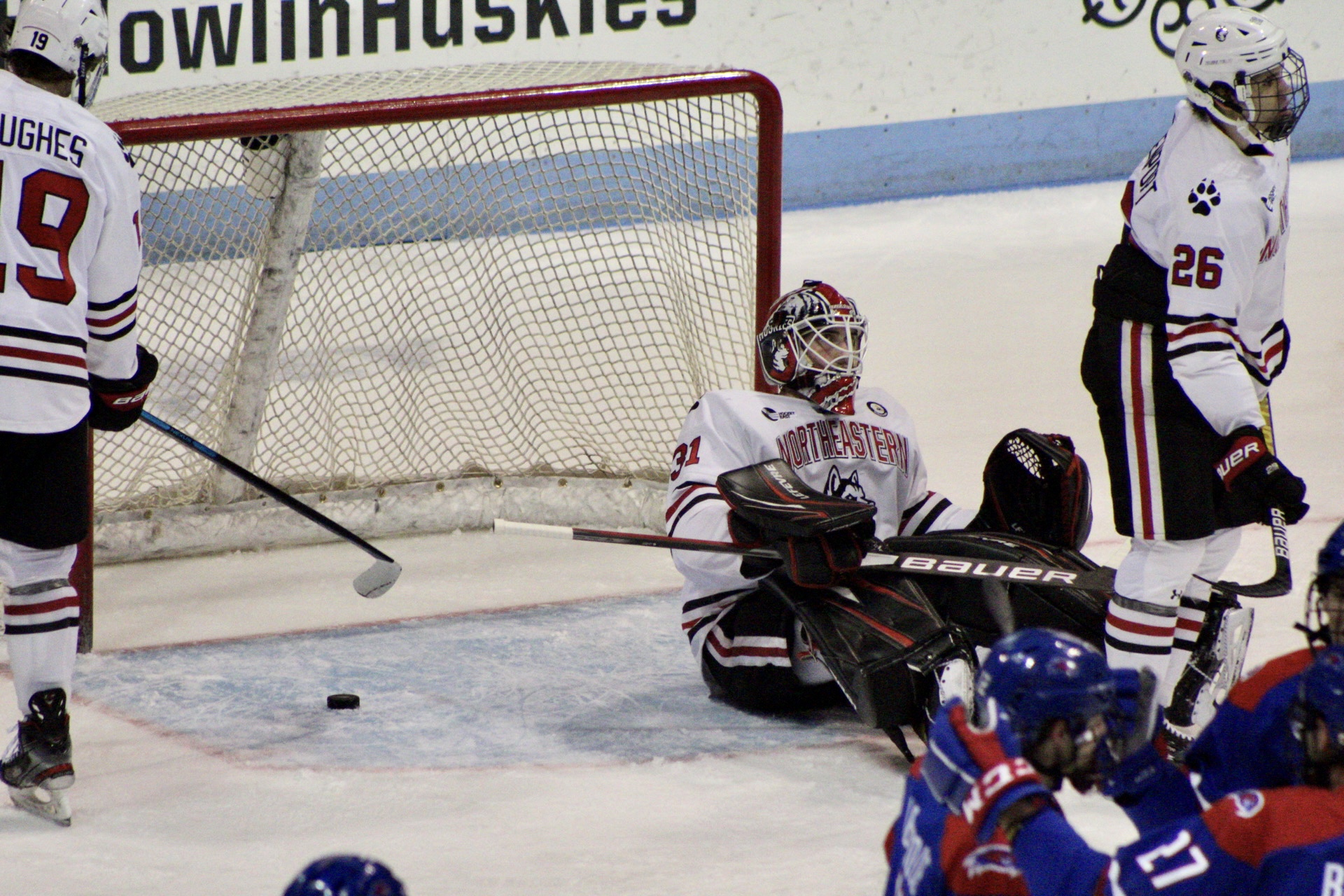 Whether the Huskies can speed up and adjust their attack will be determined tomorrow, when they rematch the River Hawks in Lowell. Mike Puzzanghera and Rae Deer will call that game for WRBB, with coverage commencing at about 5:50 PM Eastern.