Story by Khalin Kapoor and Milton Posner
File photos by Sarah Olender and Jordan Baron
To watch this year's Northeastern team was to watch hockey's version of a freight train.
They were dependable. They were powerful. And they were liable to barrel through anything and anyone who stood in their way.
The result is a regular season statistical footprint that looks like someone turned down the difficulty sliders. As the Huskies prepare for the Hockey East Tournament and a likely NCAA Tournament bid, let's examine that footprint.
.921
This is the points percentage you get from a 17–1–1 record. Put another way, it's what you get when you lose your second game to a No. 9 Boston College squad with six more games under their belt, tie New Hampshire, and win everything else in sight.
Only Penn State is in their neighborhood this season, boasting an .889 percentage with one fewer game played. Even if the Nittany Lions win their last two regular season games, they'll still fall short of the Huskies.
When gauged by the two-points-for-a-win, one-for-a-tie system used in non-pandemic years, it emerges as the best pound-for-pound regular season in five years. The last team that fared better: the 2015–16 BC Eagles, who won 40 games in a row before losing the national championship to Minnesota. They're in rarefied air here.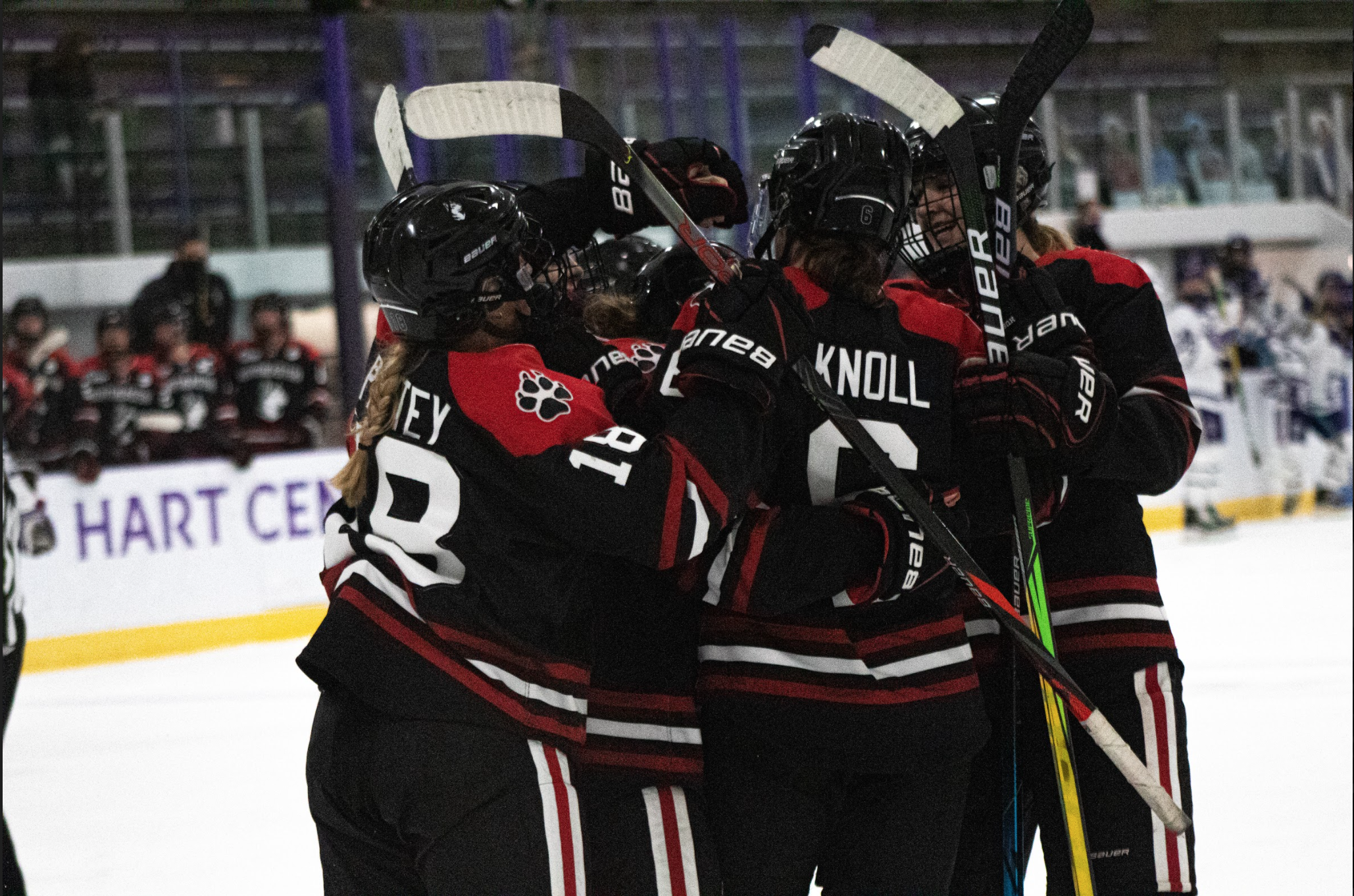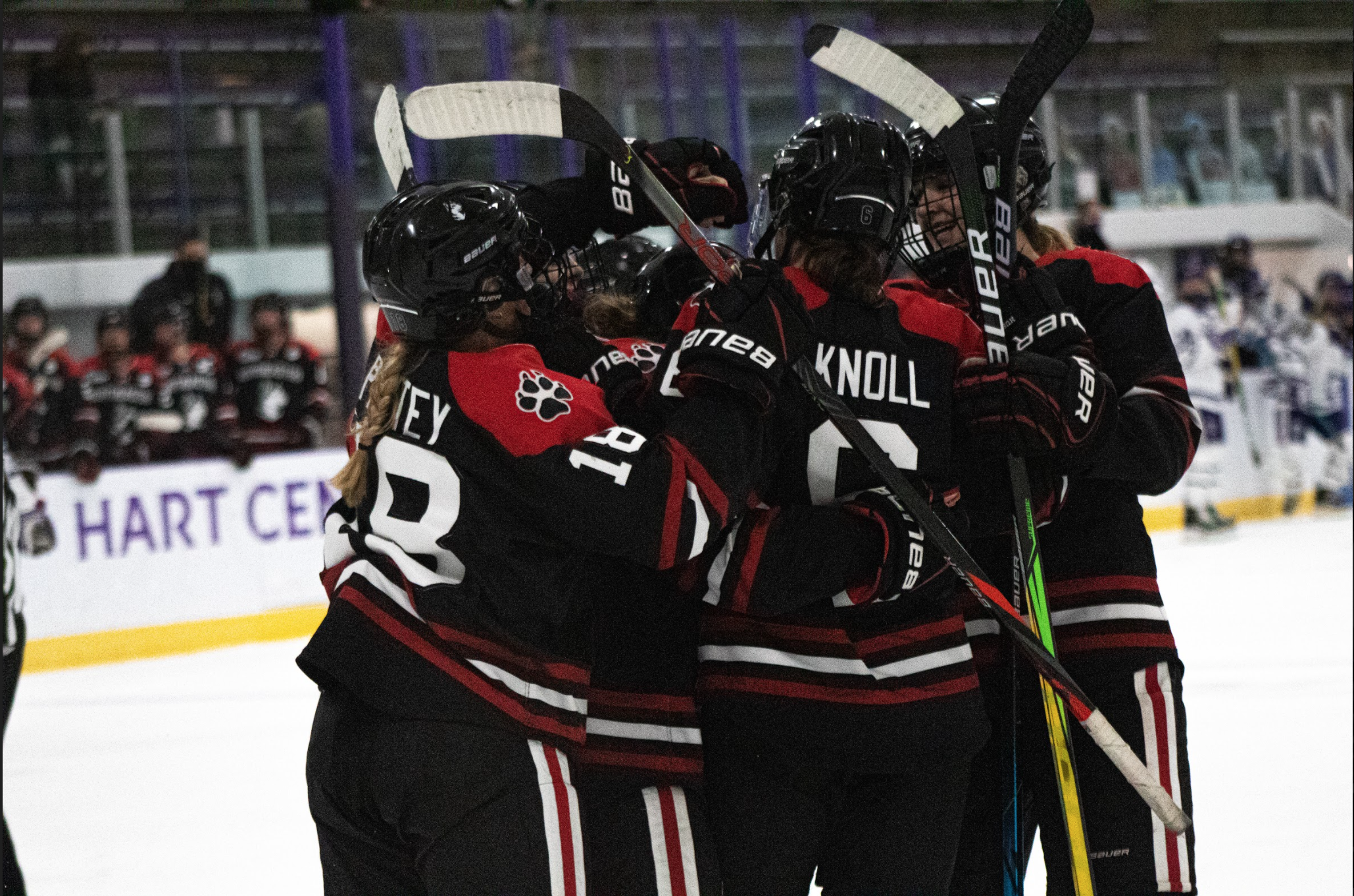 0.65 and .971
These are Aerin Frankel's goals against average and save percentage stats, respectively. If they hold through the playoffs, they would best the NCAA single-season records of 0.71 and .963, set in 2016–17 by Wisconsin's Ann-Renée Desbiens.
Frankel's defenders deserve plenty of credit. Lauren MacInnis, Brooke Hobston, Lily Yovetich, Abbey Marohn, Skylar Fontaine, and Megan Carter have largely shielded her from the brunt of Hockey East's best attackers. That's why Frankel doesn't have as many saves as some of her conference counterparts, and it's why she won't approach her own save total from last season or Desbiens's from 2016–17.
But when she was challenged, she was without peer in Hockey East or anywhere else. A 366-minute shutout streak carried her to the Northeastern and Hockey East shutout records — plus the program goalie wins record — and she's poised to build on those next season. Best of luck to the rest of the conference.
43
The team's weeks-long clean sheet allowed the offense to score 43 unanswered goals.
No, you didn't misread that. Your glasses aren't smudged and neither is your screen. You haven't stepped through any sort of wormhole. Sandwiched between a Claire Tyo goal on January 22 and a Chavonne Truter tally on February 13, the Northeastern women's hockey team scored 43 unanswered goals. Seven of the other nine Hockey East teams didn't match that total over the entire season.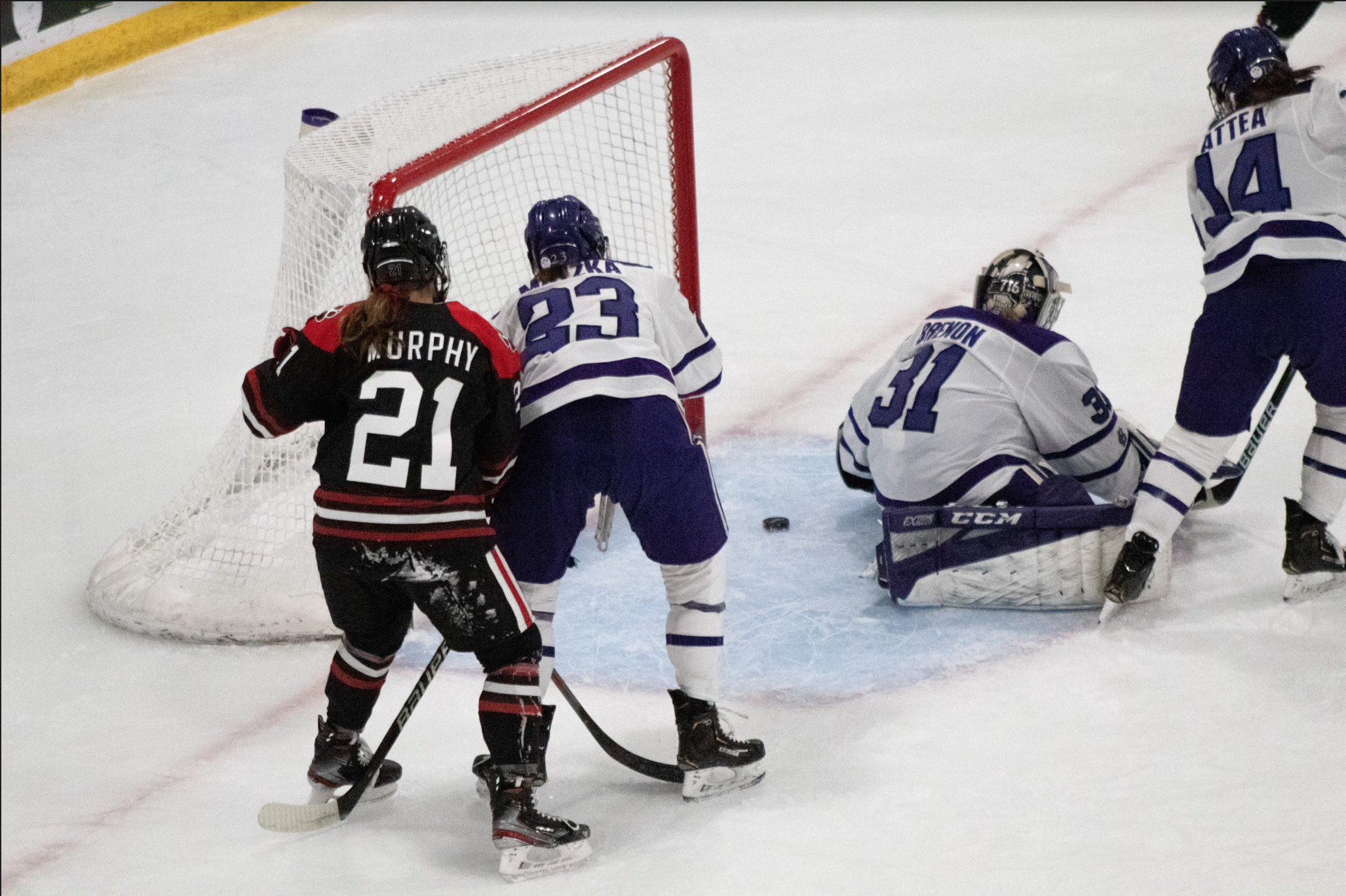 It was keyed by a 20–0 combined score in two games against Holy Cross at the hands of 11 different scorers. In the second game, 12 Husky goals against 12 Frankel saves meant that the netminder probably could have watched Netflix in net the whole game without changing the outcome. And while Holy Cross and Merrimack are certainly not the best Hockey East had to offer this season, the Huskies also blanked then-No. 7 Providence during the streak to complete a three-game season sweep of the Friars with a combined 13–1 score.
13
The amount of goals Northeastern allowed in 19 games. This was easily the best mark in the nation; Minnesota-Duluth is the current runner-up with 17 goals allowed, but has the advantage of having played three fewer games than the Huskies. Minnesota-Duluth has two games left to play to make the Huskies' number look even more peerless.
Northeastern countered those 13 with 80 goals of their own, a more than six-to-one advantage. They were dueling with a broadsword; everyone else had sporks.
Even when they challenged themselves by putting opponents on the power play, it was still too easy. In 54 penalty kills this year, Northeastern allowed only two goals and scored five. Think about that for a minute; even with one arm tied behind their back, Northeastern still handily outperformed their full-strength competition. Heck, five shorthanded goals is more than four Hockey East teams got on their power plays all season.
Northeastern head coach Dave Flint has mentioned that they sometimes get "too cute" in their offensive zone, that they spend too much time looking for the perfect shot. Northeastern totaled a Hockey-East-best 736 shots on goal this season, a whopping 140 shots more than runner-up UConn. Imagine what the number would be if they took Flint's words to heart and shot more aggressively.
Collectively, these stats reflect the sort of wire-to-wire dominance that doesn't come along every year. This is one of the best teams in recent memory, and they stand a legitimate chance of what that 15–16 BC team failed to do: become the first Hockey East team to win a national championship.