Story by Matty Wasserman
Photos by Kayla Shiao
BOSTON — Everything was in front of Northeastern headed into Saturday's Hockey East semifinal at TD Garden. The offense was rolling, the confidence was escalating, and the nation's best goaltender could take the team to unchartered postseason heights.
The picture was so clean. The stars had aligned. A magical four week stretch, a fairy-tale ride to a league title and possibly beyond. A team left for dead a month ago, who resurrected their season and turned far-fetched NCAA tournament dreams into a reality.
But UConn had other plans.
In the biggest game in program's history, UConn rose to the occasion. Friday marked UConn's first conference semifinal appearance since it joined Hockey East in 2015. UConn stifled Northeastern with a disciplined and balanced defense, and dominated the netfront battle with its commanding physical presence. Although it was UConn's first time at TD Garden, the lights were never too bright and the moment was never too big.
"We've openly talked about all our goals this year, and we don't hide from them," said UConn head coach Mike Cavanaugh. "So I wasn't shocked at all tonight that we showed up and we weren't starstruck in this building."
Northeastern did not play its best hockey on Friday, not even close. Two of UConn's scores stemmed from sloppy Northeastern turnovers, uncharacteristic for a team usually steady with the puck. Rebounds spilled loose throughout the game, with Northeastern unable to corral the pucks and clear the zone like they have so often done flawlessly.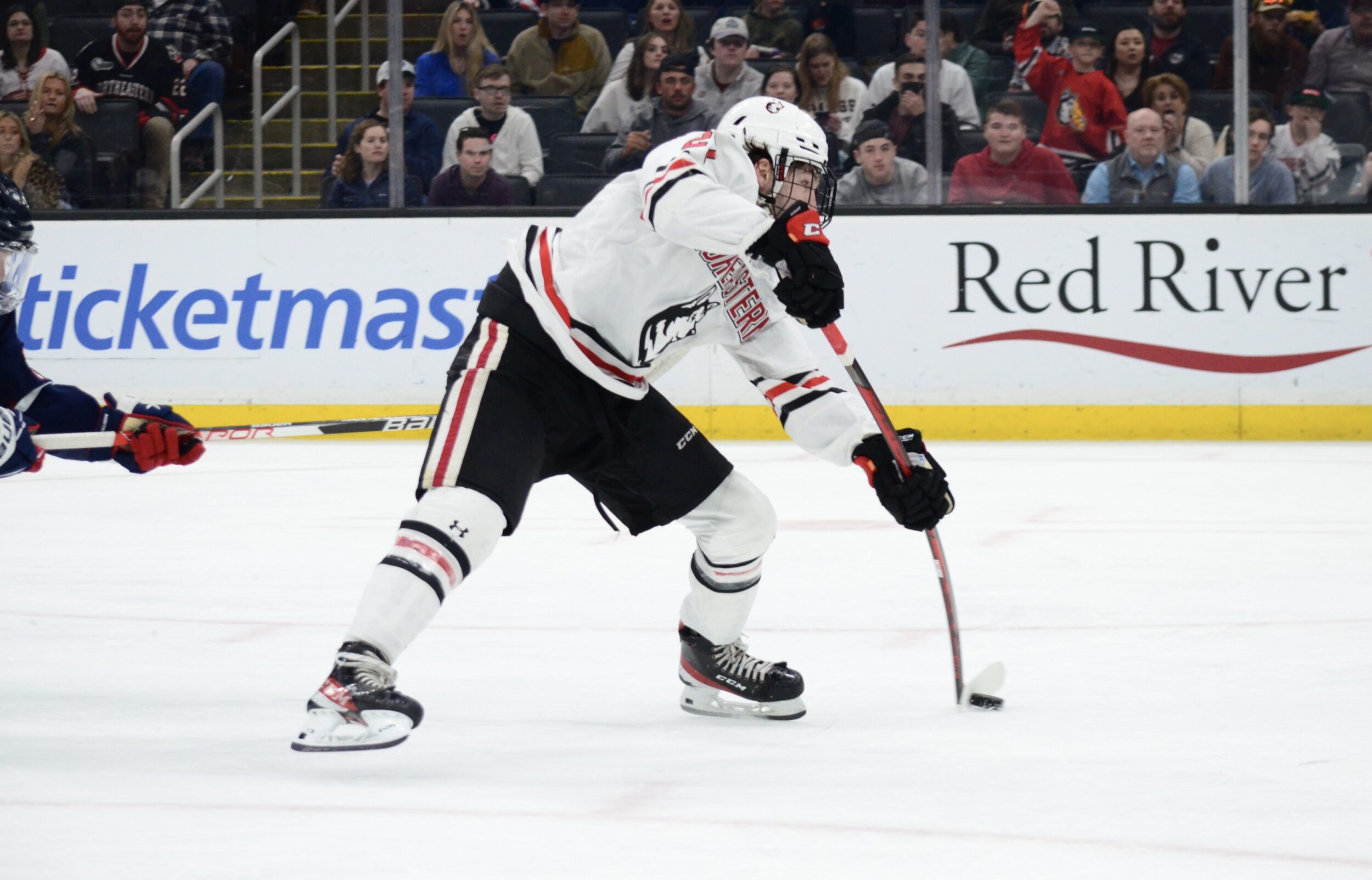 "It took us too long to get going, and we weren't able to get that second goal," said Northeastern head coach Jerry Keefe. "I thought the better team tonight won."
The two sides were quite familiar with one another, having played a weekend series three weeks ago. Though Northeastern won both of those late-February contests, UConn put a combined 103 shots on Devon Levi in the two games — and Levi saved 100 of them. After falling victim to Levi's heroics that weekend, UConn revised its plan of attack on Friday to drive more effective and high-danger shots to the net and beat Levi with chaos in front.
"The last time we played [Northeastern] we had a lot of shots, but we only had one guy at the net," Cavanaugh said. "Sometimes having one guy at the net and two guys off the flanks is a great strategy, but against [Levi] I don't think it's that great of a strategy. Very rarely are you going to beat him with just one guy, and nobody really beats him clean. He's just a fantastic goalie."
Each of UConn's three scores against Levi — the fourth score was on an empty net — came on rebounds and second chances. UConn's persistence crashing the net paid off, and the physicality and battling in tight often frustrated the Northeastern defenders who were tasked with manning the UConn skaters in tight.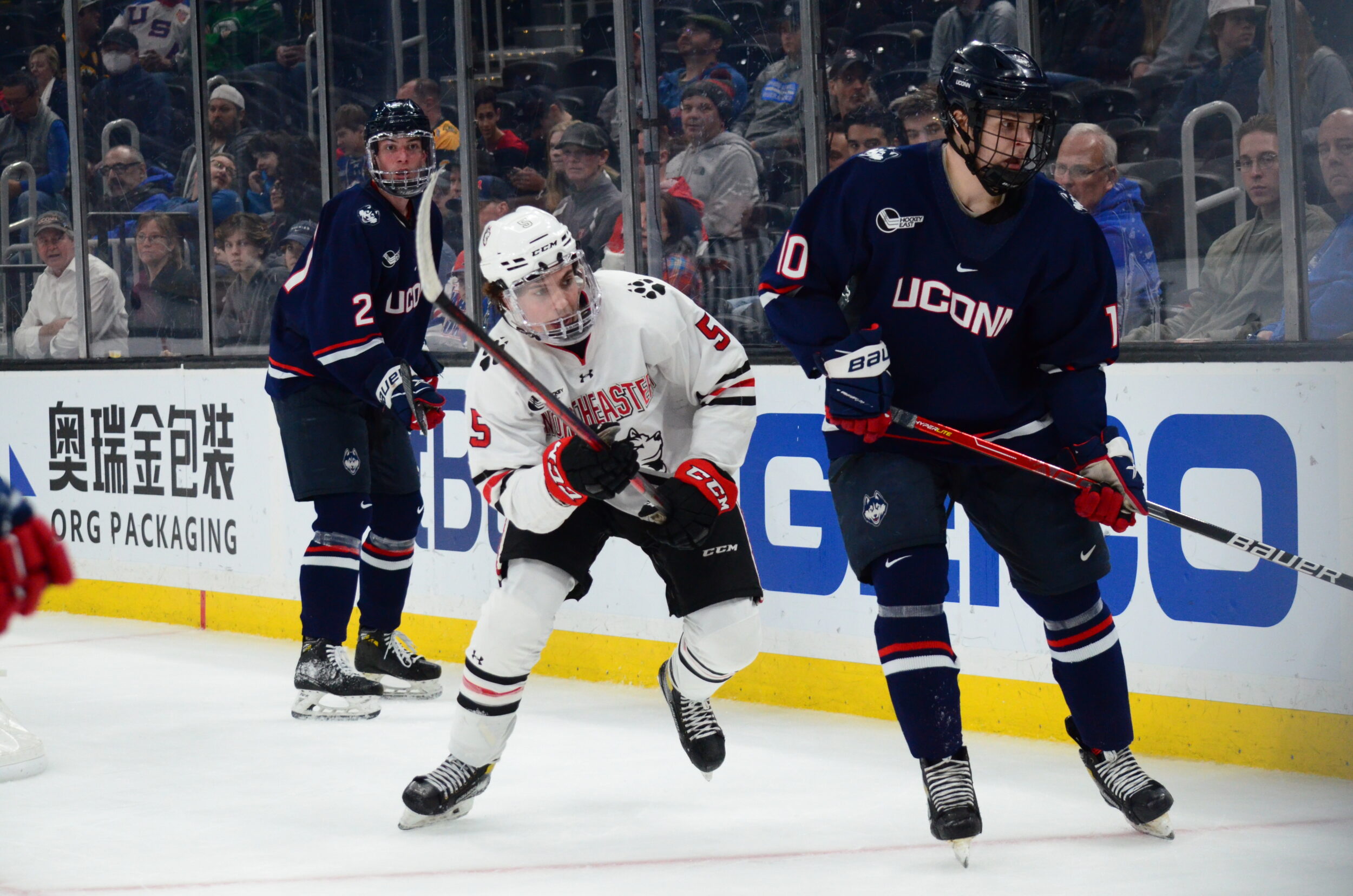 "We got beat to the net. That's something we talked about going into the game: they were going to go to the net hard and we had to box out," Keefe said after the loss. "We needed to defend it better."
The lone bright spot for Northeastern was Aidan McDonough's power-play goal late in the first period, his 24th of the season. Northeastern was getting dominated at 5-on-5 early in the first period, and the power play came at an opportune time. Though Northeastern's offense strung together a solid stretch of play in the second period, including a Jack Hughes 1-on-0 rush, there was never consistency or cohesion to Northeastern's offense at even strength.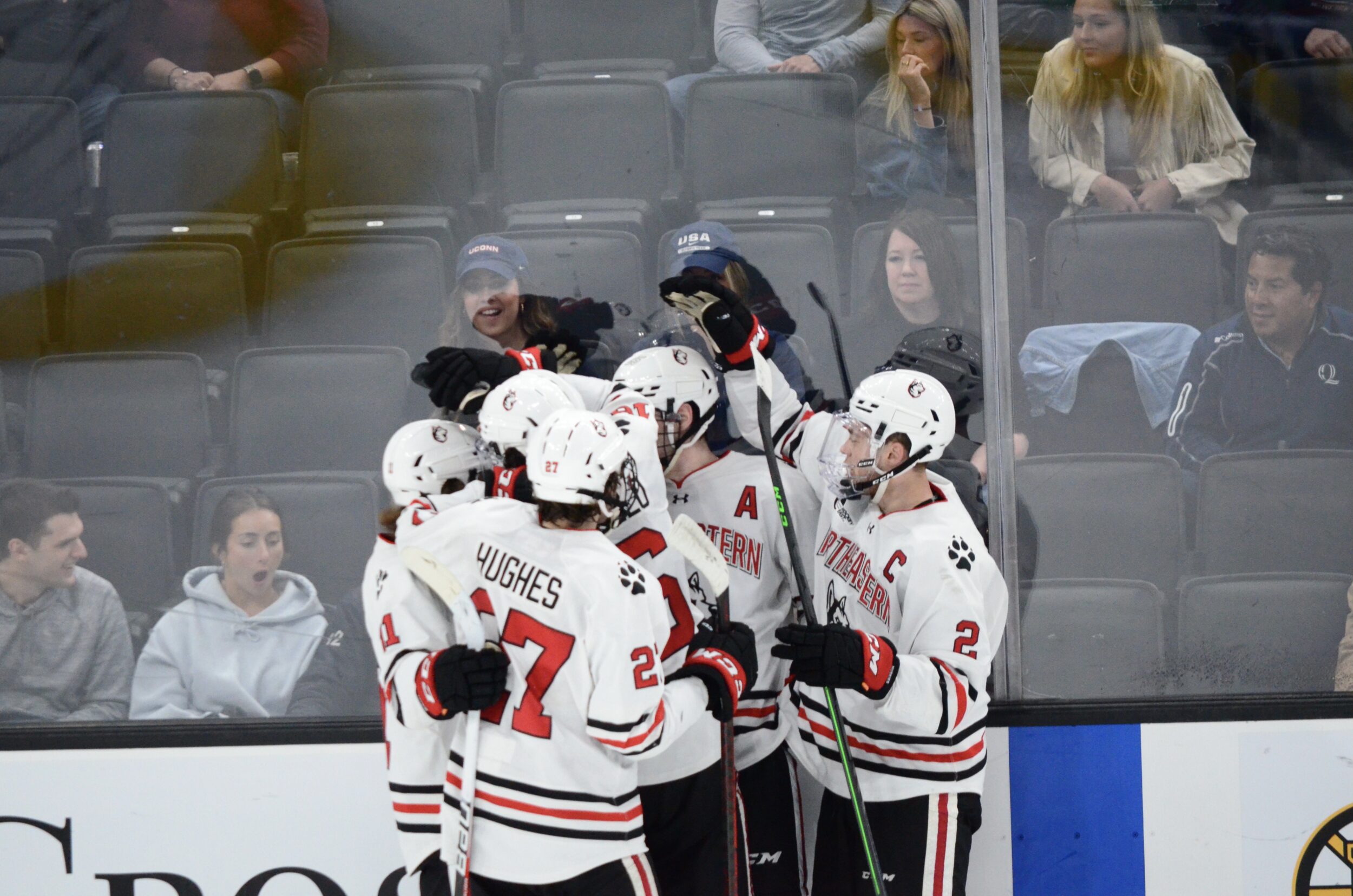 After Friday's defeat, Northeastern's NCAA tournament hopes are no longer in their control. Had Northeastern won the Hockey East tournament title, it would've earned the conference's automatic bid to the NCAA tournament. Now, Northeastern will hope to sneak into the field as one of the final at-large bids, and needs two of Minnesota State (CCHA), Quinnipiac (ECAC) and UMass (Hockey East) to win their conference championships on Saturday.
"We're hoping for the hockey gods to look after us here, and hope that the teams that need to win — at least one of them — win tomorrow night, and we get another chance at it," Keefe said.
The uncertainty is an emptying feeling. Whether Northeastern's 90th season of hockey has concluded in unceremonious fashion, or its biggest game of the season is still on the horizon next week, is still unknown. For a team that's strung together an improbable run to the regular season conference title and had won six of its last seven games entering Friday, it would be devastating to close the season with one of their worst performances in months.
Northeastern can't control if Monday will bring NCAA tournament preparation or locker room cleanouts.
But all they can do is hope for one final shot.