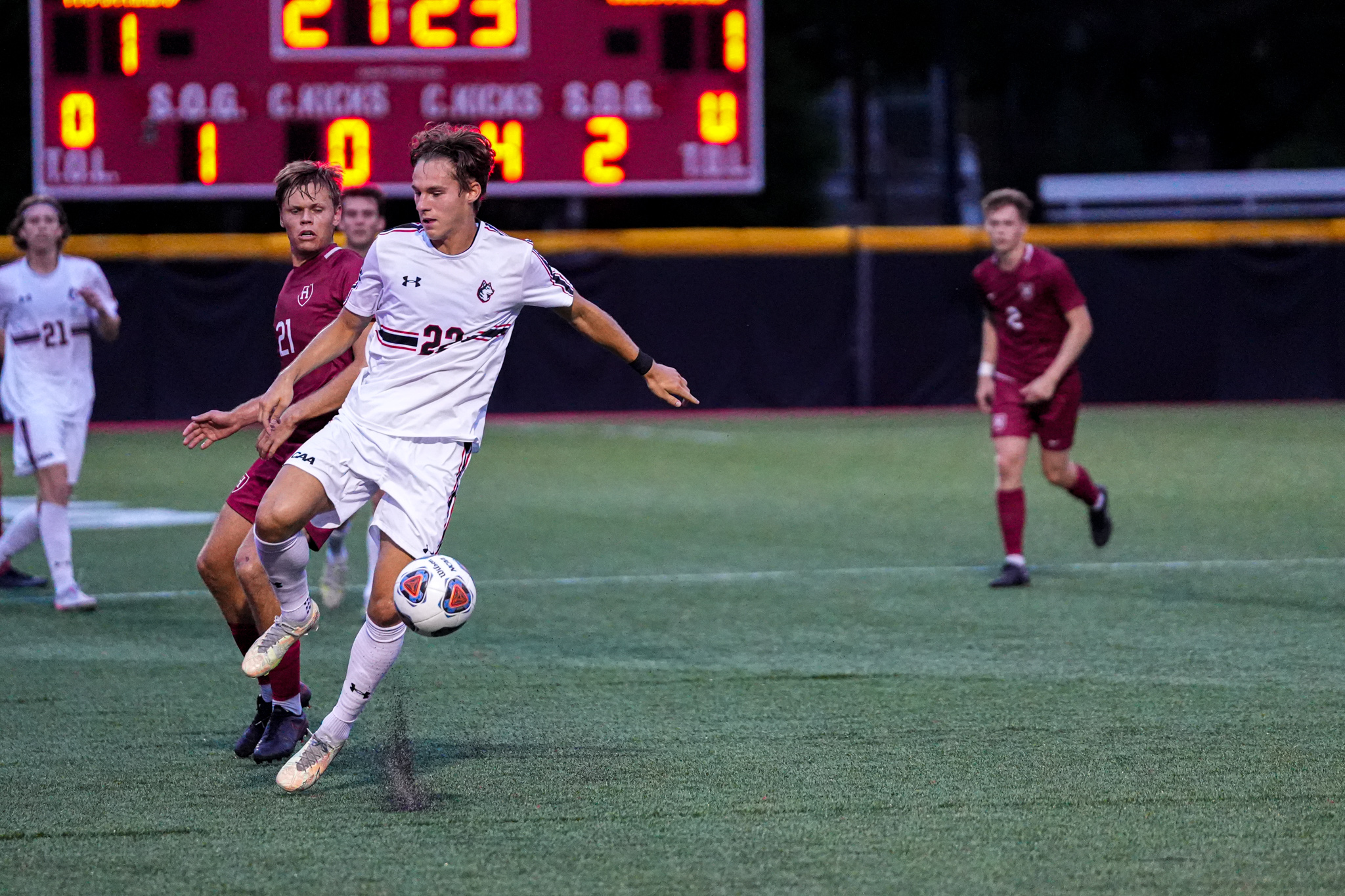 Wednesday evening, Northeastern traveled to Worcester to take on Holy Cross. While the Huskies dominated the final third of the match, a first half goal by the Crusaders was all they needed to take down Northeastern for the first time since 2017, 1-0. 
Northeastern entered the game looking to bounce back from their 2-1 loss to the Hofstra Pride on Saturday. Right out the gate, the Huskies continued their streak of slow first halves, not registering a shot until 32 minutes in.
Throughout the season this squad has consistently struggled in the opening 45 minutes. Of their 12 goals scored this season, just two have come in the first half. Northeastern picked up their play late in the first but still ended the period being outshot 5-3.
The lone goal of the half came from Crusaders senior midfielder Bergin Kranz who found the back of the net in the 25th minute. It was Holy Cross' sole shot on goal of the match.
The second half was a different story for the Huskies. Their first shot of the frame came in the 71st minute, but from there they started to put the pressure on the Crusaders. Despite firing off seven more shots and landing four on target, Northeastern was unable to find the back of the net.
Head coach Rich Weinrebe has made it a point to rotate his squad a fair amount over the last few games so that he can have as many players ready for the conference slate's stretch run as possible. Over the past three games, Northeastern has started 15 different players.
Notably, sophomore forward Tobias Wangerud, who started the first five matches of the season and leads the team with two goals, has not started during that stretch. Neither has junior midfielder Federio Tellez, who was a 2021 All-CAA first team selection.
Several players are still working their way back from injury and others, like freshmen midfielders Morris Matthews and Edward Rendle, are just trying to get their legs under them in their first collegiate action.
The Huskies team that lost to the Crusaders on Wednesday night is most likely not the same one that Weinrebe will roll out in October as they try to make the CAA tournament for the second year in a row. Northeastern's next match will be away against a new addition to the conference, Stony Brook on Saturday.