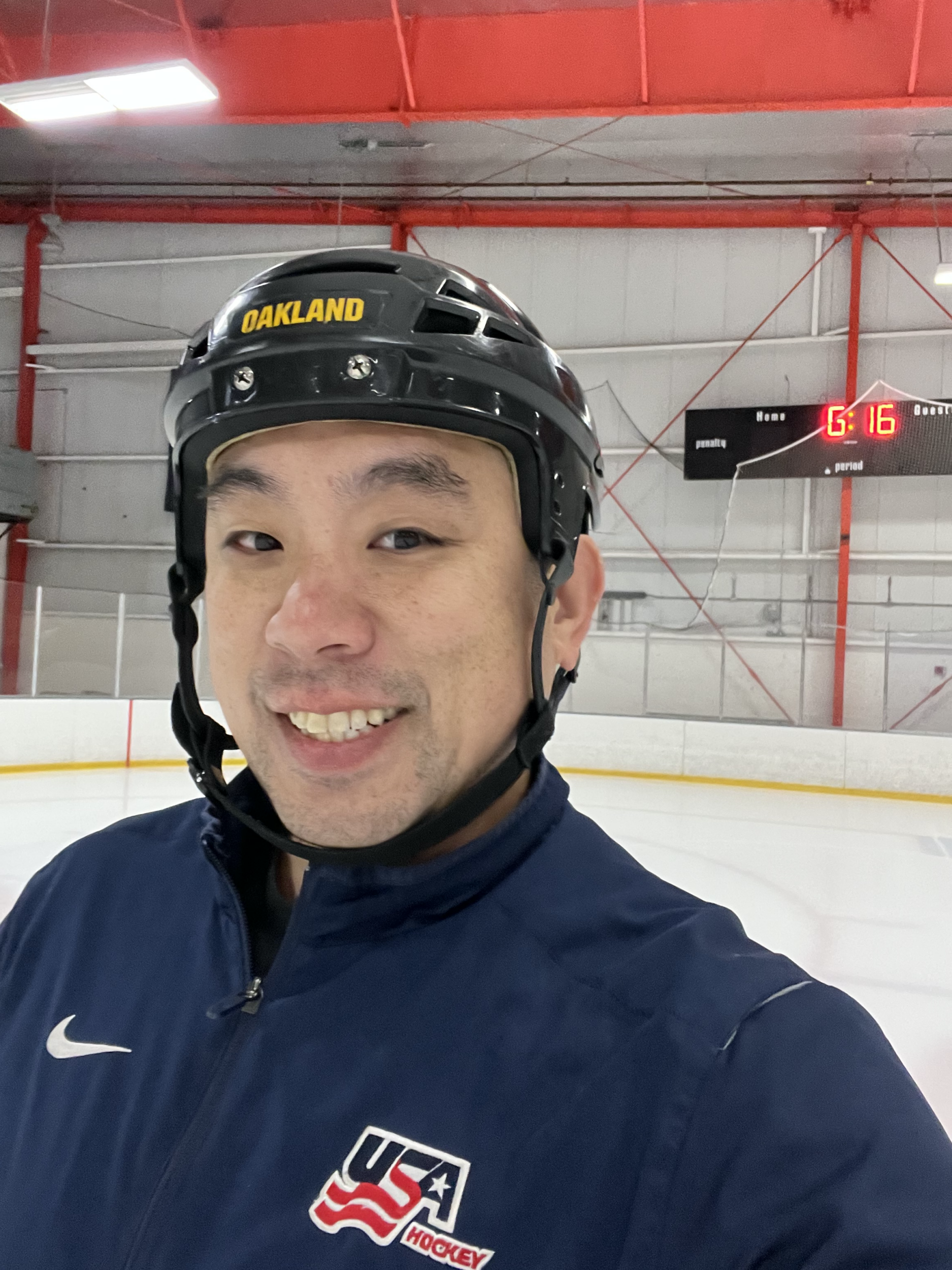 It's been a two-decade journey for Chi-Yin Tse, climbing his way from college rollerblading and club coaching to working in professional hockey.
On Aug. 22, Tse was named general manager of the PHF's Minnesota Whitecaps, the culmination of decades of work he's put into hockey dating back to his time as a Northeastern student 15 years ago. Despite his love of the sport from a young age, it took Tse many years to turn his passion into a successful career.
"I can tell you that when I went to Northeastern I had no intention of being a hockey guy," Tse said. "It was mostly just supposed to be a hobby, and then it just turned into something different."
Tse studied mechanical engineering in his undergraduate years and played on Northeastern's club roller hockey team. He graduated in 2004, but stayed in the Boston area.
Hockey stayed in his life with the creation of the men's club ice hockey team at Northeastern. In spring 2005, Jeff Donaldson, a freshman at the time, started organizing the team with a group of people he met through intramural hockey. Their inaugural season, in 2005-06, was coached by players. Shortly after, Mark Bates — a part of the founding club hockey group — recruited Tse to be their coach. They were friends and teammates from roller hockey.
Being back in Matthews Arena, Tse found himself working with some of the same people he spent time with during undergrad: Arena operators Bill Smith and Joe Ranahan, Athletics Facilities Coordinators Jake Negrotti and Greg Shields, Equipment Manager Rob Moura, and Bates.
"I think every person I've interacted with has played a contribution to where I am today," Tse said.
Tse then applied and was accepted to Boston University's doctor of physical therapy program, putting a pause on coaching. He didn't finish, and instead ended up back at Northeastern for a master's degree in bioengineering.
While attending graduate school, he also returned to Northeastern's club team as an assistant coach in 2009, working with head coach Fred Carpenito. Carpenito started in the position in the 2008-09 season when his son — Nick, the current Northeastern women's hockey associate head coach — joined the team.
"He was still kind of like a dad," Tse said. "He instilled a lot of values that I hold today, and he definitely taught me a lot about how to react and how to engage with players and other coaches and officials. … Fred played a huge role, as well as Lt. Col. Dwayne Turmelle — he was the other assistant coach. The two of them, they're really like my first mentors in coaching."
When the team split up in practice, Tse was responsible for coaching the team's defense. Accolades stacked up during his tenure: the team had five regular season titles, a Northeast Collegiate Hockey Association Championship, three Beanpot Championships, and four national tournament appearances.
"[He] allowed us to be competitive as a team, to have a good defensive structure and a good defensive approach to the game," Fred Carpenito said. "I think between all three of us, we made a very good team of coaches, and our success path from the infancy to being a national contender, it really all started with Chi and Dwayne being part of that coaching staff."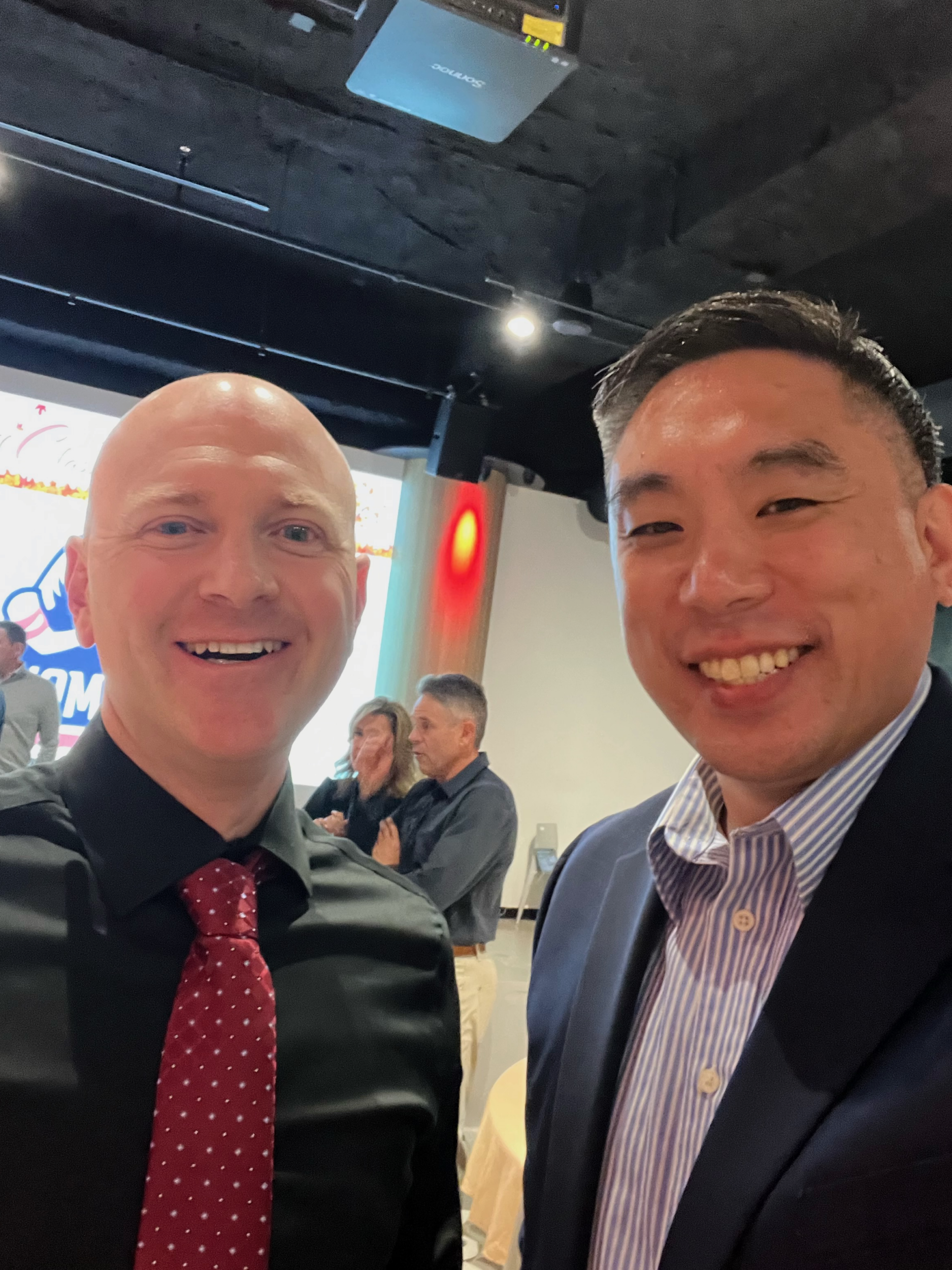 Fred Carpenito won ACHA D2 National Coach of the Year after the 2011-12 season, but he said it was a group effort.
"Even though I got the award, … to think that I was the only guy involved there would be very inaccurate," Carpenito said. "That's when Dwayne and Chi really took big roles with the team. … I would say all three of us were co-head coaches as far as I'm concerned."
Possessing two degrees from Northeastern, Tse shipped out to the Bay Area in 2015 looking for research positions. He volunteered as a youth hockey coach with the Oakland Bears a couple of times a week in his free time.
"[When I was a kid] I didn't want to do anything else. I loved it," Tse said. "Other people liked it, but I don't think they loved it. And I just wanted to get better, so I just did it every day. My parents weren't happy about it, but it is what it is."
In 2016, the former hockey director of the Oakland Ice Center left unexpectedly, leaving Tse to take over. From there, he only grew more and more involved in Bay Area hockey.
He became the manager of the Oakland Ice Center, a part of Sharks Ice, in 2017. As manager of the Bears, Tse oversaw the creation of a girl's hockey program. He also joined the California Amateur Hockey Association board of directors in 2018, working on the girls committee. In his various positions, Tse worked to expand the sport, from managing youth programming and website upkeep to coaching and interacting with players of all ages.
As part of the NHL's Hockey is for Everyone initiative, Tse worked to integrate hockey into an Oakland base that wasn't too involved. It started with a recreation department using the facility to learn how to skate, and then he set up a "stick time" for kids, where they got a stick and a helmet and just enjoyed playing.
When coronavirus-related restrictions ended the initiative in 2020, Tse found a creative way to keep kids involved. He launched a program inspired by the way he learned how to skate: on rollerblades in a parking lot. It ran every Tuesday in Chinatown.
"There was no way for me to grow hockey without actually going to a site and just giving them a quick end-of-the-day type of program, a street hockey program," Tse said. "I was pretty fortunate to know some people down in San Jose who were just trying to get rid of their hockey free stuff, so I grabbed all of it. I called up my contact at Lincoln [Square Park] and said, 'Hey, let's do this' because they still had COVID restrictions, but if we were outside, it was okay. The goal was to start there as a test, and then expand out to the other 18 locations from Oakland Parks and Rec."
In June 2020, he took over as the San Jose Jr. Sharks Girls coordinator. As Tse became more immersed in women's hockey, he started working with USA Hockey at their Player Development Camps.
"I started the coaching education program with USA Hockey, and … told the people at USA Hockey I was really interested in helping participate in national camps," Tse said. "I was offered a position as intern coach the first year [in 2019], and then the second year I was offered a position as a skills coach. And then this past year I was offered a position as one of the coaches. It's a great opportunity to see the talent that we have in the United States and just to be a part of the building blocks."
Tse was chosen as a one of 16 founding board members for the Carnegie Initiative, which was founded in June 2021 by Bernice Carnegie and Bryant McBride, the first Black NHL executive. Named after Bernice's father, Herb Carnegie, the independent nonprofit aims at making hockey more diverse and inclusive. The organization examines governing bodies' work towards inclusion and awards grants to academic institutions to research issues with underrepresentation in the sport, among other things. Other board members include Sarah Nurse, Willie O'Ree, and Renee Hess.
"It was probably one of the most shell-shocked moments," Tse said. "I never thought I'd be a part of something like that. And then also just being on that board. … It's a pretty loaded roster. … The first time I got into a Zoom meeting with all of them, there was definitely a lot of … imposter syndrome, like 'what am I doing here?' I haven't had a Hall of Fame career, definitely. Not a first in anything, so it was pretty cool."
When Tse was first offered the Whitecaps general manager position, he hesitated. He was interested in expanding the Girls Jr. Sharks program, and he wasn't sure about the stability between the PHF and the PWHPA. But in this new position, he has ideas for how to expand the league, including bringing in more international talent.
"I think one of the restrictions is always getting the player visas and getting players to come over with limited amounts of funds," Tse said. "That's going to be the challenge I think until we can confidently say we can provide a working wage. … As we get bigger and the ability to bring in more international players happens, that'll be good for the game because there are a lot of talented women playing overseas."
With Tse's extensive background, within and beyond hockey, Carpenito trusts he can make a positive impact with the Whitecaps.
"I expect that team to have a lot of success, and the reason is because I think that Tse has a tremendous background in various aspects of life, not just hockey," Carpenito said. "He has a magnetic personality, to some extent, and I think he will have some success attracting talent to that area. … He will surround himself with others that can help attract and retain people of high quality there."
Looking into the season, Tse aims to include kids in the game, as he has in the Bay Area. Kari Pearson, the Whitecaps' manager of partnerships and ticketing, will be a part of that progress.
"We've been talking a lot about getting back into the community and building up the youth program," Tse said. "Getting the youth back into this facility is one of our key goals."