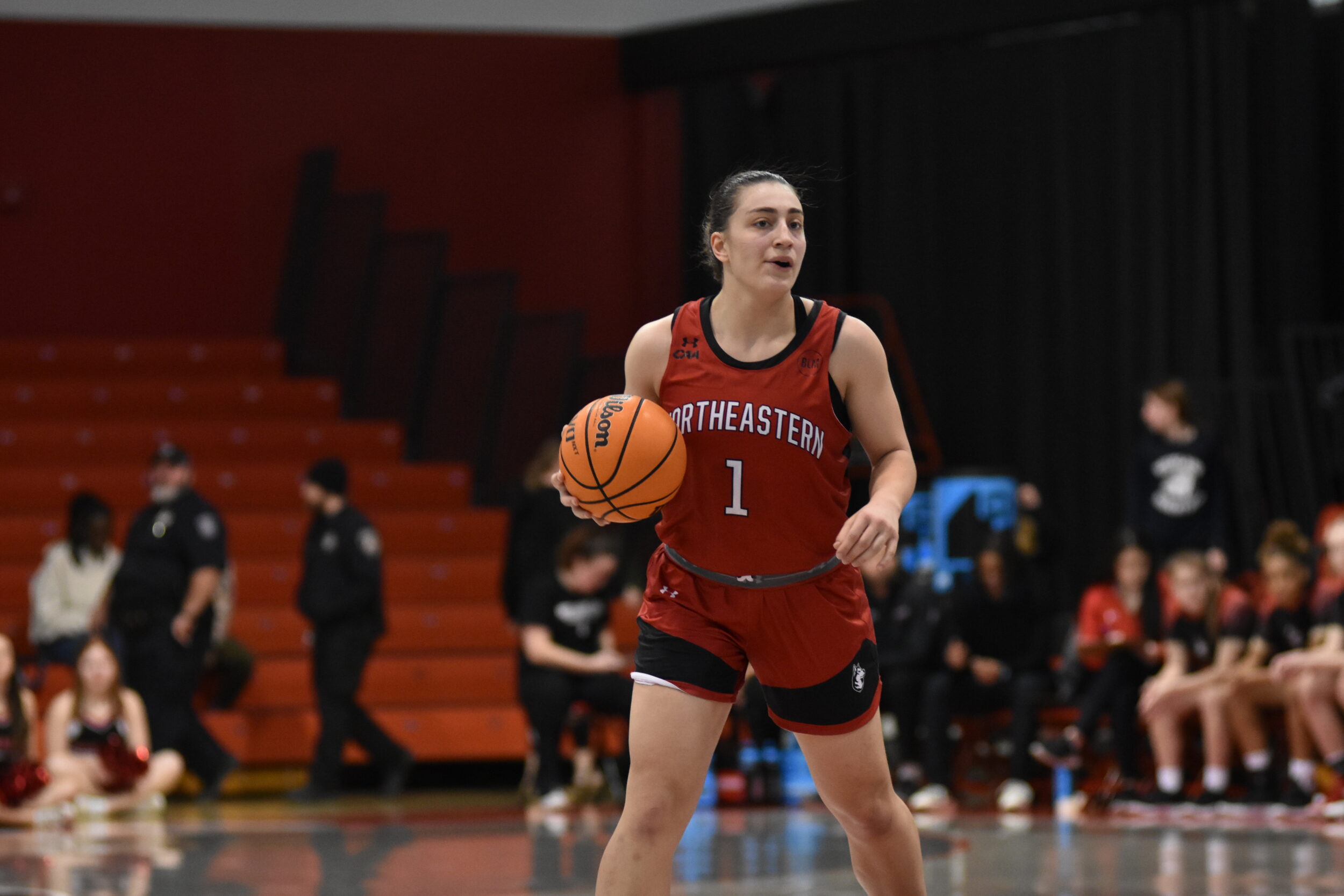 BOSTON — Keishana Washington showed why she's one of the best players in the country Friday night inside the Cabot Center.
The graduate student guard from Drexel poured in bucket after bucket, tallying 29 points on 20 shots in her team's 67-56 victory over the Huskies.
While Washington started off slow, missing her first two shots, by the end of the first quarter it became readily apparent why she entered Friday third in the nation in scoring. She finished the first frame with nine points, and the Dragons held a one point lead.
On the other side, the Huskies did their scoring by committee early on, with five different players cashing a bucket in the first quarter. Northeastern made the interior a focus early on, feeding junior center Deja Bristol who danced around defenders or layups off the glass.
In the second however, the talented Drexel squad adjusted. Their 2-3 zone began to suffocate the interior passing lanes of Northeastern, and the Huskies were forced to attempt more shots from the perimeter — where they struggled for most of the game.
Northeastern shot 1-7 from deep in the first half, and while senior guard Jaelyn Batts continued to add buckets, finishing with eight points in the half, the Huskies faced a six point deficit at the half.
Much of the trouble came from Northeastern's turnovers throughout the game. In the first half, they had 14 turnovers as a team, eight coming from the two main ball-handlers, Derin Erdogan and Gemima Motema.
Erdogan and Motema also struggled to put points on the board in the first with Erdgoan putting up a goose egg and Motema only contributing four.
The turnovers still remained in the second half for Northeastern, but Erdogan and the rest of the Huskies ice-cold shooters finally got things going.
Erdgoan cleaned up in the second half, adding 13 points while only turning the ball over twice.
The issue was, she couldn't outduel Washington who had 15 in the second and the Drexel supporting cast outmatched Northeastern.All other Dragons combined for 20 second-half points while the Huskies around Erdogan came up with 16.
In the end, Washington's 29 points and Northeastern's 20 turnovers were what gave Drexel the victory. It's the 17th consecutive time the Dragons have taken down the Huskies, and the two sides will square off again in Philadelphia Feb. 17.
The Huskies will have an opportunity to bounce back against the Delaware Blue Hens on Sunday at 2 p.m. WRBB Sports' next women's basketball broadcast will be on Thursday at 7 p.m. Peyton Doyle and Reece Calvin will be on the call.