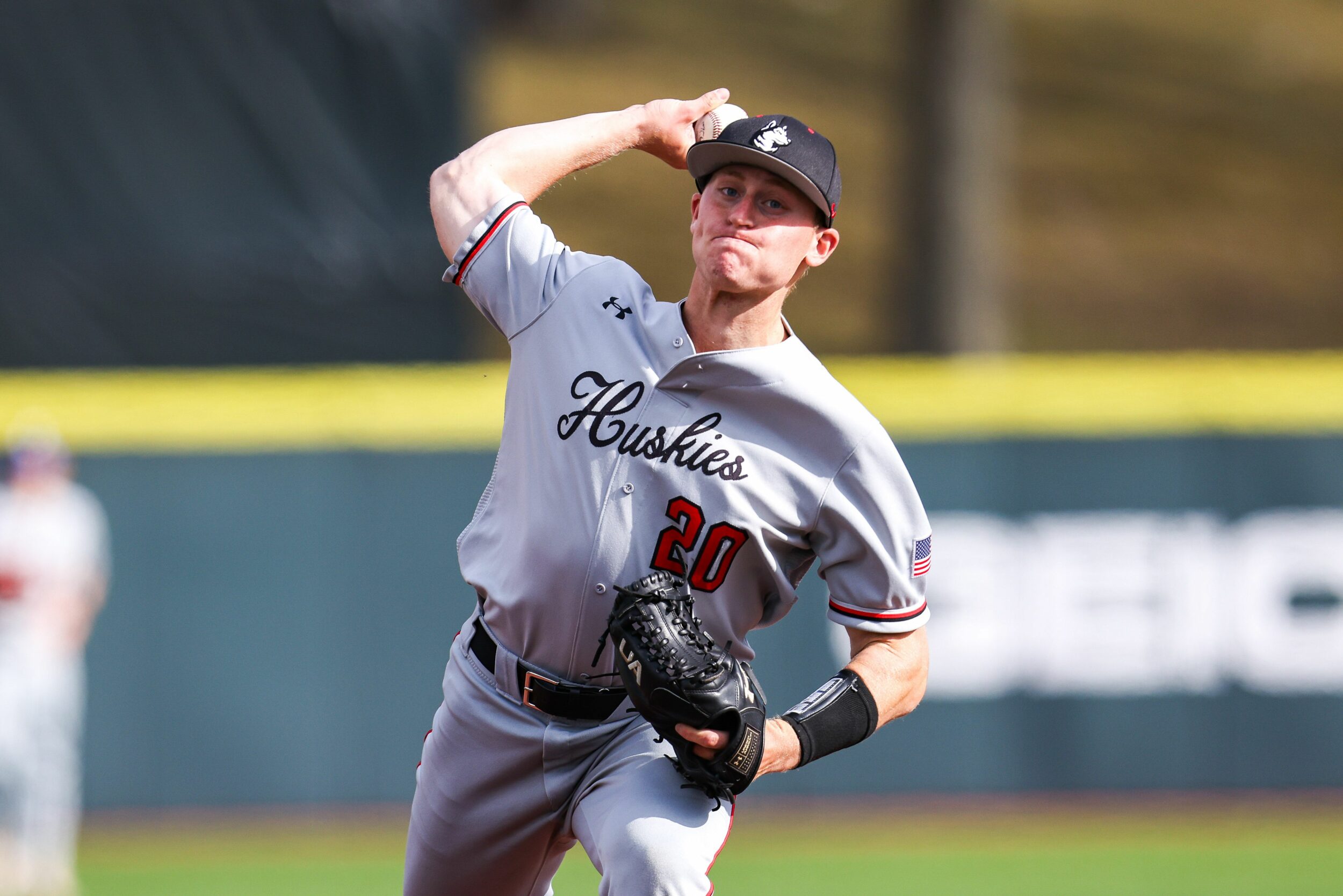 After successful four-year careers at Division II and Division III schools, two transfers are stepping up to the mound at Friedman Diamond this season for Northeastern.
Pitchers Patrick Harrington and Griffin Young were added to the Huskies' roster this year, joining fellow right-hander Jordy Allard, a 2022 D-III transfer now in his second season with Northeastern. Though the leap from lower-level college play to Division I is daunting, head coach Mike Glavine has carved out a niche in recent years by pulling high-achieving players from nearby D-II and D-III schools and turning them into key contributors at the CAA level.
Because COVID-19 granted players an extra year of eligibility, all three pitchers can fulfill their aspirations to play at Northeastern while finishing their graduate studies, and each player takes lessons from their previous experiences and prepares to step into a new playing field.
High school aspirations
A Division II transfer from Assumption, Harrington appeared in 43 games and made 18 starts, totaling only 58 walks while striking out 153 times with a fastball that touches the mid-90s.
"As a high schooler, I didn't have the skill to play at the Division I Level. Northeastern was a school I wanted to go to my entire life," Harrington said. "When the grad transfer opportunity came up, Northeastern was at the top of my list from the beginning."
Allard's journey went in a different direction than he expected.
"I thought I was going to be a shortstop in college, but apparently the coaches didn't think so," he said.
At Division III Babson, he went 7-0 with an astounding 0.91 ERA and made seven starts on the mound in his senior season. His coaches were right — Allard was a pitcher.
After finishing his undergraduate studies, he had his eyes set on Northeastern for graduate school. In his first year for the Huskies, he pitched three hitless games, recorded 58 strikeouts, and finished the season with an ERA of 2.16.
"I don't think out of high school I was good enough or smart enough to be here," Allard said. "After the long journey and growth that I had personally and on the field, this was a spot that I was excited to take."
When it came to Young, he had a memorable career at Wheaton College, having made 31 appearances and 26 starts, along with a 2.17 career ERA. He is a two-time New England All-Region and three-time NEWMAC all-conference player.
"In high school, they liked me, but they said 'you don't throw hard enough,'" he said. "I knew I wanted to play baseball, but I just couldn't do it here."
Kevin Cobb, Northeastern's pitching coach and recruiting coordinator, is beyond excited to welcome the new transfers after passing on them originally..
"I always tell them I messed up the first time around," Cobb said.
Despite the initial rejection, the trio had kept Northeastern in the back of their minds all along, even as their success piled up at different schools.
"Being able to have the opportunity to come here for grad school is a dream come true," Harrington said.
A new division of competition
On the field, the players have been striving to improve their pitching and match the new level of difficulty.
"They're all really hard workers, so it's been an easy transition," Cobb said.
The transfer to a new atmosphere with increased intensity can be extremely intimidating, but Northeastern's players and staff worked to make the transition smoother.
"People could look at us like the newcomers, but as soon as we landed, they were open. They were immediately trying to build the team and make it stronger," Young said.
Being a part of a Division I team is no easy feat. It requires intensive training, practice, and immense dedication. The structure at this level involves pushing yourself further and challenging yourself every day in the classroom and on the field.
Harrington expressed his gratitude for these challenges. He uses this mindset as motivation to improve his craft and fuel his competitive nature.
"Being able to come here and have a clear task that we are trying to achieve both personally and as a pitching staff is something that I love to see," he said.
There is an immense difference when evaluating the lineup of hitters. At a Division I level, every hitter is prepared to put up a fight.
"When you do make a mistake, balls will go over the fence from anyone in the lineup. In Division III, you could get just a weak pop-up," Young said. "You can be a very successful pitcher, but you have to make your pitch and limit your mistakes."
For Allard, the jump was more mental than physical.
"At a Division III level, you're going to face good hitters at the beginning of the lineup," Allard said. "After that, sometimes you can lose focus and get away with it. At a division 1 level, you need to be mentally locked in the whole lineup. Everyone can do some damage."
Despite the higher level of competition, the transfers' roles stay the same.
"We go out and do the same thing, no matter who is in the batter's box," said Allard.
Preparation for the 2023 season
Harrington and Allard are catch partners at practice, allowing them to review their mistakes and reflect on their mindset. They work on different grips and pitches and the seemingly mundane tasks that are crucial for improvement. From the first throw of the day to the last throw of the day, detail and care are put into every single one
"I am really thankful for the ability to go out there every day and just try to get one percent better," Allard said. "Even if it's not one percent, and it's .01% better, we're always working on something."
The team is all working towards the shared goal of winning and this factors into each player's preparation.
"Every day feels like we're pushing each other. It is a group that really cares about each other but is ready to get at it every day and we can push each other to make sure we're all chasing the same team goal," Harrington said.
The most important part of it all, though, is the passion for the game.
"I have played six years of college baseball and this is the hardest-working team I have ever been a part of. It's also the most fun I've ever had playing baseball in my life," Allard said. "It's an amazing atmosphere."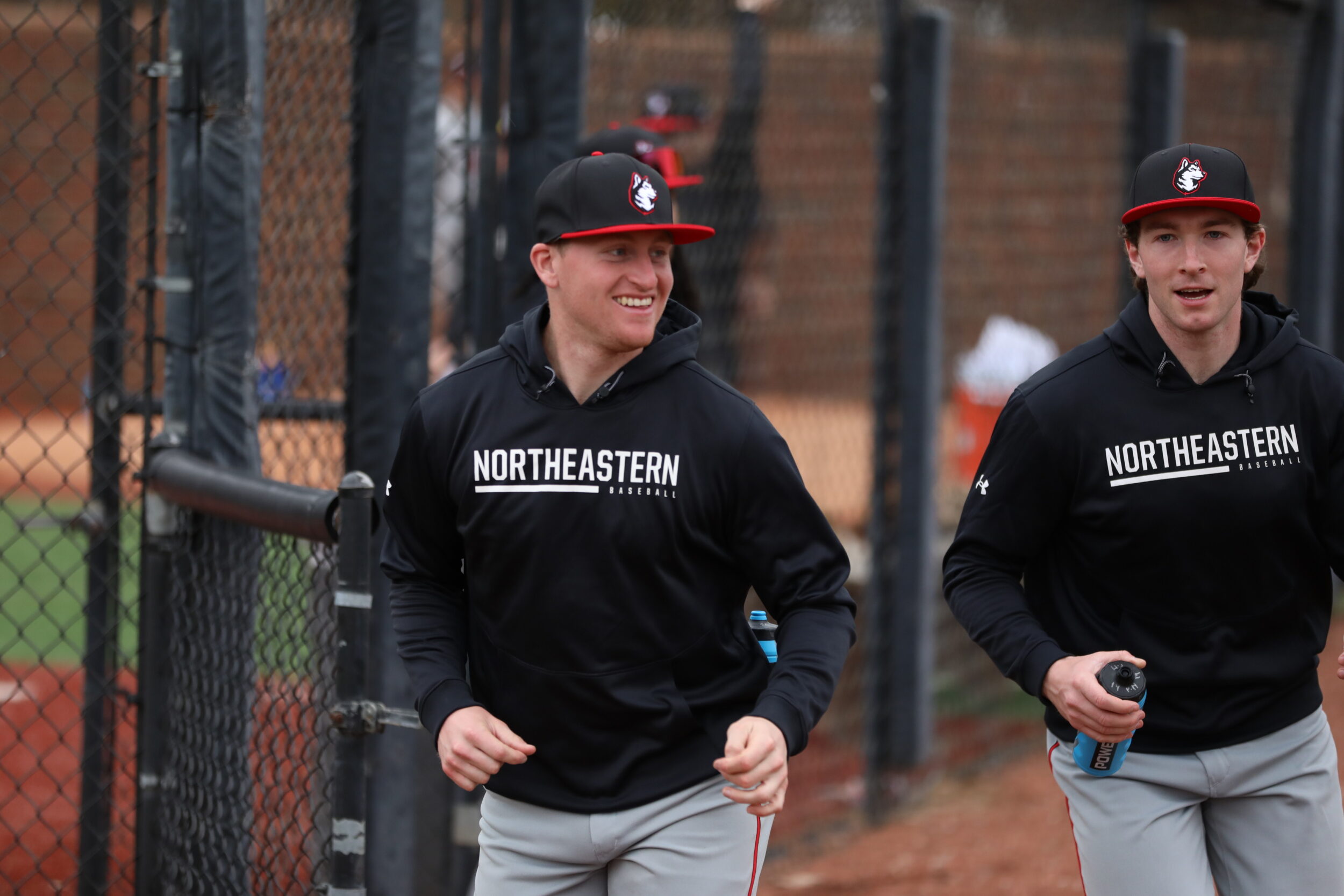 As a newcomer, it is hard to find a voice and take on responsibility initially, but Allard commended Harrington and Young for being "unbelievable leaders" as they settled in.
"These two and our other grad transfers deserve a lot of credit and respect for what they do, and everybody on the team sees the work they do and looks up to them," Allard said.
Looking forward to the season ahead
The coaches look forward to deploying their new weapons throughout the season, as they transition into new roles with big expectations.
"Jordy was a really important piece out of the bullpen last year. Griffin can give us something different [with a sidearm delivery], and Pat has got power stuff," Cobb said.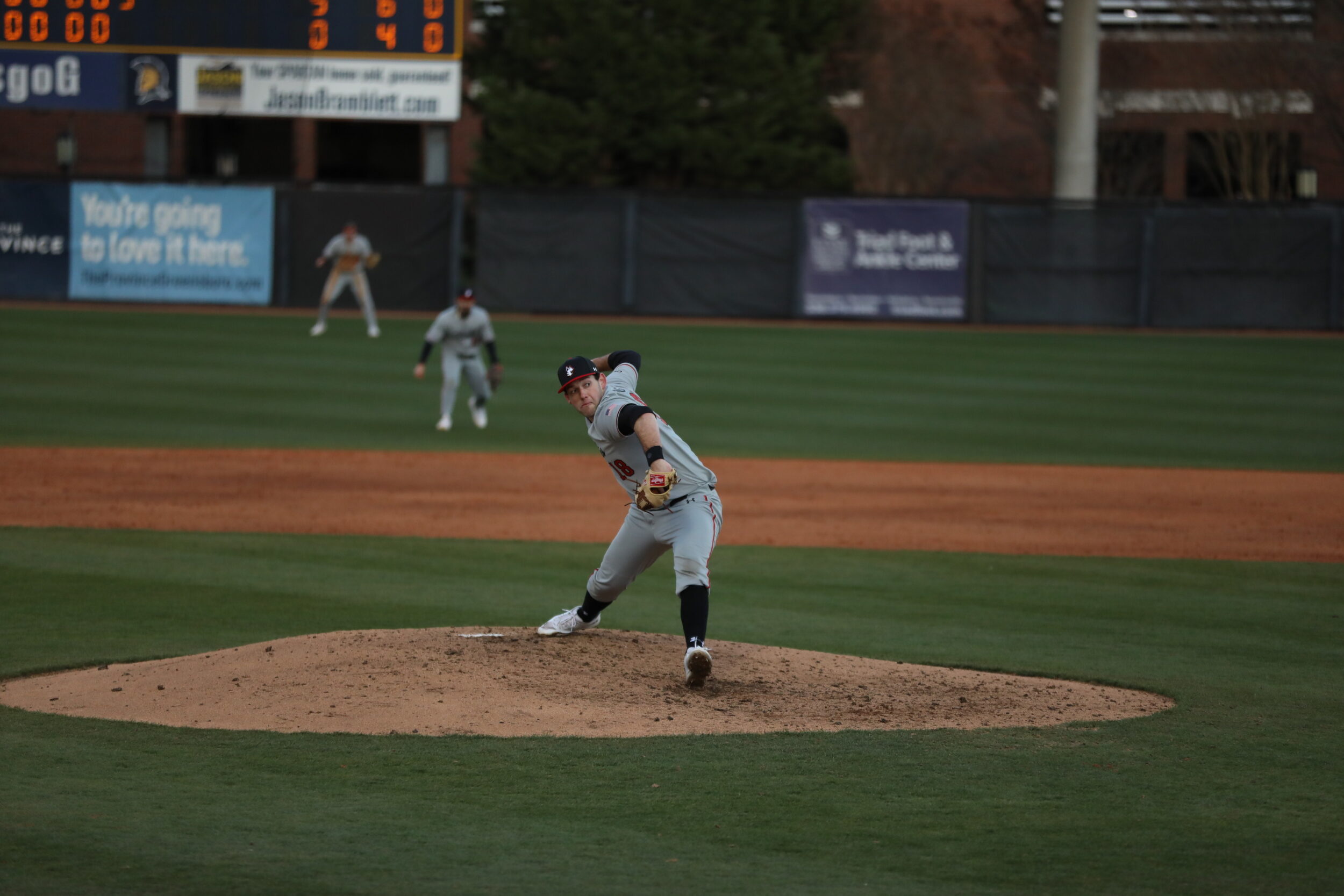 Allard will be taking the closer role this season, with Harrington and Young complimenting him out of the bullpen.
"Coach puts it into us that it's all about unity on our team, so I am excited to see all of our hard work show on the field and see the success," Harrington said.
Allard experienced highs and lows on the team last year, enabling him to see things from a different perspective.
"Sometimes, on the mound, it's easy to get sidetracked and distracted by noise and false views," he said. "I am looking forward to the wins and the ups, but also looking forward to how our team can rebound when we hit a low spot and come out on the other side better."
Most importantly, looking past the stats, each player will enjoy the opportunities that come with playing Division I baseball at a school they'd long dreamed of playing for.
"I hope the hard work pays off, but I hope we can all step back and make sure we're having a good time and support each other throughout it," Young said. "When you have fun, you're gonna play better. When you play better, you're going to have more fun."