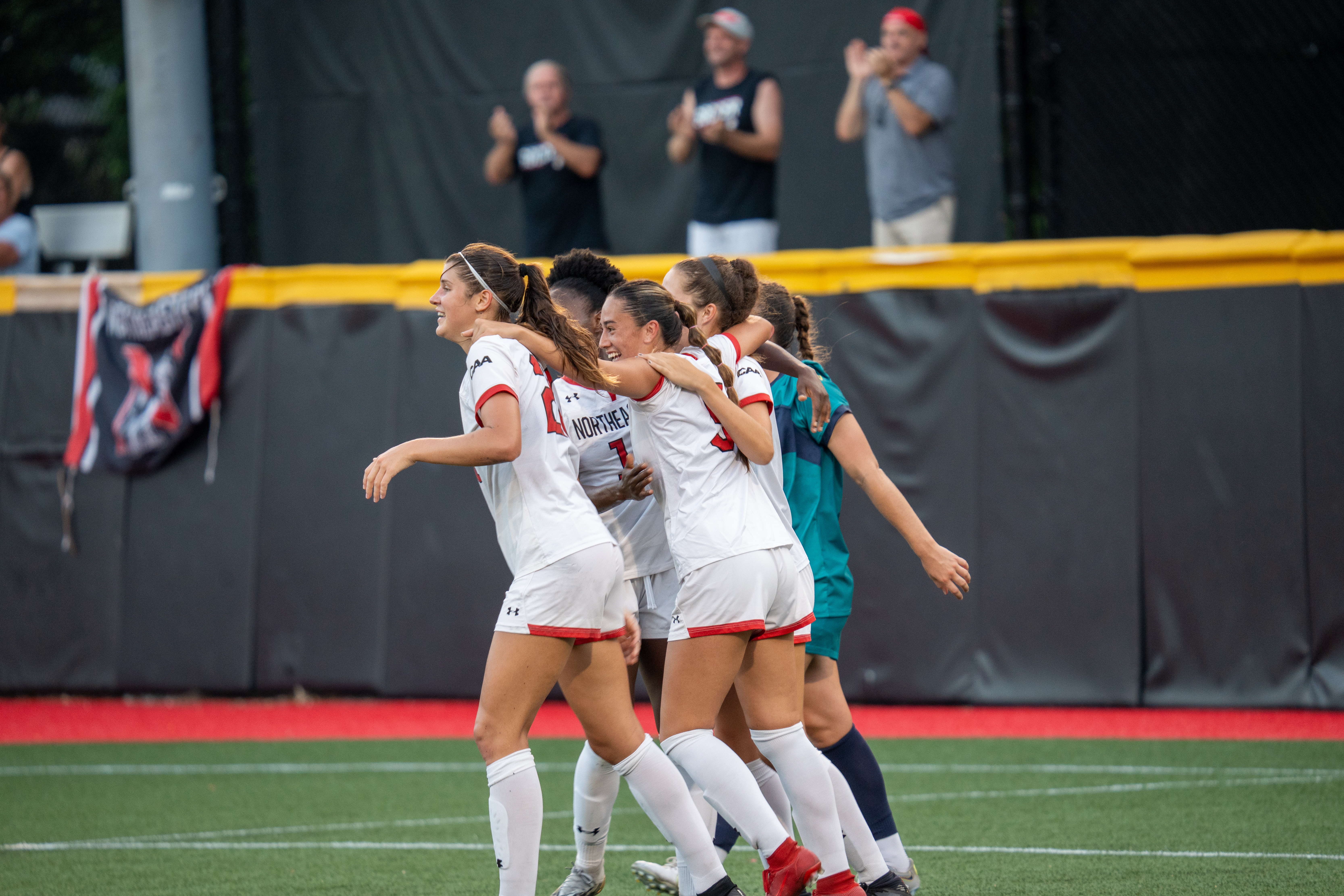 BROOKLINE — In their first game against each other since 2021, Northeastern women's soccer dismantled UNC Wilmington 3-0 at home in its conference opener.
While the Huskies appeared disjointed at times throughout the match, there was never a question about the final result.
The Seahawks had no answer for Northeastern's artful passes and dribble moves. Midfielder Jessie Hunt continued her reign of terror on opposing teams, picking up her fifth assist as well as her first goal of the season.
The senior's assist was on one of her many threatening crosses into the box. The recipient in the 36th minute was Lauren Ahles. The sophomore timed the volley perfectly to get the ball past UNCW keeper Hannah Wise for her first career goal.
Coming out of the break down by one, the Seahawks showed life. Increased pressure mixed with poor focus from the Huskies led to chances on net for the birds.
In the first three minutes of the second half, UNCW matched its shot total from the first. Thankfully for Northeastern, none of the attempts were all that dangerous and keeper Holland Stam was only really challenged once or twice.
As the second period carried on, the Huskies found their flow again. Vivian Akyirem continued to showcase her skills as a facilitator, often finding her teammates with devious through balls.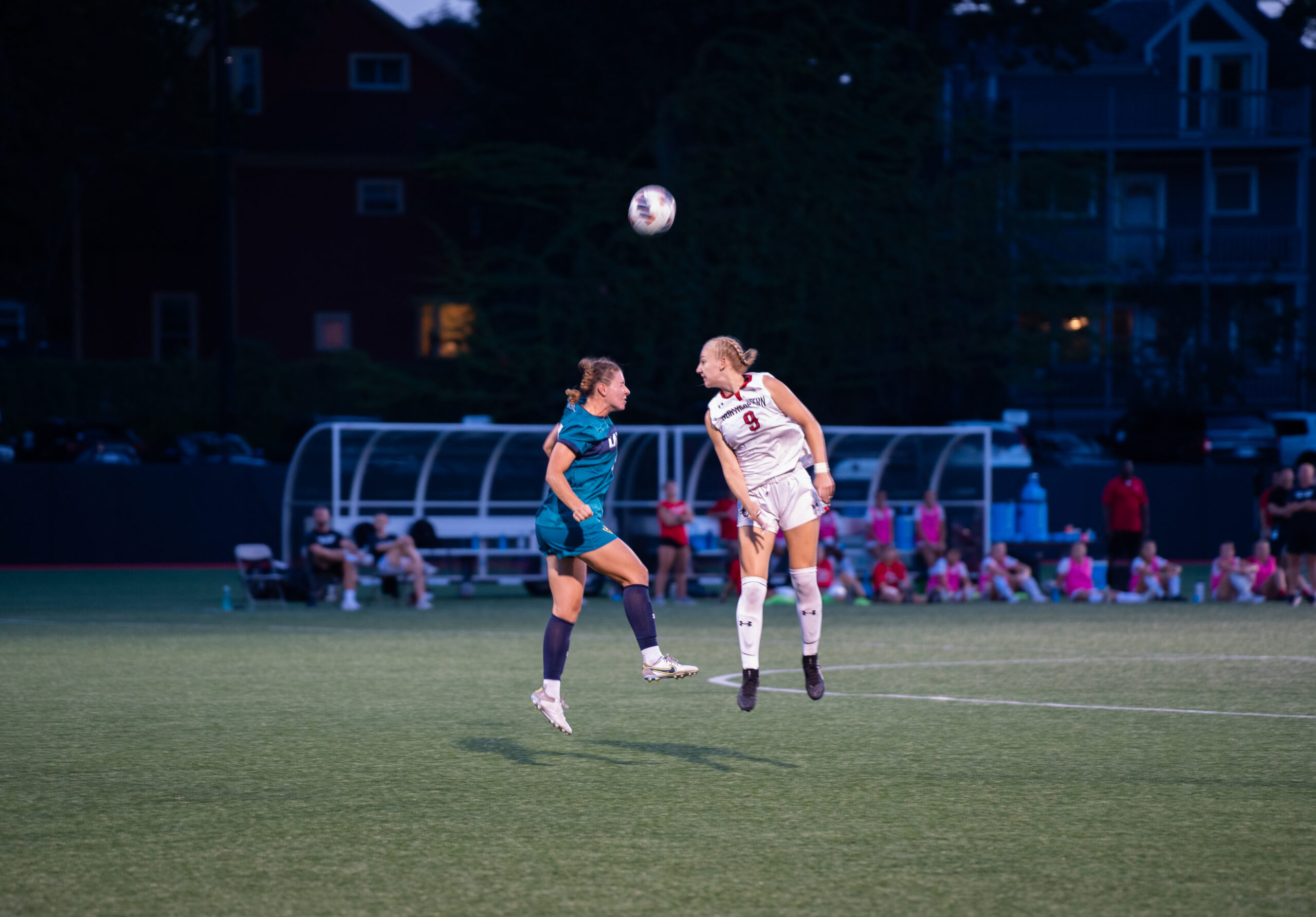 In the 75th minute though, Akyirem flexed her biggest talent: her shot creation.
After Alexis Legowski was taken down on the edge of the 18-yard box, Akyirem stepped forward to take the free kick. The sophomore was clinical with her approach, wasting no time once the whistle was sounded and finding the bottom right corner with ease.
Following Northeastern's second goal, UNCW upped the intensity even more but they still couldn't find the back of the net. As the game wound down, a combination of frustration and competitive energy led to UNCW defender Taylor O'Brien fouling Lauren Ahles inside the box and getting a yellow card.
Following the incident, it was Hunt who prepared for the penalty and fired it out of Wise's reach for Northeastern's final goal.
The win gives Northeastern a ton of momentum as conference play heats up, and also marks the first time in three seasons that the Huskies will begin their conference slate with a victory.
Northeastern returns to Parsons Field Sunday, Sept. 10 for their match against Drexel. Jack Sinclair will have the call live on WRBB 104.9 FM at 12 p.m.