After several tantalizing hints on their Twitter, the moment has finally arrived. The Hockey East Association revealed its schedule for the 2020–21 season.
Both the men's and women's leagues will begin on November 20, though the Northeastern women will begin November 27 and the men on November 28. The formatting of the league will be different from past years, with a double round robin format ensuring 20 conference games for the men and 18 for the women. The schedule is designed to accommodate home-and-home series, save for Vermont and Maine, who will play both games at the same venue.
As a contingency plan should any conference games be cancelled, each team is penciled in to play six "flex" games, which will not count toward their conference record unless a prior conference game is canceled. These games can be adjusted to maintain a competitively balanced schedule for each squad.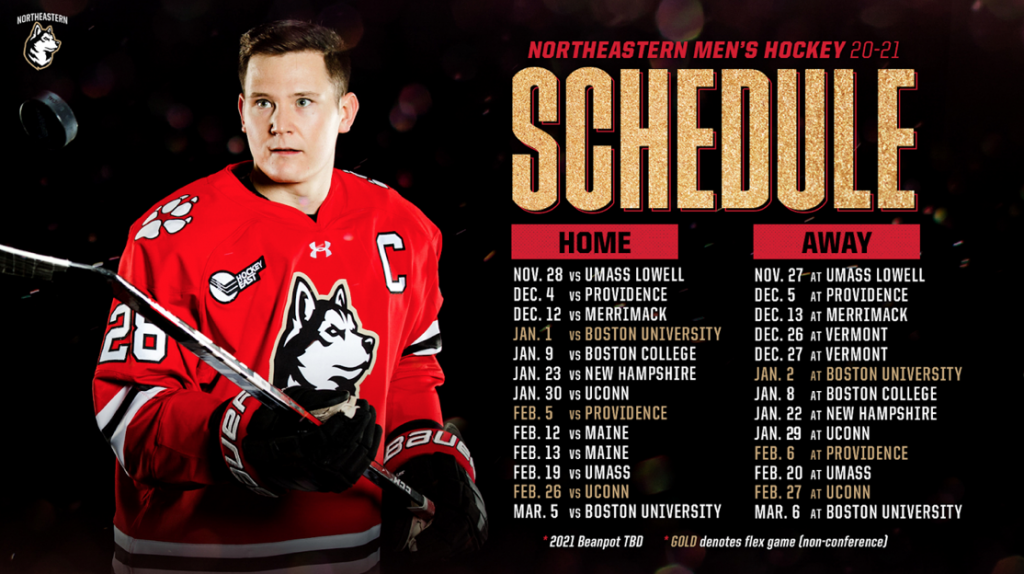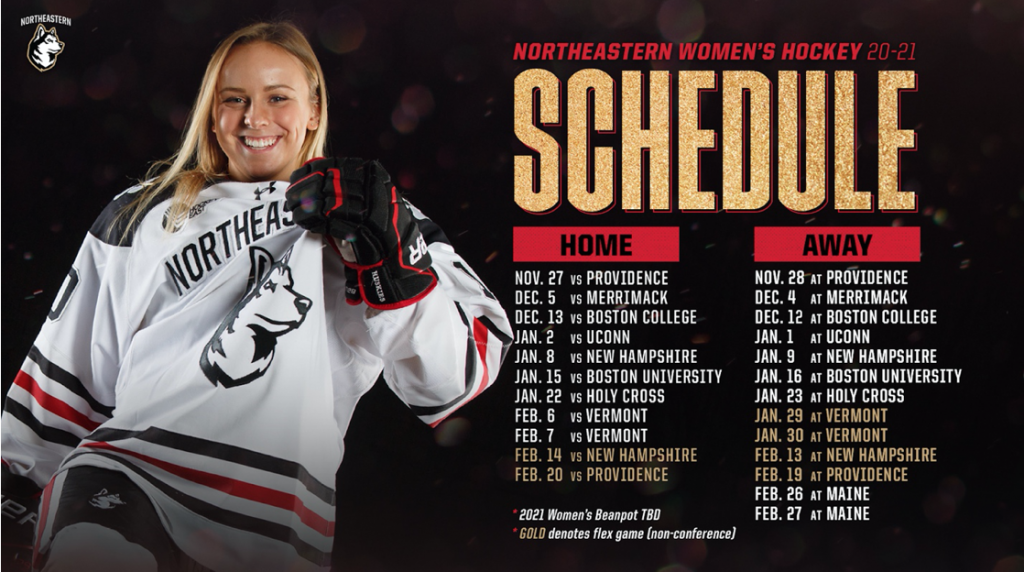 Unlike the basketball teams, the men's and women's hockey teams will not be playing the same opponent at the opposite venue. Hockey East says this was avoided to reduce "instances where multiple campus populations come into close contact," over the course of each weekend.
Because of the reduced season length, the Huskies' series will take place over two days instead of the usual three. This will certainly change the way some players see ice time and how coaches choose their lineups. The reduced resting time between games is the same for all the teams, so no program is disadvantaged. The men's team will play 13 home games and 13 away games, while the women will only play in Matthews Arena 11 times and on other rinks 13 times.
Aside from the flex games — which are technically non-conference —neither Northeastern team has scheduled out-of-conference games. There has been no official word on the Beanpot, though the difficulty of getting Harvard The Beanpot is still being planned out and is listed as TBD.
Northeastern women's hockey head coach Dave Flint said he and his players and staff are excited to have a schedule, though he acknowledged the season would be irregular. His squad is looking forward to their first game of the season, a November 27 tilt against a Providence team that beat them last year. The Friars were one of the few squads that did.
Though NU's games — and presumably most in the conference — will be played without fans in attendance for a while, it still feels great to have hockey back.