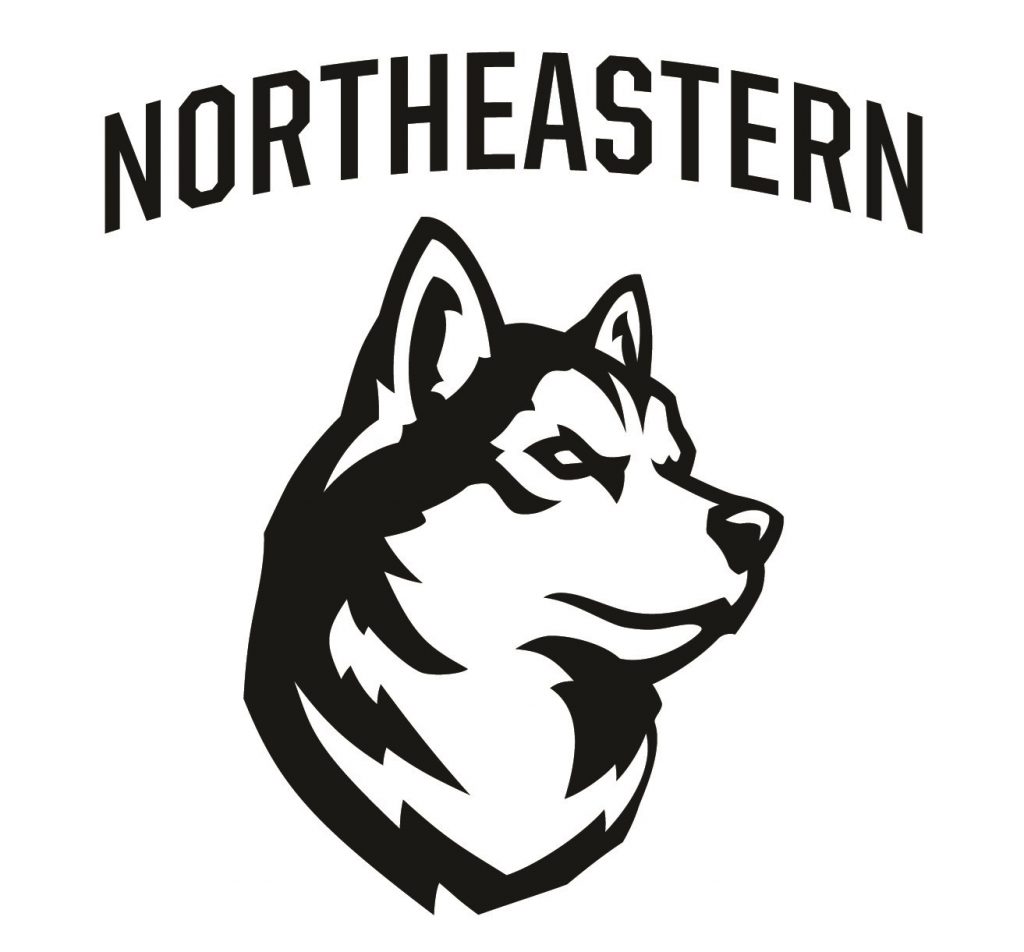 Last Season: 18–13–3 (11–12–1, t-seventh in Hockey East)
Head Coach: Jim Madigan (tenth season)
Preseason poll projected finish: Fifth
Departures: F Tyler Madden, F Matt Filipe, F John Picking, F Brendan van Riemsdyk, F Biagio Lerrario, D Ryan Shea, G Craig Pantano
Additions: F Sam Colangelo, F Gunnarwolfe Fontaine, F Dylan Jackson, F Ty Jackson, F Marco Bozzo, D James Davenport, G Devon Levi
Northeastern's 2019–20 season began about as well as anyone could have hoped. The Huskies started with a convincing sweep of Union and two signature wins against UMass Amherst and St. Cloud State. However, the Huskies' fortunes would take a turn for the worse, as heartbreaking losses to teams like Vermont, UNH, and BC placed NU as the seventh seed in the Hockey East playoffs, setting them up to face the Minutemen once again in the quarterfinals.
But as we all know, Northeastern would not play in that series. As the COVID-19 pandemic hit the United States with a boisterous fury, Northeastern quietly dissolved into the offseason with questions of what went wrong, instead of what could have been.
There was significant offseason turnover. The Huskies lost key pieces at all three positions, including captain defenseman Ryan Shea, Mr. Bright Lights himself Tyler Madden, and veteran net-minder Craig Pantano. Rounding out the losses are senior forwards Matt Filipe, John Picking, and Brendan van Riemsdyk.
Northeastern emphasized experience going into last season, as seen in their aggressive pursuit of graduate transfers. Pantano and van Riemsdyk, along with the other seniors, contributed to NU's impressive start and will certainly be missed in the locker room. But despite losing the offensive prowess of Tyler Madden and the veteran leadership from other skaters, this is still a hopeful Huskies squad that will be helped by a second straight top-ten recruiting class in the nation.
This team's strength is its defense, which is easily the most experienced unit on the roster. As we've seen in recent seasons, Northeastern has adopted an aggressive, grind-it-out style with its physically imposing defensemen at the forefront. NU employs multiple counterattacking defensemen who force the issue in the offensive zone. Their leader this year is junior Jordan Harris, who logged three goals and 18 assists last season, including the game-winning overtime goal in the 2020 Beanpot final against Boston University.
Joining Harris is fellow Canadiens' draft pick Jayden Struble, who will look to rebound after an injury-riddled freshman campaign. Struble's physical prowess is undeniable, as he finished in the top five of several NHL Combine categories heading in 2019, which helped him get drafted in the second round. Struble will be one of the best athletes on the ice this season, which should prove invaluable for the Huskies as they face draft-pick-filled teams like BC, UMass Amherst, and BU.
Filling out the defensive unit are juniors Julian Kislin and AJ Villella, as well as sophomores Mike Kesselring, Jeremie Bucheler, and Tyler Spott. Coming in at 6'4" and 190 pounds each, Kesselring and Bucheler will bring the physical defensive play they became known for during their freshman years. Freshman defenseman James Davenport will also look to contribute to a deep defensive unit.
The biggest question for the Huskies is consistent scoring from their forwards. Gone are the days of relying on Adam Gaudette and Dylan Sikura to make plays and find the back of the net. In recent years, Northeastern has focused on depth and scoring across all four lines, which has been especially apparent in the Huskies' two most recent recruiting classes. Northeastern is filled with hardworking forwards who break down opposing defensemen as games go on, but talent will not be the issue with NU's forwards this season. The real problem will be their lack of college experience.
Returning upperclassmen Grant Jozefek and Zach Solow will provide veteran leadership for NU's forwards, with the latter unsurprisingly earning the honor to captain this year's squad. Solow has been a mainstay in NU's top two lines since he arrived on campus, and displayed invaluable leadership qualities even as a freshman and sophomore. He has a fire that is rare in young players and he can always be counted on to emotionally spark his team on and off the ice. Jozefek shares this passion with Solow, and the two have been a handful for opposing teams whenever they are on the ice together.
Also returning for the Huskies is an impressive group of sophomore forwards, all of whom were members of last year's top-ten recruiting class. Leading this group is last year's top freshman goal scorer: Aidan McDonough. McDonough's offensive abilities were especially potent on the power play, as he logged six goals on the man advantage last season, good for third in the conference. McDonough would often work on the same lines as Solow or Jozefek, which will no doubt continue this season. His elite vision and knack for being in the right place at the right time should come in handy. Returning forwards Matt Demelis, Riley Hughes, TJ Walsh, and Neil Shea should all have larger roles this season.
But all eyes will be on the newcomers for the Huskies, led by USHL teammates Sam Colangelo and Gunnarwolfe Fontaine. Both were selected in the 2020 NHL Draft, with Colangelo going to the Anaheim Ducks in the second round and Fontaine heading to the Nashville Predators in the seventh round. The two connected often on goals for the Chicago Steel and will look to continue their record production.
Colangelo will look to be the primary cog in this year's attack. The Stoneham native is a gravity well who attracts opposing defensemen no matter where he is on the ice. Colangelo's stick skills and elite vision should allow him to set up his teammates and find the back of the net often. At 6'2", his size will also allow him to compete in front of goal against some of the best defensemen in Hockey East.
Fontaine will prove to be a valuable two-way forward, as he excels at back-checking and covering his defenders during counterattacks. Brothers Dylan and Ty Jackson complete the tremendous freshman forward class and will look to contribute on the third and fourth lines.
Northeastern's most important addition may be goaltender Devon Levi, who will look to fill the massive shoes left by Cayden Primeau and Craig Pantano. The French-Canadian netminder is a bit undersized at just under 6 feet tall, but his agility and puck tracking have allowed for his meteoric rise. Levi's stock skyrocketed last year as he posted a 1.47 goals against average and 0.941 save percentage for Carleton Place Canadians in the CCHL, both of which were easily the best in the league. Levi's impressive season undoubtedly put him on every NHL team's radar and led to the Florida Panthers drafting him in the seventh round of the 2020 NHL Draft, despite the team drafting BC goalie Spencer Knight in the first round a year prior. Connor Murphy and Nick Scarpa complete the goalie room for NU.
The most important stretch for NU this season may be from January 22 to February 13. During that month, Northeastern will take on New Hampshire and Connecticut in home-and-home series, while also facing off against Maine twice at Matthews Arena. Those three teams have given the Huskies fits in recent years, and given how close the Hockey East standings will be, winning any less than four of those six games could spell disaster for Northeastern.
Bottom Line: The Huskies will go as far as their impressive freshmen can carry them. Transition to college will be difficult, especially given the abnormal season, but their overwhelming talent alone may be enough to win a decent number of games this season. If Northeastern can start strong, they will position themselves nicely to host a playoff series come March.