By Catherine Morrison and Milton Posner
BOSTON — As the Northeastern women's hockey team trudged to the locker room, passing through the walkway lined with cardboard cutouts of Husky fans and a few curious cardboard dogs, the question was "how."
Not necessarily how the game was lost, but how did Boston College score two goals in such bizarre fashion? How did Hanna Bilka fire a puck parallel to the goal line into a trio of Huskies and somehow find the back of the net?
How did Aerin Frankel, arguably the best goaltender in the country, let Jillian Fey, who scored just two goals last season, beat her for the second time in two games?
"She went out to play the puck and their kid came up from behind her, she didn't see it and she didn't see their player," Northeastern Head Coach Dave Flint explained. "She jarred the puck loose, and then just got it and wrapped it in. We need to just be better on communication, the D needs to communicate with her. She needs to understand too, that if there is a lot of pressure back there just to dump that puck into space. It's a learning lesson for everybody, and that's the first time I can recall that's happened to us in a long time. So it's just an unfortunate miscue."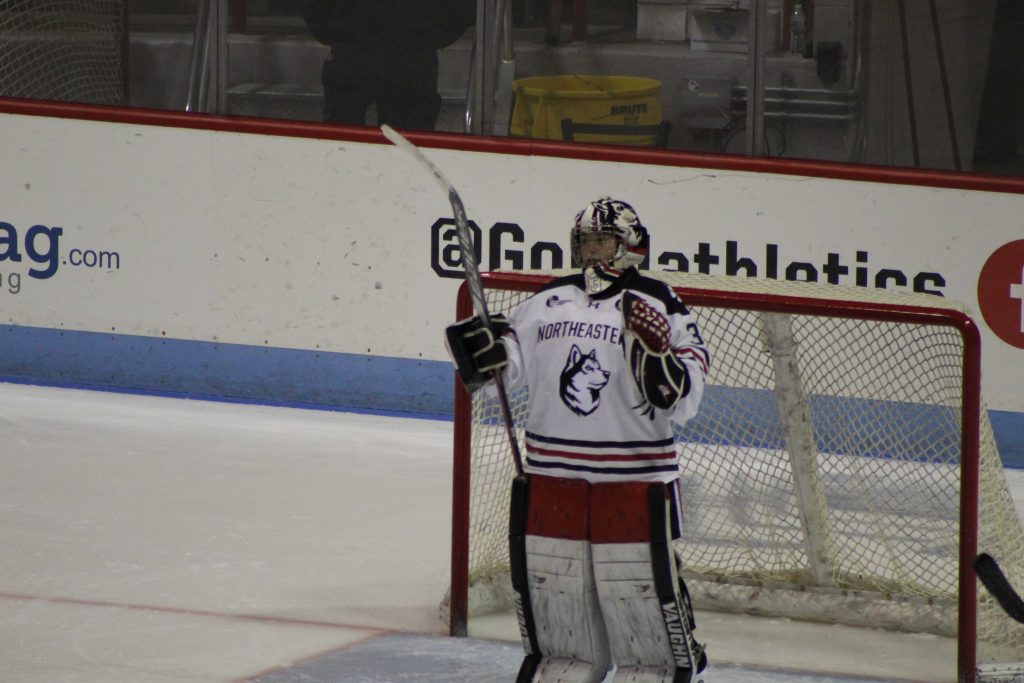 BC (5–3–0, 5–1–0 WHEA) had already played seven games this season, and Northeastern (1–1–0 HEA) only one. That kind of difference, especially given the team's November delays due to COVID-19 protocol, make finding a rhythm difficult.
"We had two and a half weeks where we didn't touch the ice when we got shut down and then we [had] five days to get ready for BC," he said. "I don't think we had our game legs either today. Game shape is different from practice, you've got to play games to get those legs, so the tough part is when you're having these weird stretches of game, no game."
This is not to say that the Huskies didn't display any fire. They managed to tie the game a few minutes before Fey's goal, with Katy Knoll slotting home a loose puck off a blocked Peyton Anderson shot.
Knoll, with one of the only bright spots of the game, has had an electric start to the year with two goals in two games after notching just 10 goals total last season. The sophomore will certainly be one to watch as she takes on more responsibility.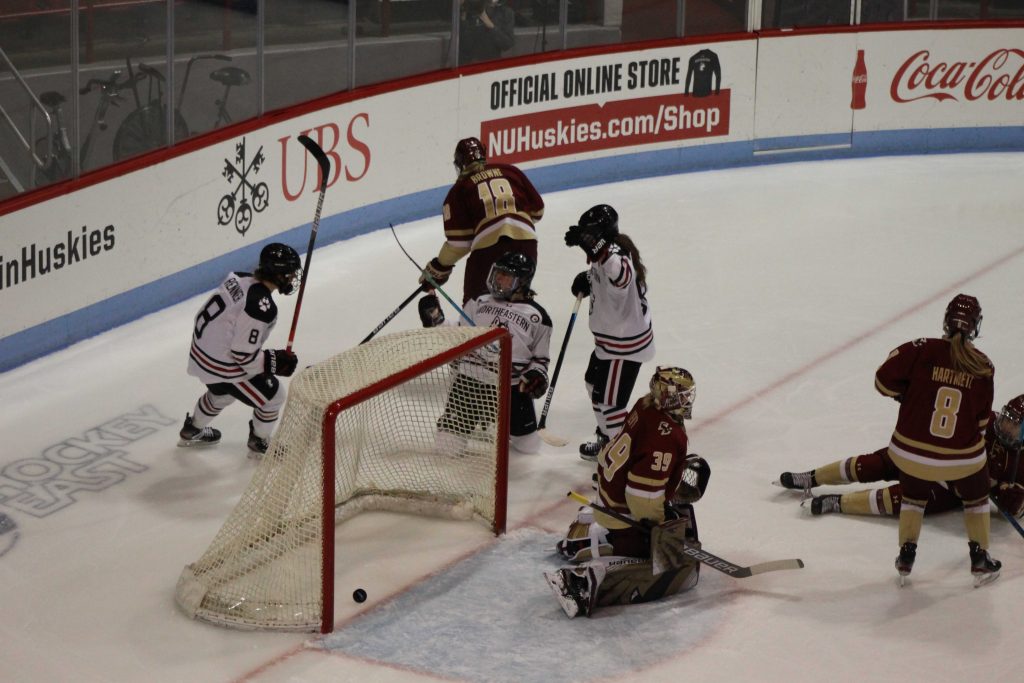 Her goal came after sustained pressure in the Eagles' zone, something Northeastern had a hard time doing in stretches. And when they did, BC netminder Abigail Levy stood tall, stifling or redirecting 34 shots on the evening.
"She's a big goalie, takes up a lot of net," Flint noted. "We didn't make it difficult for her the first two periods. She was seeing all the shots and we weren't jumping on rebounds, but the third period she came up with some big saves for them and helped secure the win."
The Fey slip-up notwithstanding, Frankel played a strong game, as BC peppered her with a number of strikes from in close.
"She played great," Flint said. "We were just sloppy on our own end, and usually that's one of our strong suits, so we need to be better. Aerin kept us in it the whole time, and that's what she usually does. We just need to get better, and this week we'll work on some D-zone, and we have some good video from today's game that we'll break down on Tuesday."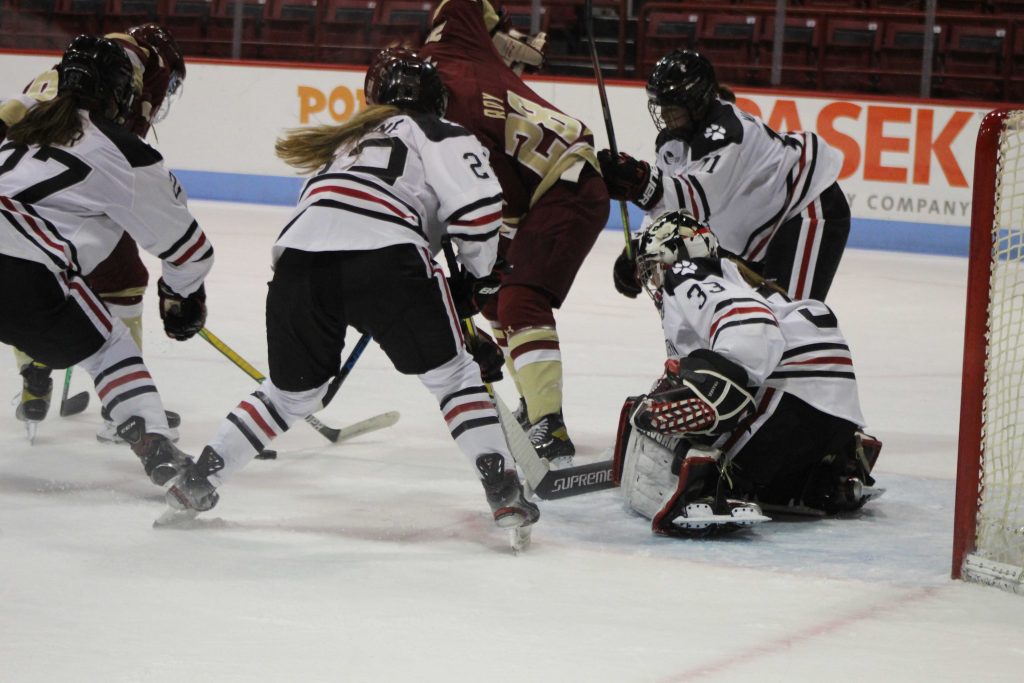 The Huskies' next game is a New Year's Day road tilt against Connecticut, though Flint acknowledged that the team is looking for games for this upcoming week.