Story by Sarah Olender
Photos by Jordan Baron
BOSTON — Coming off a disappointing overtime shootout loss to New Hampshire, the #4 Northeastern women's hockey team was looking for a rebound win against #7 Providence.
The first period bored anyone who watched it. Northeastern botched two power-play chances, looked slow, and missed their passes, but both teams played a mediocre 20 minutes and spent time in both zones.
The second period started off at the same pace. Providence fended off Northeastern pretty well considering they were playing only 10 forwards and six defenders. But their skaters started getting noticeably tired, and if there's one thing an opponent can't do against Huskies, it's show any sign of weakness. One drop of blood in the water and Northeastern will sense it and attack.
The Huskies first smelled out the weakness about 16 minutes into the second period when Providence's Isabelle Hardy was whistled for interference. This power play was the final push the Huskies needed. Six seconds in, the Husky forwards tied up the Friar defense, giving Skylar Fontaine the time and space to find a gap in goalie Sandra Abstreiter's guard and send a shot screaming into the back of the net.
"I noticed that I had a ton of room to walk into the zone," Fontaine explained. "So I looked up to notice there was a lot of traffic and . . . I saw there was like a little hole there."
Twenty-five seconds later, the Huskies used the momentum Fontaine had given them to capitalize again. Peyton Anderson took a shot that Abstreiter saved, but the puck slipped free in front of her. Brooke Becker tried to clear the rebound, but Anderson got there first and doubled the lead.
With seven seconds left in the period, Chloé Aurard got a penalty for high sticking, putting the Huskies at a disadvantage going into the third. But as Providence went on the man advantage, it became evident that the whole team was losing steam. As the Friars got tired, they got sloppy, knocking Northeastern into the boards and tripping them. They couldn't keep up with the Huskies' passes and their defenders often failed to get back in time.
Northeastern associate head coach Nick Carpenito said that he wanted to use a cycle-heavy game to make the Friars chase them, a strategy that proved extremely effective.
"I think we did a really good job with that and a byproduct of that is when they chase us, they're gonna get tired," said Carpenito. "Towards the end of the game, it was pretty clear that we started to wear them down a little bit."
Ten minutes into the third, Andrea Renner became the first Husky to take advantage of the Friars' tired legs. Renner bulleted into the offensive zone on a breakaway, Abstreiter aggressively came out in front of the crease to meet her, and Renner darted to Abstreiter's right for a clear backhanded shot.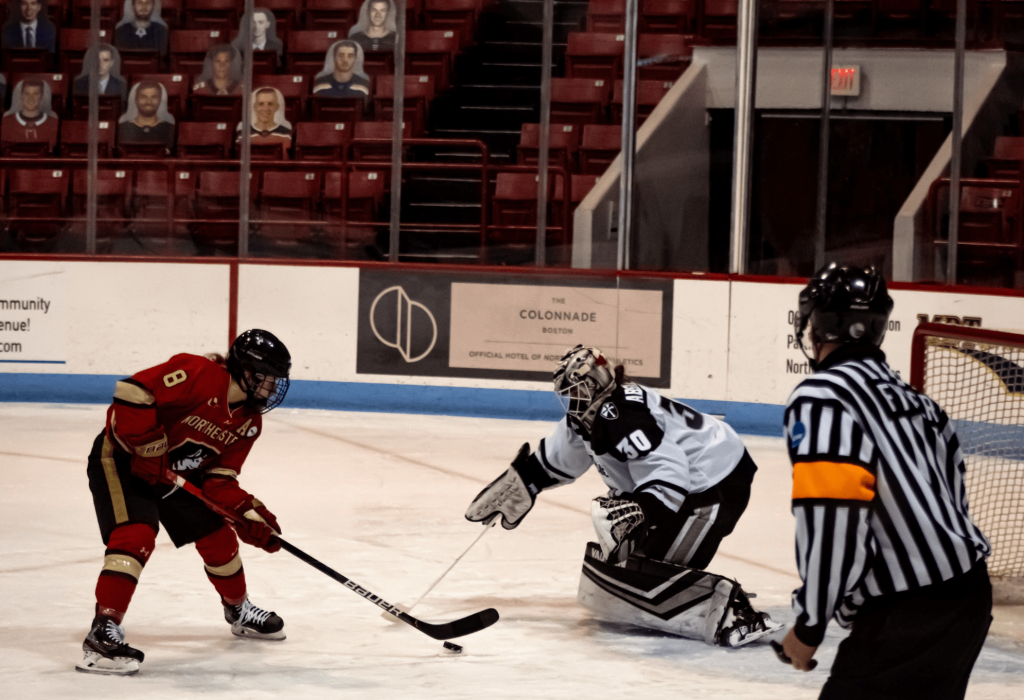 Six minutes later Aurard did the same thing, zipping by Providence's defense on a breakaway and slotting the puck under Abstreiter's right leg to bring the score to 4–0.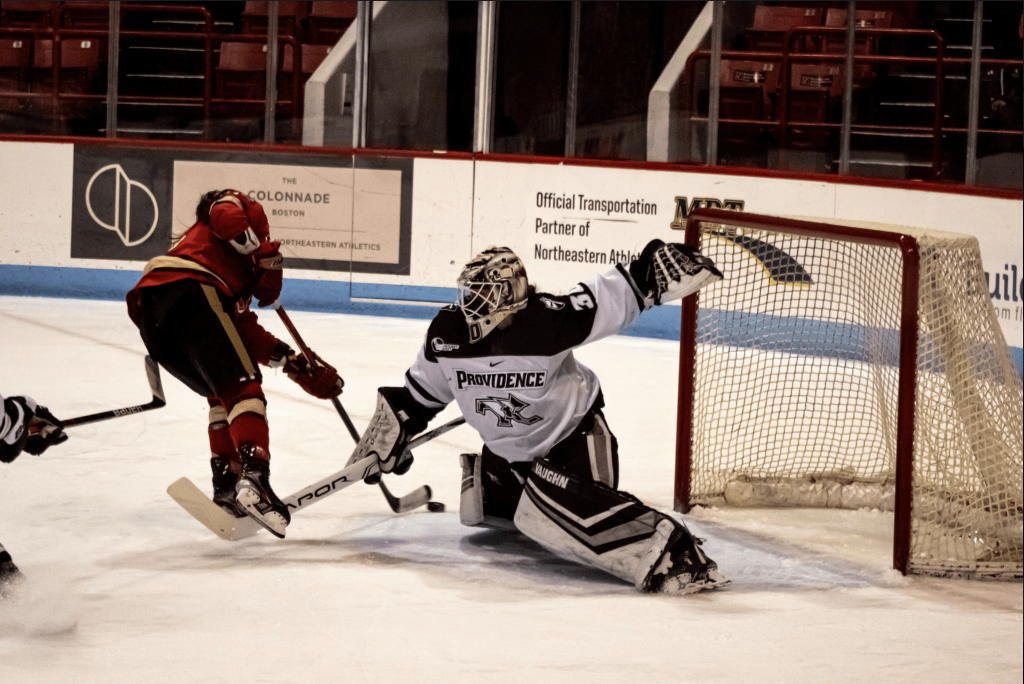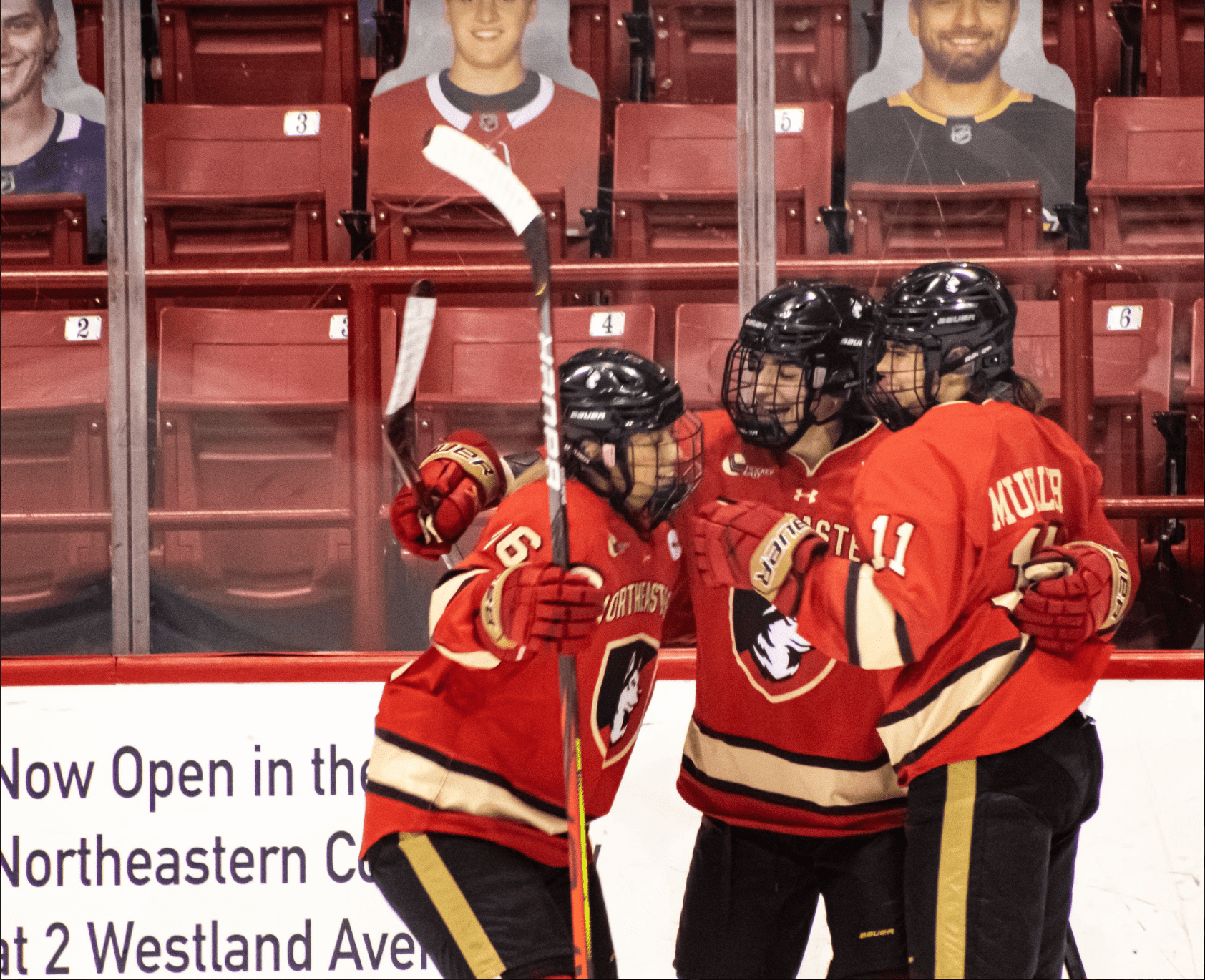 Not only did Northeastern silence the best power-play unit in the country, they even effortlessly killed off a three-on-five in the game's closing minutes after Tessa Ward was called for high sticking and Hobson was whistled for roughing. The Huskies played quick shifts, constantly cycling on new legs to keep their play competitive and energized. 
The game could easily have been closer if Aerin Frankel hadn't halted all 32 of the shots that came her way. Frankel held down the fort by blocking multiple rebounds, angling herself correctly for shots, and seeing through the many bodies that Providence put in front of her.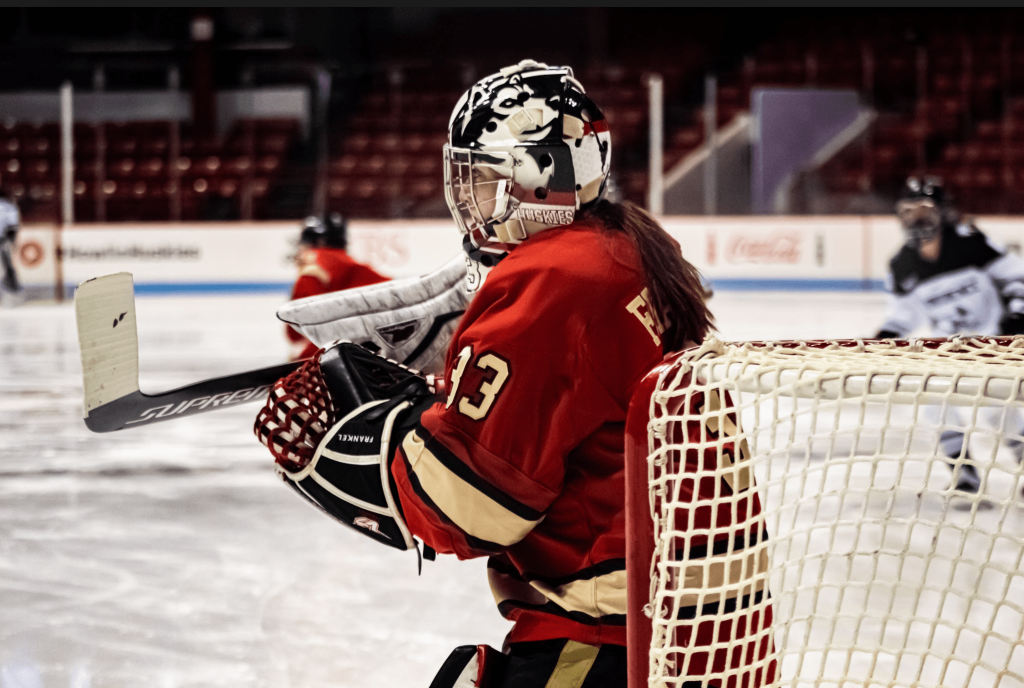 The win moved Northeastern (5–1–1) into third place in Hockey East with three games in hand over the teams ahead of them. Northeastern also further proved their adaptability, maintaining a constant attitude amid a schedule riddled with last-minute game cancellations and substitutions.
"We need to take every opportunity we have and give it our all," Fontaine said. "Good things happen when we work hard."