Story by Mike Puzzanghera
Photos by Sarah Olender
BOSTON — Last year's women's Hockey East championship game saw Northeastern put nine goals past UConn in a thorough blowout. It was a primetime showing of the dominance Northeastern displayed throughout their previous three title-winning seasons.
Tuesday night's rematch at Matthews Arena featured far, far fewer goals. But it may have been a better demonstration of just how much control Northeastern can have over the rest of Hockey East, as the Huskies easily pushed their rival pups away from the dinner bowl, keeping all the food for themselves in a 2–0 win.
Midway through the first period, after Northeastern controlled the puck for the opening, they nabbed their first goal. In what looked like a broken play, Chloé Aurard lost the puck as she tried to toe drag past a defender, but picked up the loose puck and looked to pass. She found Alina Mueller waiting at the back door and Mueller let herself in, poking a one-timer past Samantha Carpentier-Yelle.
The goal was Mueller's team-leading sixth goal and 14th point of the season. For a team that has struggled early in games this year, the first-period tally was a good sign.
"One of the challenges we gave to the team today was that we wanted them to come out to a quick start," acting head coach Nick Carpenito said.
That opening goal was all the Huskies needed, but that didn't stop them from getting another. Peyton Anderson found Miceala Sindoris waiting in the slot three minutes into the second, and Sindoris made no mistake, scoring her first of the year.
Northeastern's Aerin Frankel was rarely tested in net en route to her fifth shutout of the season, though she did make one excellent save to deny Coryn Tormala on a two-on-one. And the local Huskies even outplayed the visitors on the penalty kill, preventing the invasive species from creating many good looks.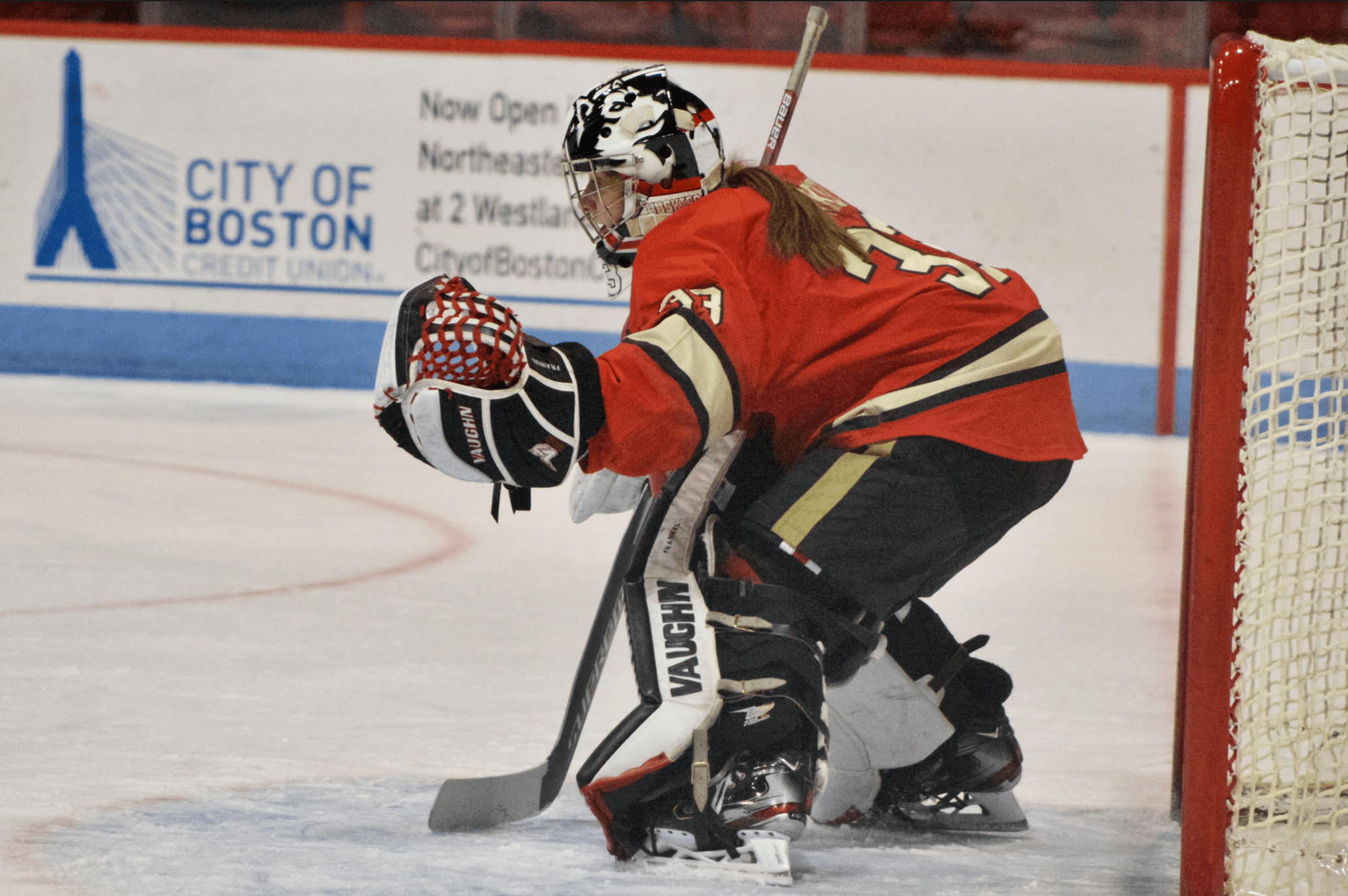 Carpenito hailed the job assistant coach Lindsay Berman has done leading the penalty kill units.
"Anytime you have the offensive ability that we have on our penalty kills, if they can create an opportunity, then go for it," Carpenito said. "A lot of teams are running a 1-3-1 [power-play set-up] this season, so that could leave them a little bit vulnerable up top. With the speed we have, if we have the ability to stretch the ice with possession, obviously responsibly, then we're going to take advantage of it and create opportunities."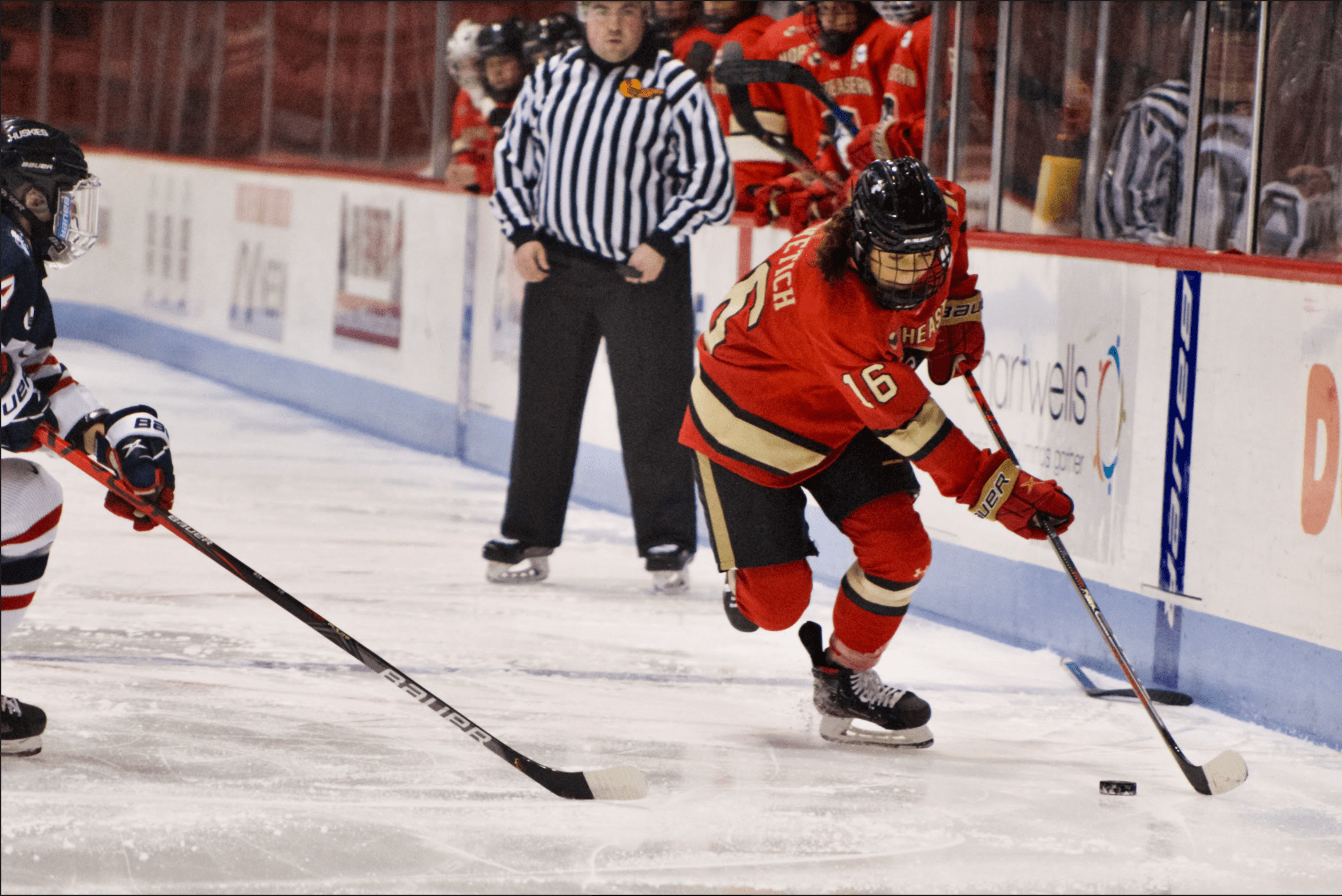 The Huskies' fifth win in a row — and second straight shutout — pushed them to 9–1–1 on the season. They're only getting hotter as their schedule heats up, and they'll aim to continue that momentum on Friday at home against Merrimack. WRBB will have the call, with coverage kicking off at about 4:20 PM Eastern.