Story by Justin Diament and Milton Posner
Photos by Jordan Baron
HARRISONBURG, VA — "Whenever it ends, it ends."
"It's like you're on a treadmill, you're running about ten miles an hour, and somebody hits the stop button. And everything stops. Your mind, the players' rhythm, 'what time is practice tomorrow', 'what are we doing', 'what do we have to get better at' — you're just in that kind of cycle."
Bill Coen had good reason to feel that way. One night after setting the Northeastern record for career wins, one night after his team notched a resounding playoff win without two players who had started every game to that point, they were done. A conference season that began with a seven-game winning streak and yielded a share of the regular season title ended with a 74–67 loss to Drexel in the semifinals of the CAA Tournament.
"The thing that doesn't change at the end of the year is the emotion in the locker room," Coen said, clearly dealing with plenty of it himself. "When you see guys get visibly emotional, although it's tough, I think that's a good sign. It shows how much they care, it shows how important it is to them, and it shows how much pride and character they have."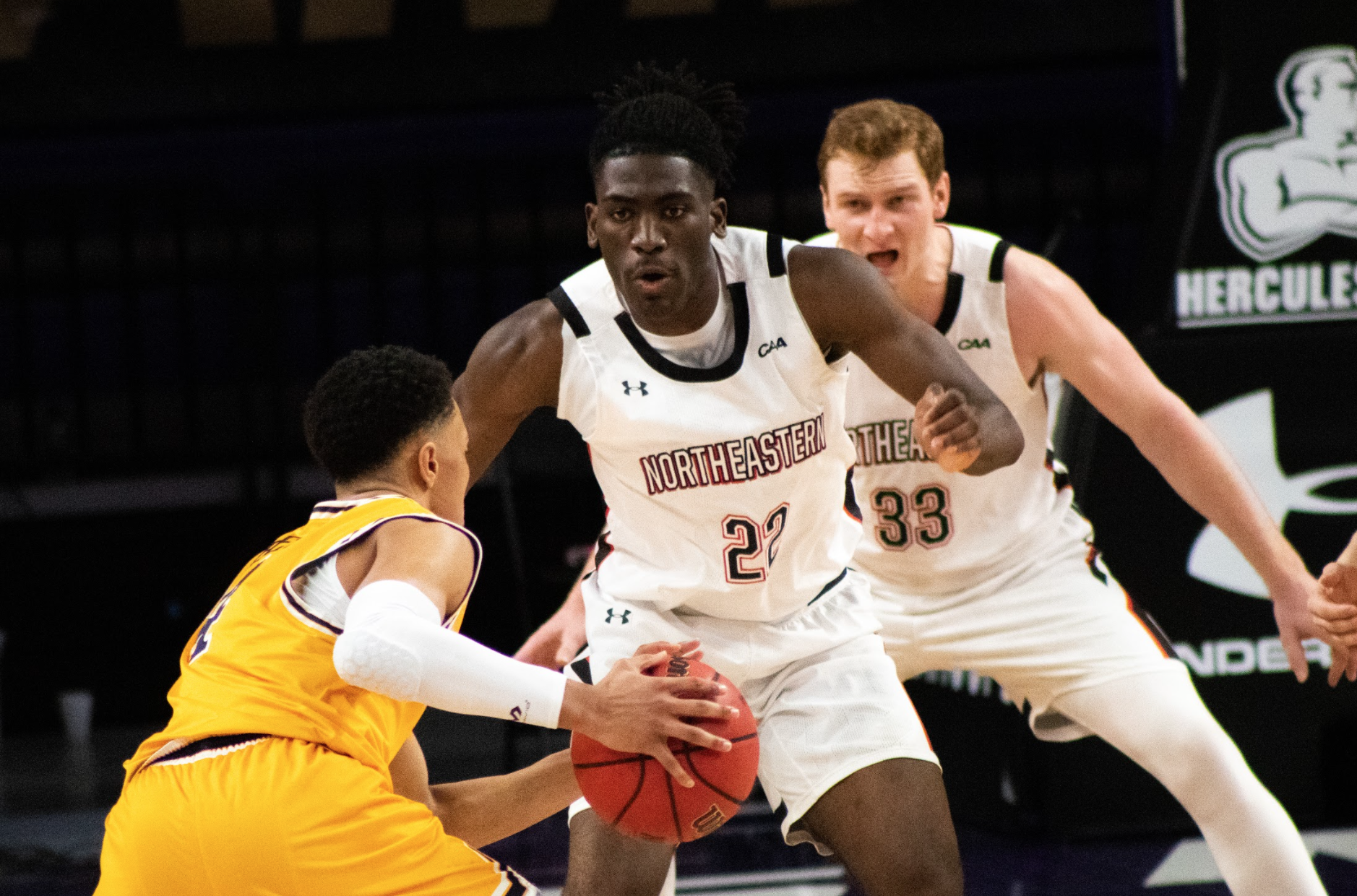 Without the services of Shaquille Walters for the second day in a row, and without Jason Strong for most of the night, the Huskies couldn't overcome Drexel's potent, balanced attack or the one-dimensional nature of their own shorthanded offense.
"Ten days ago, a lot of us were in beds not even knowing if we were going to play," forward Jahmyl Telfort said. "We practiced probably three times before the tournament."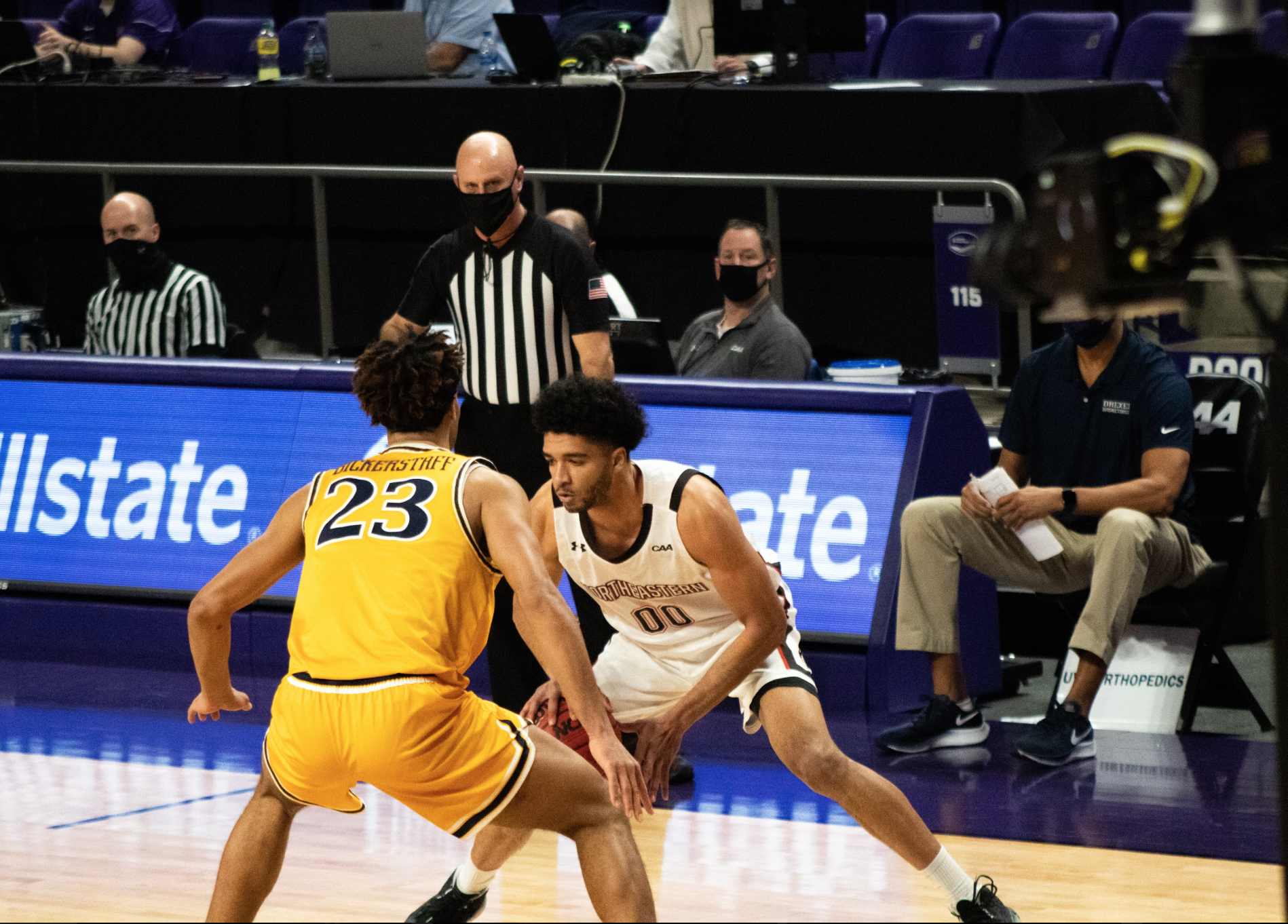 "We had guys who played in the game who weren't even close to 100 percent," Coen noted. "We had guys who were basically coming to the tournament without having practiced. So we were just trying to cobble it together with different guys and different lineups."
Early on, Northeastern started relying on just two players to carry the scoring load, as All-CAA First Teamer Tyson Walker and Sixth Man of the Year Telfort notched 25 of the Huskies' 29 first-half points. Telfort, who has typically had frigid first halves and white-hot second halves, turned in a performance to remember, ending the first frame with a game-high 13.
Walker was close behind with 12, and while both shooters posted efficient lines, Walker's four missed threes — including an airball on his first attempt — were a harbinger of things to come.
Northeastern searched constantly for a third hot hand in Walters's stead. The ailing Strong subbed in, committed several errors including an unforced inbound violation, and was done for the night. Vito Cubrilo played 23 minutes and contributed mightily with effort and aggression, but didn't spark the offense much. Chris Doherty chipped in three points and five valuable rebounds, but was exceeded by his counterpart James Butler, who notched 12 points and 12 boards. Doherty did impact the game with the sort of defense that box scores elide, but the Dragons' 38–26 rebounding advantage stung.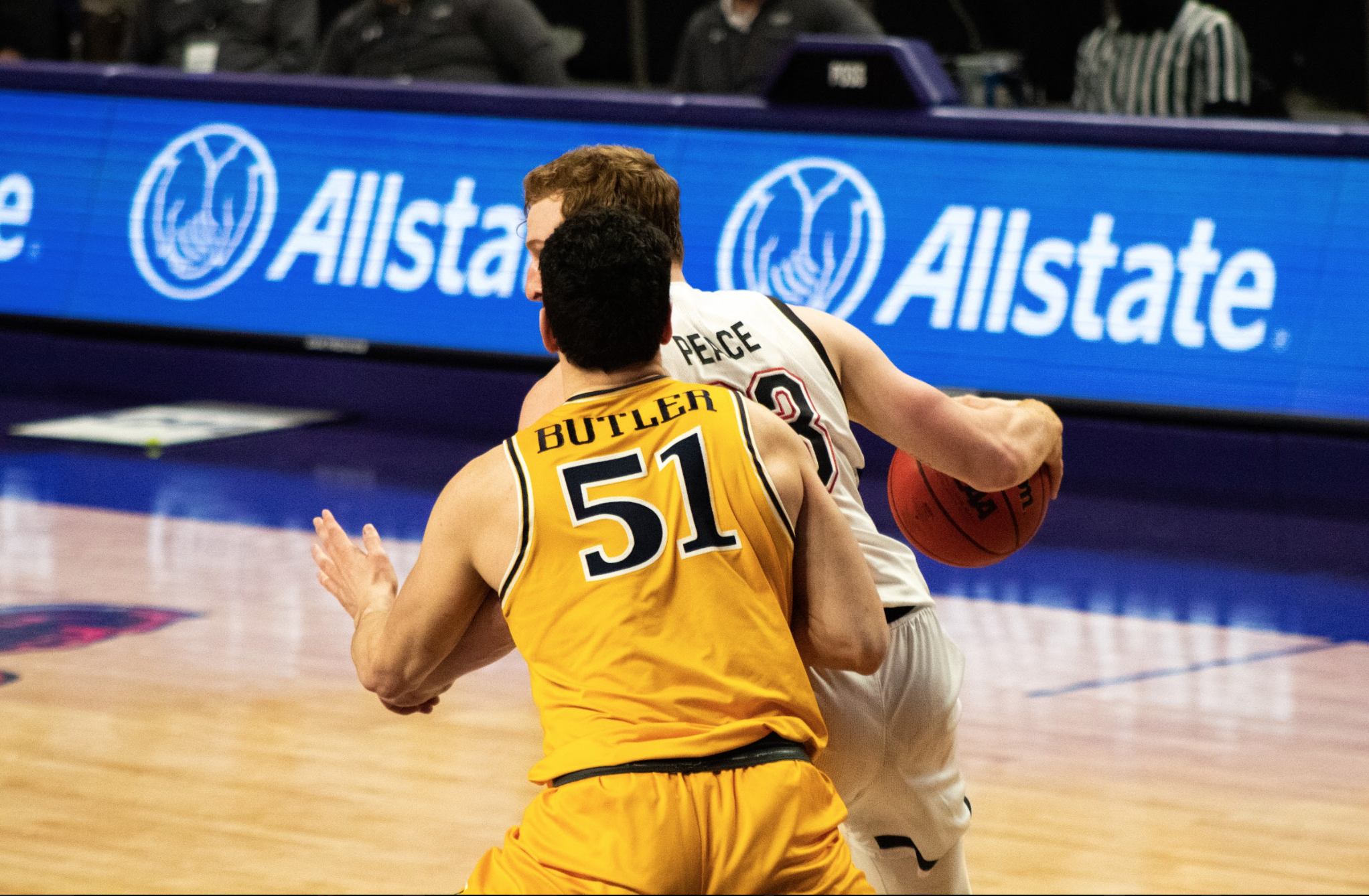 The Huskies' defense kept them afloat. Northeastern made things difficult for Drexel ballhandlers — filling passing lanes, snatching steals, co-opting the shot clock as a sixth defender, and forcing Drexel to settle for poor shots.
"They're really aggressive with their hands," Drexel head coach Zach Spiker explained. "Coach Coen has built a culture of playing and defending without fouling."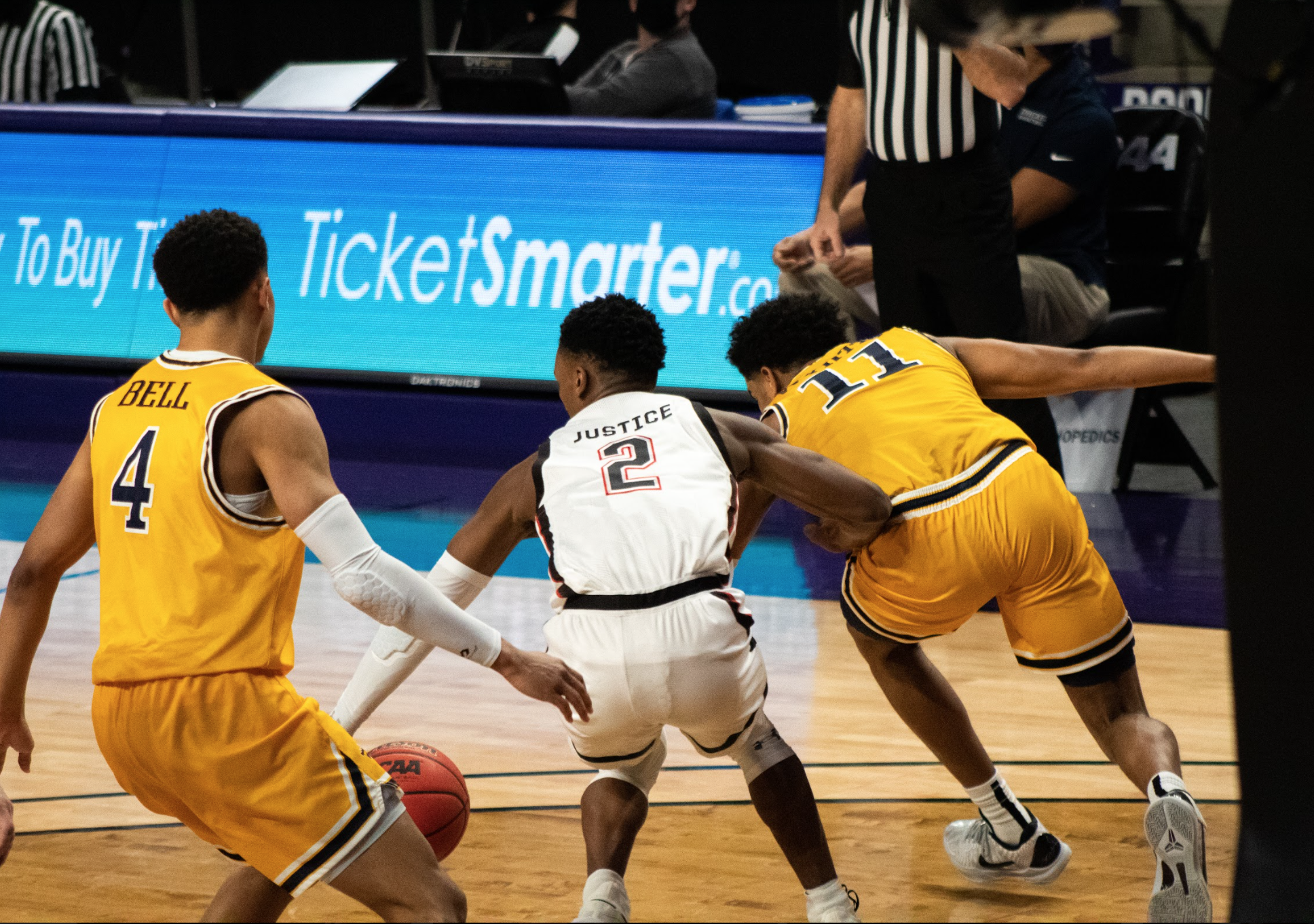 Unlike their wire-to-wire masterpiece from Sunday night, however, this iron defense would not last. As the first half progressed, the Dragons poked holes in the Husky fortifications, finding open looks under the hoop, in the midrange, and beyond the arc. They got diverse first-half contributions, with Xavier Bell, Zach Walton, and Camren Wynter notching seven points and TJ Bickerstaff adding six. Northeastern finished the half down just five, but Drexel held significant momentum and the Husky offense was still searching for answers.
Early in the second frame, Coen reached into his bag of tricks again and found an unexpected answer in reserve forward Alexander Nwagha. Nwagha, who had played just 41 minutes in the Huskies 18 previous games, restarted the defense with his length, leaping, and activity. Cubrilo also returned to the floor and made unexpected defensive contributions, grabbing two key steals and forcing an additional turnover as the Huskies clawed their way back.
Drexel kept Northeastern at arm's length for the first half of the final period, but Northeastern finally made their move with eight minutes remaining. Telfort put in a nifty layup, followed by a fastbreak finish from Walker, a free throw from Doherty, and an emphatic stepback three from Telfort to bring the Huskies within one.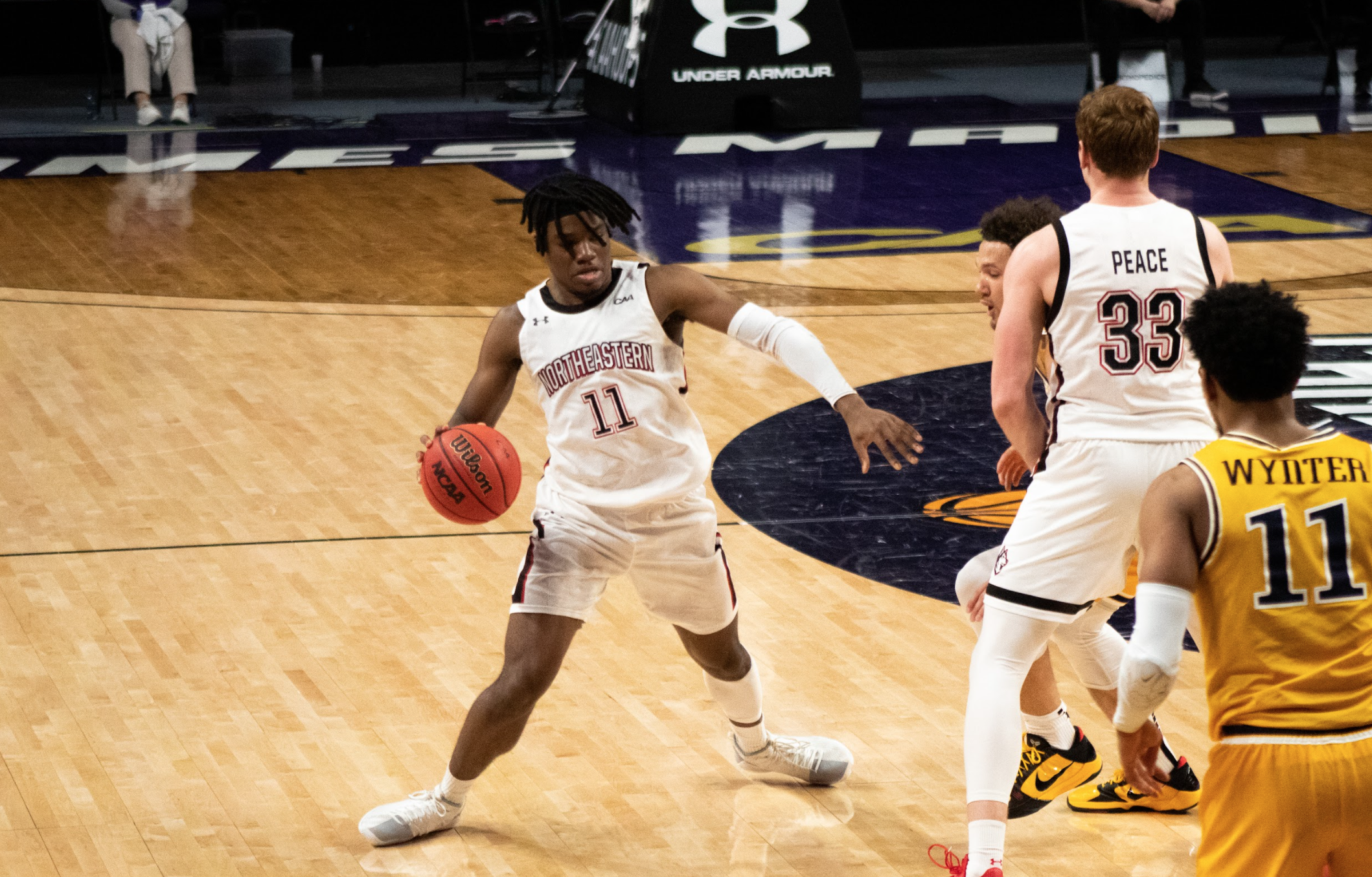 "We put a little game pressure on them," Coen said. "Until that point, we hadn't put any game pressure on them. We just needed one more stop."
They didn't get it. Drexel's offense lit up and regrew the lead. The Dragons' shooting barrage included the first of two threes from Butler, who had made just two treys all season.
"I knew it was going in," Wynter said. "JB's a good shooter and in practice he shoots guard numbers."
"He's shot a whole lot in his career, they just haven't been in games yet," Spiker added. "James Butler took advantage of the pandemic. James Butler evolved his game."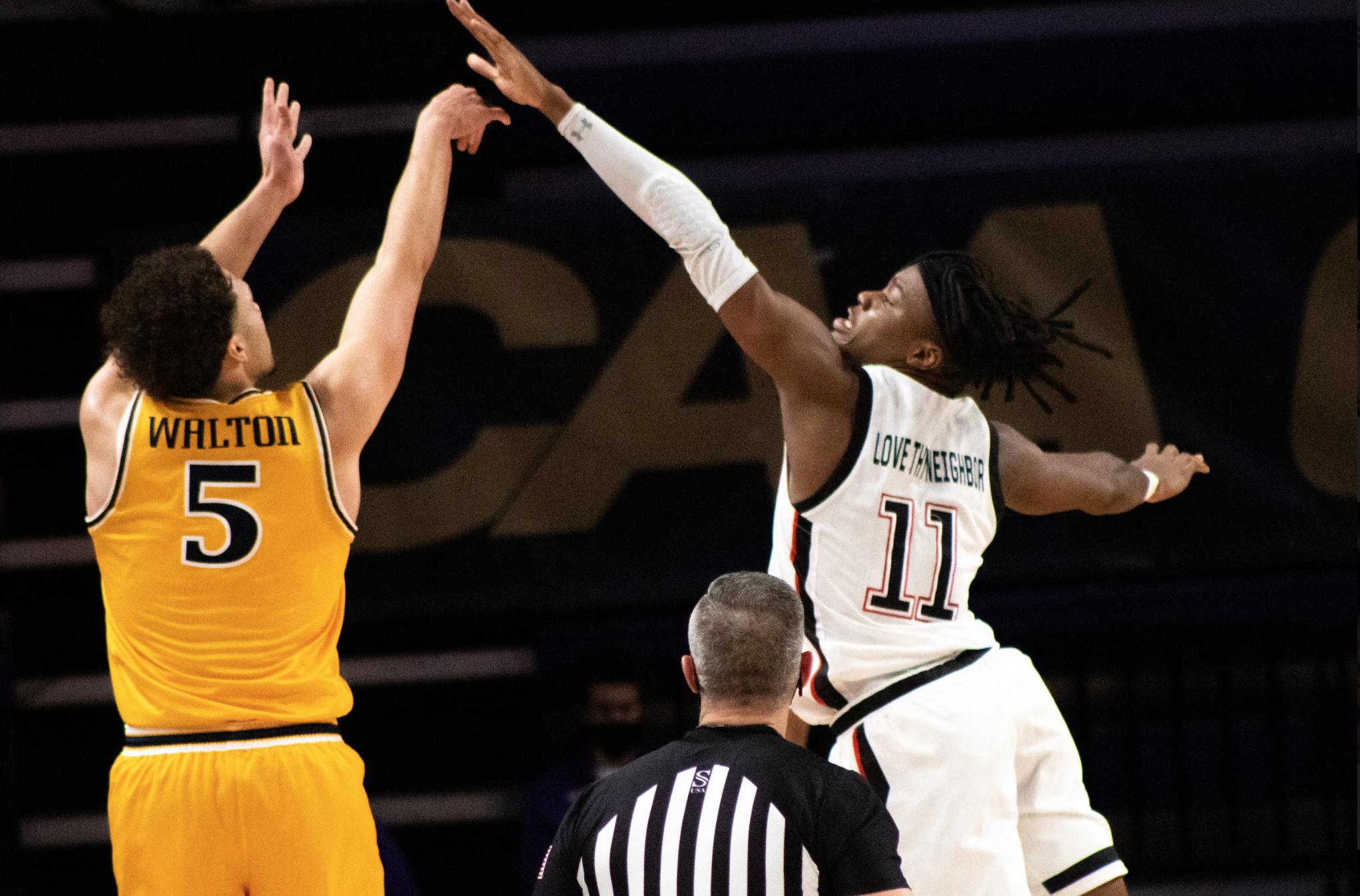 Wynter, Walton, and Bell each turned in a double-digit performance on 50 perfect shooting or better, while Bickerstaff nearly matched Butler in rebounds. Defeating these performances would have required brilliance from Northeastern's stars. They did get an 30-point masterpiece from Telfort, who also defended Wynter for long stretches.
"You could score 60 points or you could score zero," a dejected Telfort said. "A loss is a loss."
Walker finished with 23 points, four boards, and five assists, though his one-for-eight mark from downtown damaged his efficiency.
"I thought we did a great job on him, making everything tough, putting multiple bodies on him," Wynter said. "We were just trying to tire him out and make him take a lot of contested shots, and we did just that."
But the rest of the Huskies combined for just 14 points on 29 percent shooting, not enough to overcome Drexel's four double-digit scorers. And thus ended a season that exceeded expectations in so many respects.
"Even though it was a young group, it was able to accomplish a lot of great things," Coen said. "We earned a share of the CAA regular season title. I think we had the most road wins in the conference.
"It's the beginning, not the end."