Story by Milton Posner
Photos by Sadie Parker
WILMINGTON, NC — As the Northeastern Huskies celebrated on Brooks Field, as they doused their coach with ice water and raised their first-ever CAA Tournament trophy toward a cloudy North Carolina sky, the only question to ask was how.
Not "how did they win it"; this was, after all, a team that won 20 games in a row and nearly ran the table in conference play, a team with four quality starters and a treasure trove of .300 hitters. No, the question was how Jared Dupere maintained his preposterous slugging streak, golfing a first-inning homer to open the scoring and become Northeastern's single-season home run king.
It was how Ian Fair and Ben Malgeri made ridiculous diving catches to keep runs off the board.
It was how Malgeri, who hit just two home runs in the regular season, smacked his fifth of the tournament to tie the game in the bottom of the ninth — off CAA Pitcher of the Year Landen Roupp, no less.
And it was how freshman Max Viera followed suit in the top of the tenth, launching a walk-off home run against a pitcher who looked entirely unhittable ten minutes prior.
It was all unbelievable. But as they had all week, and as they had all season, the Huskies made everyone believe. They bested the UNC Wilmington Seahawks 11–10 in ten innings to secure their first conference championship since joining the CAA in 2006. They will earn the conference's automatic bid to the NCAA Tournament.
"I've been fortunate enough to be around the game for a long time," Northeastern head coach Mike Glavine said. "This is as great a moment as I've ever had. You get to share it with so many people. This is right at the top."
Almost by definition, extra-inning championship games have plenty of back-and-forth drama. But the drama of Sunday afternoon's game exceeded all expectations and rationality, even for fans who watched the same two teams battle it out in extra innings the day before.
"I'll have to watch this game 10 times," Glavine said. "There are so many overlooked things that happened."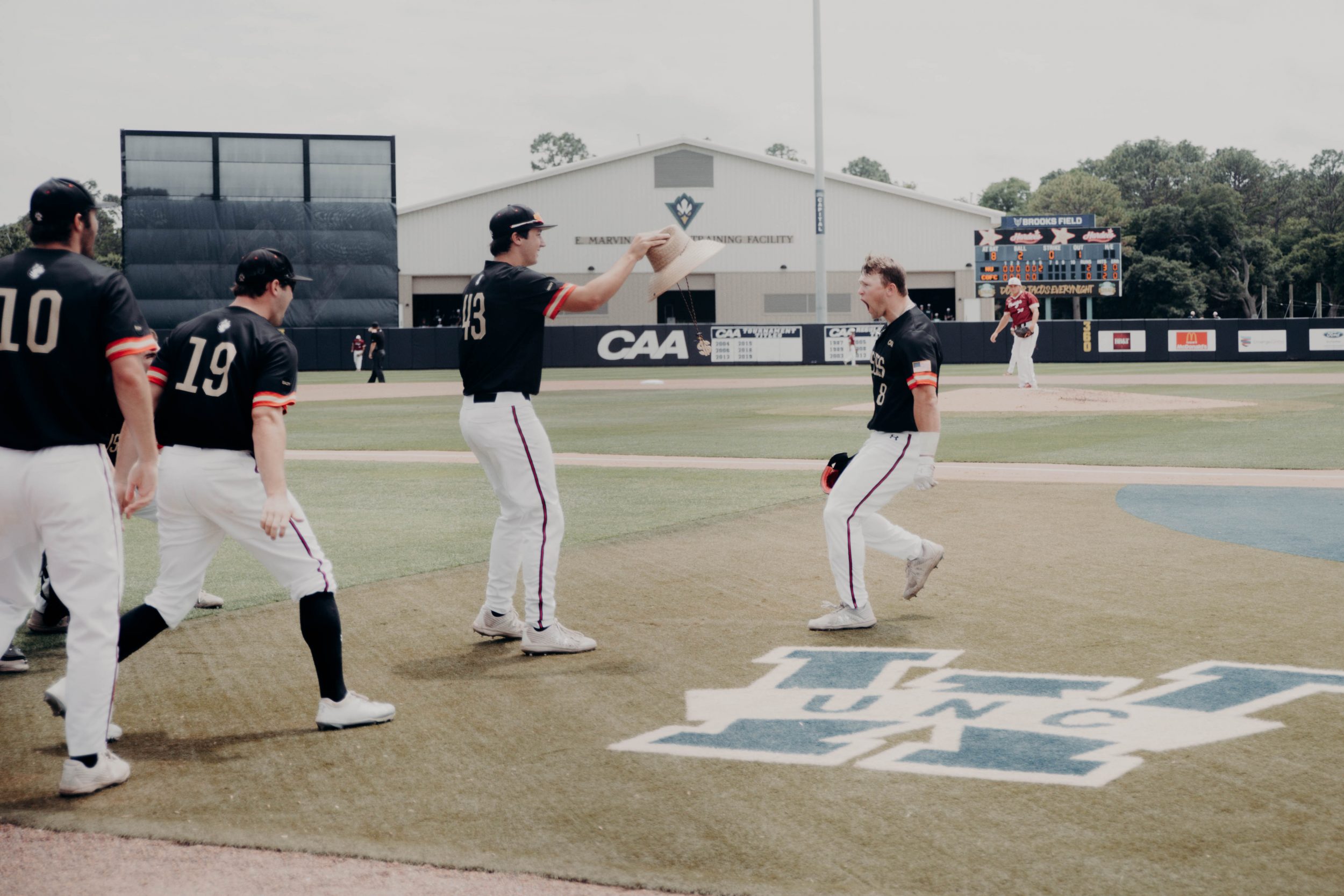 After Dupere's first-inning two-run jack, neither team scored in the second inning. It was the only inning for which that was true.
The third inning took the affair from first to fifth gear, as a UNCW walk and single, plus a Northeastern scoring error, combined to plate a run and chase Husky starter Cam Schlittler from the game. The freshman had thrown 101 pitches three days before, and was handed the ball because the Huskies ran out of viable starters.
Friday starter Kyle Murphy replaced Schlittler, and the Seahawks slapped him around for the second time in three days. After allowing one of his inherited runners to score in the third, Murphy allowed consecutive RBI extra-base hits in the fourth and exited after just 22 pitches. The second such hit was a homer off the bat of UNCW's All-CAA First Team right fielder Brooks Baldwin.
But the Huskies still led after all of this because they posted the most productive inning of the afternoon in their half of the third. They turned three hits and two errors into four runs, chasing multiple Seahawk pitchers from the game in the process. This would be a common theme in a winner-take-all game between two teams without rested starters; Northeastern used eight pitchers to get through ten innings, while UNCW used six.
The teams traded runs in the fifth, with Northeastern's coming on Ben Malgeri's third home run within 24 hours. The Huskies gained a run in the sixth, responding to Baldwin's second dinger with two runs of their own after loading the bases with one out.
But the Seahawks made their move in the seventh and eighth innings, in large part behind the efforts of speedy center fielder Noah Bridges. In the seventh, Bridges singled, stole second, advanced to third on a throwing error, and scored on a sacrifice fly. In the eighth, he singled home Cole Weiss and Matt Suggs to give UNCW a 10–9 lead, their first of the day.
While all of this was happening, the Northeastern offense was fizzling. In the sixth, UNCW had brought Roupp, their ace starter and the CAA Pitcher of the Year, out of the pen on two days' rest, and it was immediately clear why they did. Here's the play-by-play:
L. Roupp to p for G. Herring
Fair struck out swinging.
Beaudet walked.
Smith grounded out to p, SAC.
Costello struck out swinging.
Viera struck out swinging.
Dupere struck out swinging.
Holzwasser struck out swinging.
Crossen struck out swinging.
"Roupp had us in a spin cycle out there," Glavine said. "We just couldn't stop it, and he sped us up again. I saw it happen, we all saw it happen and there was nothing we could do about it."
So when Malgeri went down 0-2 to Roupp to lead off the ninth, he seemed destined to be another strikeout victim. But if it wasn't apparent before, Malgeri was playing on another level.
"He's tournament MVP for a reason. He just was unbelievable," Glavine said. "In the biggest moment of the game, the biggest moment of the year, he did it."
"I was just trying to get a good pitch to hit and slow the game down. I was just playing the same game I always do, since I was a little kid, and it just happened," Malgeri said. "I didn't think it was out at first. I was just trying to get to second and get a run across."
"It's gotta be the top," he added when asked where the moment ranked in his baseball life. "I can't think of a better moment, honestly, not even close."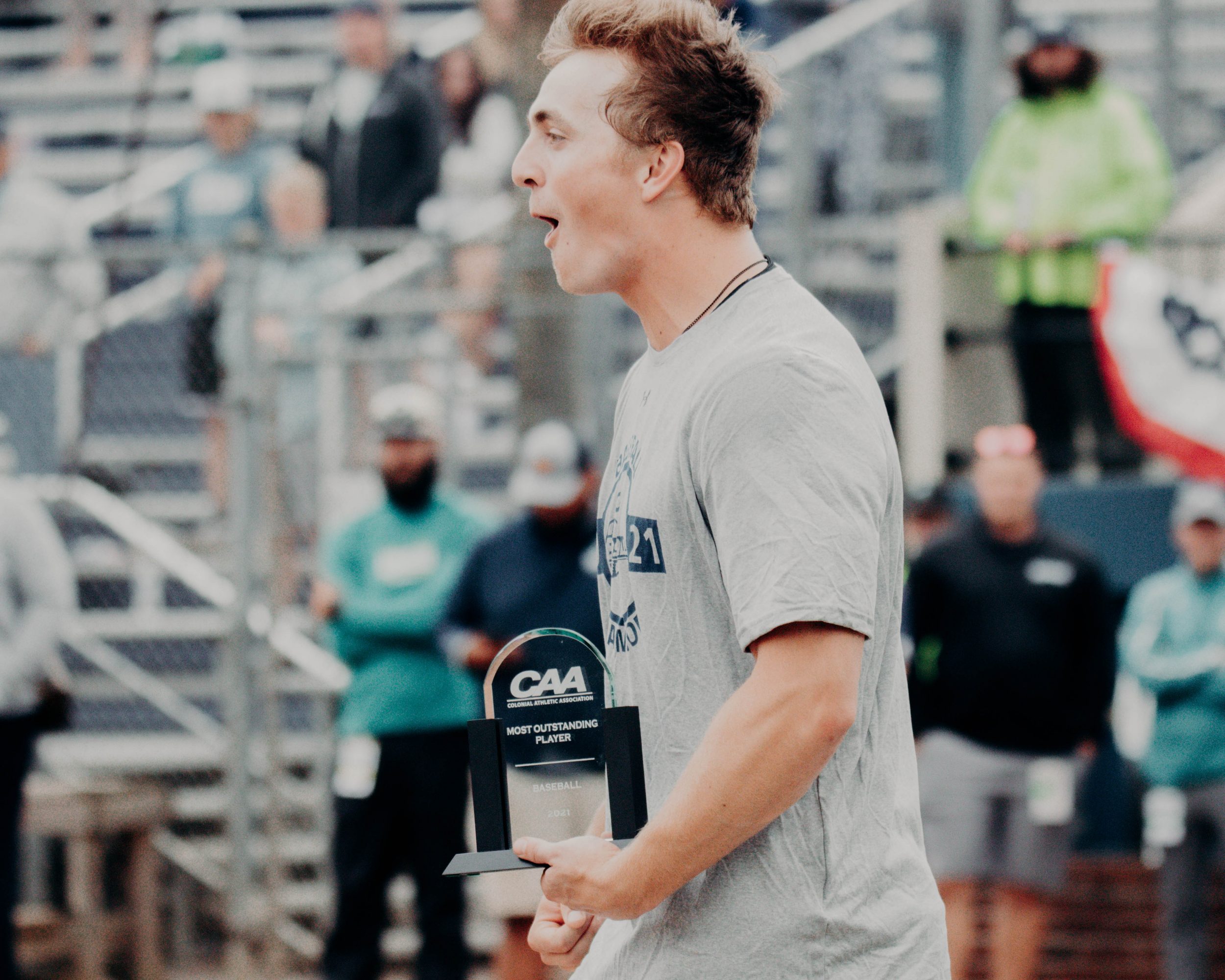 It would have been understandable if the home run had rattled Roupp, but he seemed to barely realize that it even happened. He straddled the rubber, resumed his breakneck pace, and struck out the next three hitters to send the game to the tenth.
Brian Rodriguez was waiting for the Seahawks in the top half and, just as he had in the ninth, smoothly retired the side.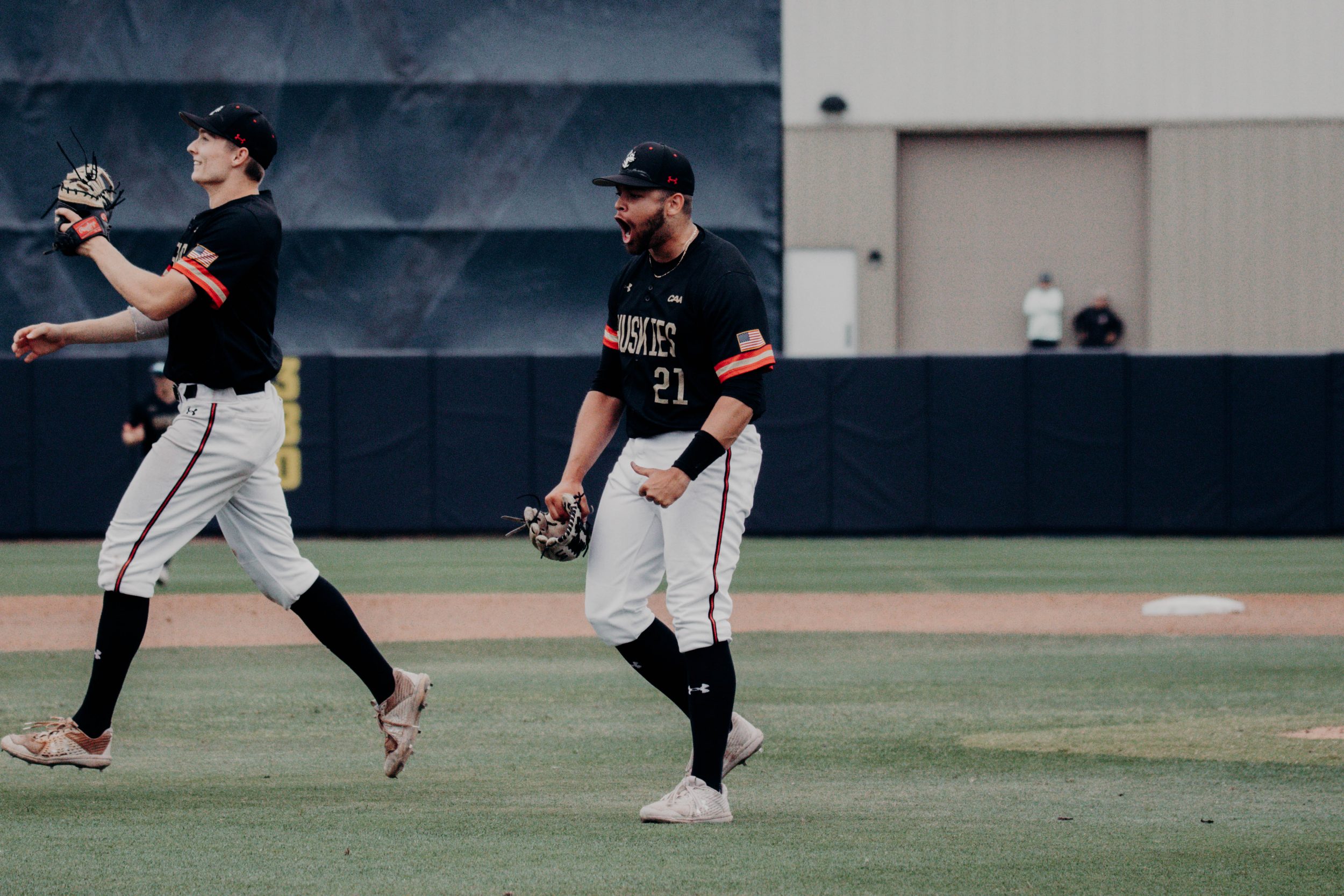 "Brian Rodriguez is a salt of the earth kid, one of the best kids I've ever coached," Glavine said. "Couldn't be happier for him. I wanted to save him for the whole game. We fired our bullet early with Cam, we saved Brian for the end, and we knew we would have all those other guys in between. We were just hoping they could give us everything they had because they were on empty. They fought, they battled, but we don't win that game without Brian Rodriguez."
And thus the table was set for Max Viera.
"His curveball was working, his fastball was working, and he was spotting up, so I was just looking for a fastball I could hit," Viera said. "I just go blank [when I hit it]. I think it's a flyout, I'm rounding first base, see it's gone, and I feel like I'm in a dream."
"This is the number one moment," Viera said with a three-mile-wide smile plastered across his face. "I can barely talk."
Glavine added that despite the euphoria, despite the unprecedented achievement, the team isn't done.
"Let's do something else we haven't done before and that's get into an [NCAA] regional and actually make some noise," he said. "I believe this team can do it."