Story by Jordan Walsh
Photos by Kayla Shiao
BOSTON — Hours before the Super Bowl, the Northeastern women's basketball team (12-10) struggled with a different kind of two-point conversion as they fell to the Drexel Dragons (19-3) Sunday afternoon at the Cabot Center by a score of 61-46.
The Huskies shot better from beyond the three-point arc (33%) than inside of it (29%), generating good looks close to the basket but simply not getting the shots to fall.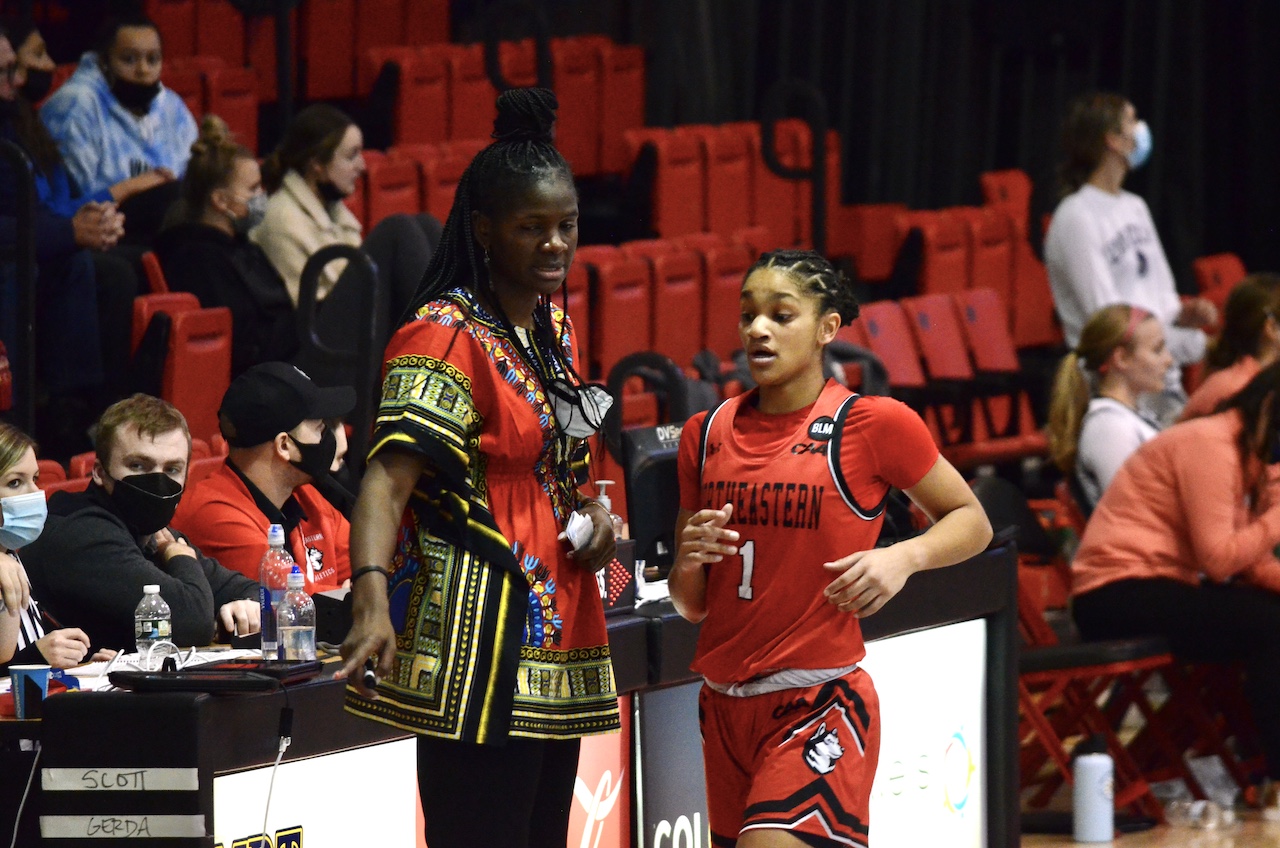 In the first half, Northeastern was solid on the defensive end, something Huskies head coach Bridgette Mitchell said would be a priority after Friday night's close loss to Delaware. Northeastern held the Dragons to 30% shooting from the field in the first half, and gave up just four field goals in the second quarter on 15 Drexel attempts. The only problem for the Huskies in that quarter was that they scored just two points themselves, albeit off a crafty mid-range shot from freshman guard Claudia Soriano.
Another issue in the second frame for Northeastern was their inability to clean the glass. Drexel sophomore forward Jasmine Valentine nabbed a career-high 13 rebounds in the game, including five offensive boards in the second quarter alone.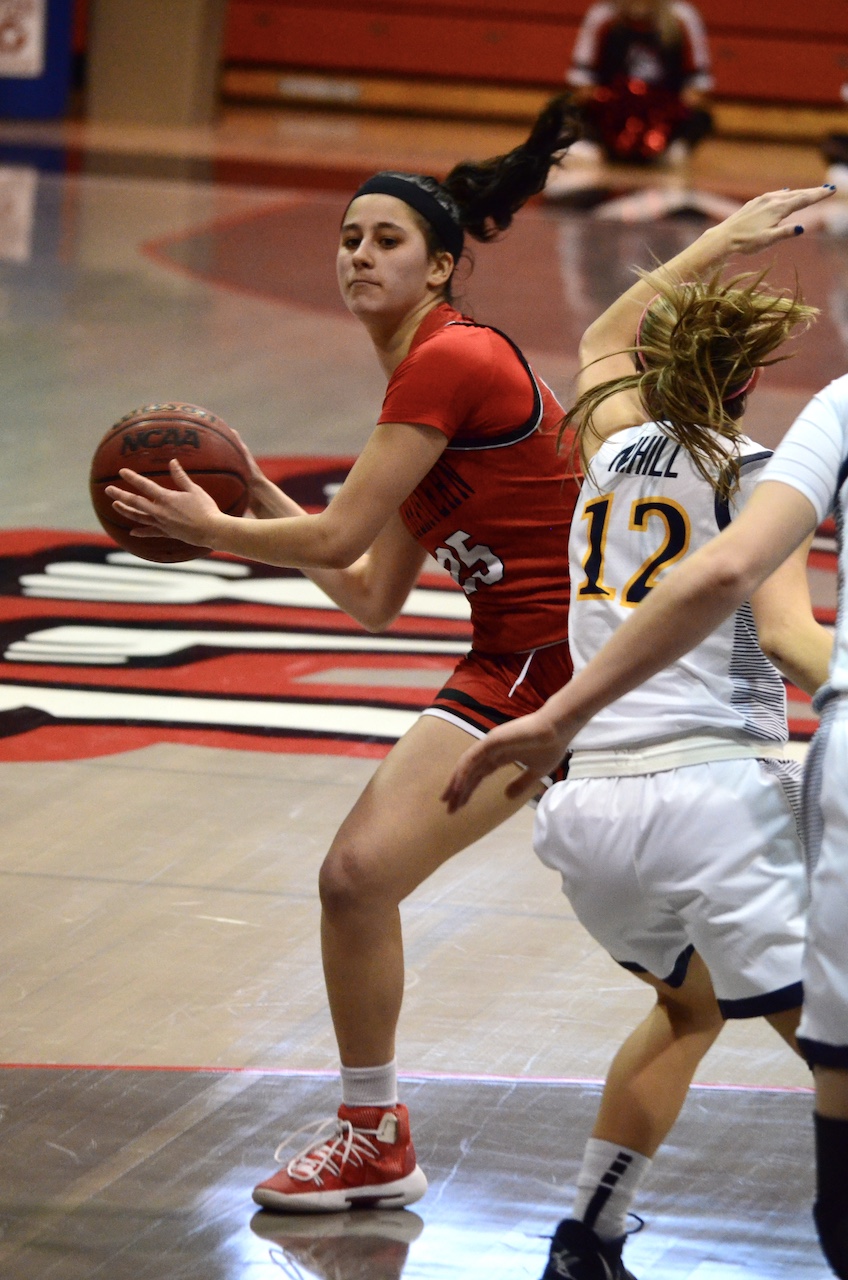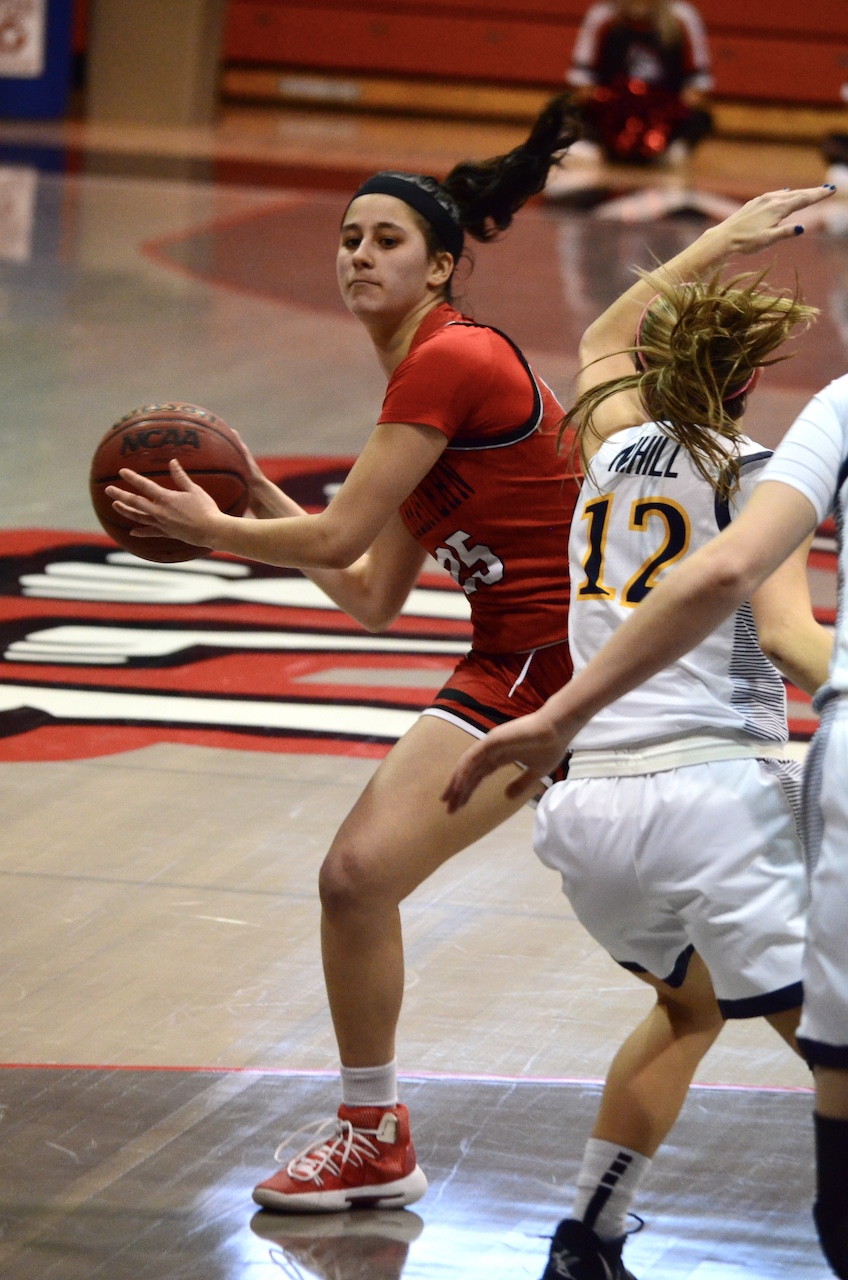 When asked postgame about what her team could do better on the defensive glass, Mitchell simply said "box out."
Her blunt response highlighted the lack of intensity and aggression the Huskies played with in certain parts of the contest. The Huskies usually rely on sophomore guard Donna Ntambue to provide hustle and energy, but she finished the game with just three field goal attempts and three rebounds, both season lows, not including last Sunday's tilt at Hofstra, where she only played five minutes total.
Northeastern led by as many as eight points late in the first quarter, but Drexel finished the half on an 18-2 extended run, to lead 25-17 going into half time. If history was any indication, the Huskies would be in for quite the challenge in trying to come back from their deficit. Entering Sunday's contest, Drexel was 15-0 on the season when holding the lead at the half, and had not blown a halftime lead since December 2019.
Ntambue netted a driving layup to score the first points of the second half, but there was not much more action on the offensive end for the Huskies in the third quarter, as they were outscored 17-9.
Facing a 16-point deficit with just ten minutes remaining in regulation, freshman guard Camille Clement sparked the Huskies offense in the fourth, with two three-pointers less than a minute apart.
Mitchell recognized the three-point abilities of Clement, who took all of her attempts in the second half and went 2-for-5 in the game.
"The moments that she was in we were playing a lot of zone, when we went to man-to-man [we] had to get some substitutions in there," Mitchell said. "When we were playing zone [we] wanted to look to get some three-point shots. Everyone knows Camille's a shooter and so we wanted to look at an opportunity to get those. Hit some, didn't hit some."
Senior guard Katie May would end up leading Northeastern in scoring, largely due to her 10-point performance in the fourth quarter.
The only Husky other than May to score in double figures was senior guard Kendall Currence, who had 10 points.
Mitchell identified this game as another instance in which her team was largely carried by a single player.
"[I] addressed that with the team in the locker room," Mitchell said. "Katie led us today, and who's going to follow suit? We experienced similar experiences when we had Kendall leading us [at Hofstra]. Kendall's leading us, so who's going to follow suit? We have to have people at the same time following suit. If she's being aggressive, I'm going to feed off of her energy on the offensive end. Defensively we were fine. It's just, today wasn't our day on the offensive end. So we're going to go back to the drawing board and make sure we're getting our shots up, and continue to grow and know what we're looking for offensively."
The Huskies will next take to the court Friday night at William & Mary.