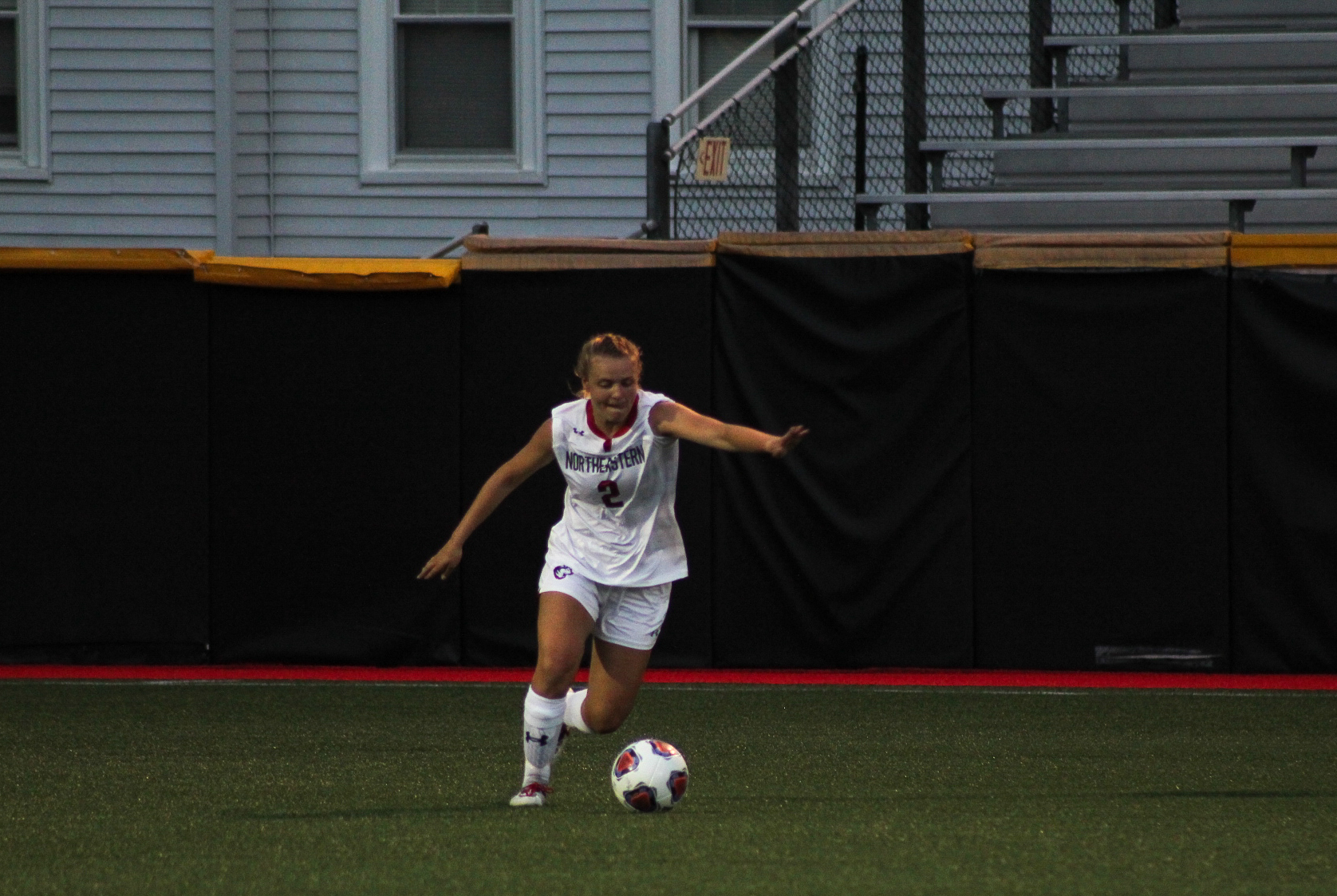 The Northeastern Huskies women's soccer team opened their match against the Rhode Island Rams on Thursday afternoon looking hungry for a win. Throughout the course of the game however, the tides began to turn, and the Huskies began taking the heat, narrowly holding on to end the game in a 0-0 draw. 
Freshman forward Vivian Akyirem led the charge early for Northeastern, firing off two shots in the first seven minutes and badgering the opposing backline incessantly.
Akyirem made the first start of her career after coming off the bench in the first two games of the season. Last time out, Akyirem scored the lone goal for the Huskies in their loss to Boston College, and while she didn't find the back of the net in this one, head coach Ashley Phillips is confident in her abilities to impact the game.
"The kid is special," Phillips said. "She's really creative, quick off the dribble, and we're just trying to get her acclimated to the college game both physically and sometimes just in her speed of play. She was fantastic creating chances. Our goals are going to come, and there's no question Vivian is gonna score a lot of goals for us."
Other standouts in the first for the Huskies were junior midfielder Jessie Hunt, the backline of sophomores Katherine Marchesseault and Natalie Olsen, senior Jane Kaull, and graduate student Sydney Fisher.
That line held their positions well for Northeastern, allowing just three shots in the first 35 minutes of action, giving time for Hunt to play the ball up to forwards like Akyirem and sophomore Megan Putvinski.
However, as the second half went on the Rams surged back. Over the final 45 minutes URI had 13 shots and seven corner kicks compared to just three and one for the Huskies.
That second half is when graduate transfer goalkeeper Holland Stam came to play, grabbing five of her seven saves and closing out her second shutout of the year.
"I think every game Holland is feeling more comfortable with the group," Phillips said. "She's a great shot-stopper, she really cuts down angles well, and she's huge off her line. She's been really dependable, and it's fun to watch her get to know the team and grow into more of a leadership role."
Next up, the Huskies have a road matchup with Harvard on Monday at 3 p.m. WRBB will have both written and live coverage of that game, with Peyton Doyle on the call. You can listen live at wrbbsports.com/listen-live.