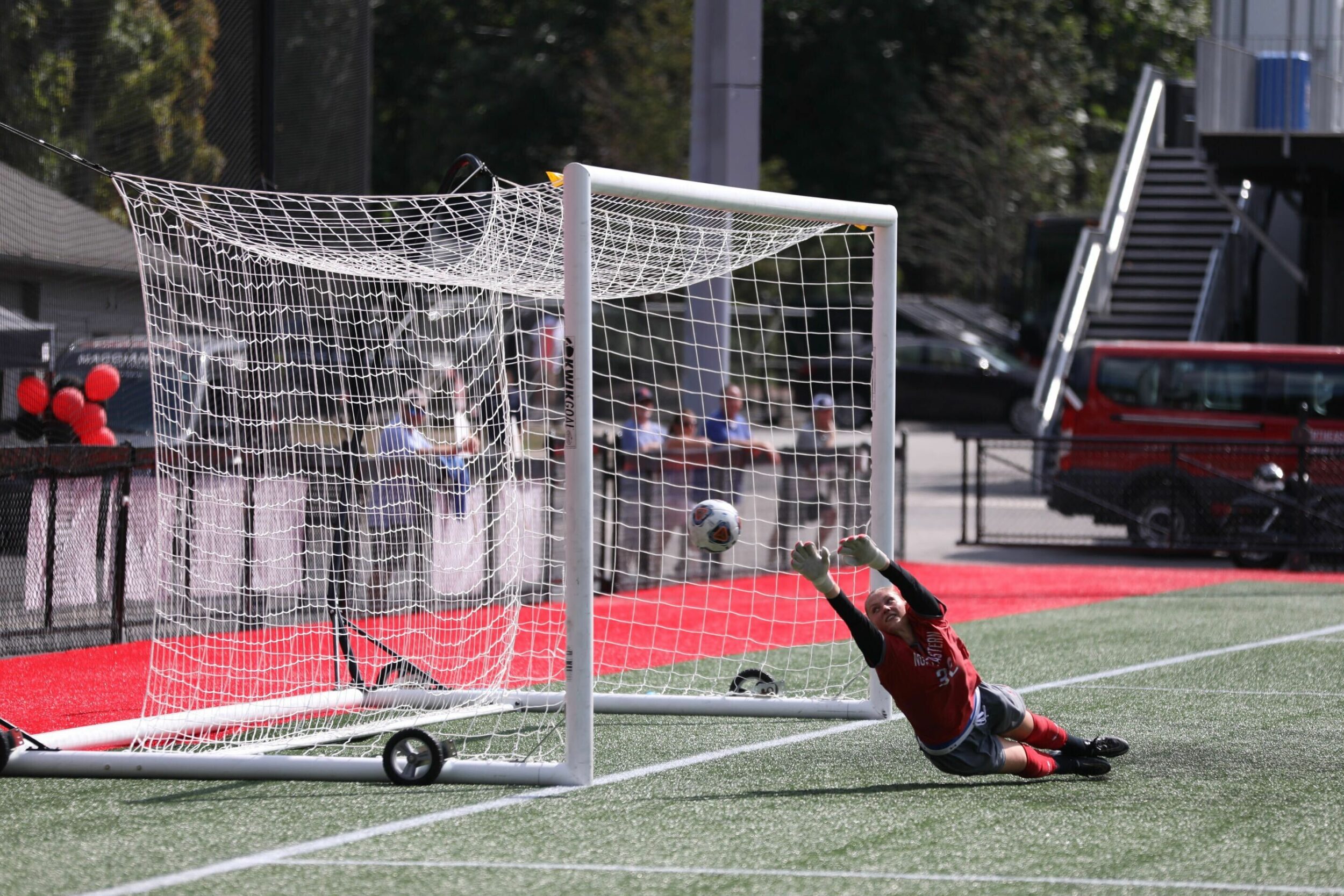 Senior Day fell early this year for Northeastern, as they took on UConn in a Sunday afternoon non-conference matchup. While six Husky seniors were celebrated before the game, it was two newcomers who led the way for Northeastern in their 1-0 victory.
Northeastern's brightest star was graduate goalkeeper Holland Stam, who has had a mixed start to her Husky career. After shutting out Boston University in the opener, Stam allowed four goals to Boston College. In her next match, she shutout Rhode Island but again failed to put together two great back-to-back games, giving up three goals in a loss to Harvard Aug. 29.
After the match with the Crimson, Stam put together a stellar performance against New Hampshire, one of the top teams in New England. The keeper stopped five second-half shots to secure a clean sheet and a victory for her team.
Sunday afternoon's matchup with UConn was no easier for Stam as she looked to put together the first consecutive shutouts of her career and the first winning streak of the season for Northeastern.
Stam came through for her squad, handling all nine shots against her and giving her team the chance to come away with a victory.
"Credit to our backline and Holland, they came up big when we needed them, and that's what championship teams need," head coach Ashley Phillips said after the win. "I'm super pumped. [Stam] has been excellent for us."
For the majority of the game, Stam's teammates were not providing her with much offensive support, similar to their showing against UNH. The Huskies fired off five shots with just two on target against the Wildcats. On Sunday, against their opposing Huskies, they took just three shots, with two on goal.
In the end, however, Stam's superb stoppages gave Northeastern the chance it needed to win the game. In the 87th minute, freshman forward Ava Nace scored her second goal of the season off a free-kick to give Northeastern a one-goal lead in the game's closing minutes.
Phillips said she was proud of the effort from the team today.
"To keep [UConn] off the scoreboard is a feat of its own and to capitalize late in the game," Phillips said. "I couldn't be more proud of this group. They put a lot of pieces together at UNH, and they put more together today. The girls are hungry and they're competing for each other everyday."
The next game for Northeastern will be on Thursday against Fairfield University, in Connecticut. WRBB Sports will have written coverage of the match available following the match.