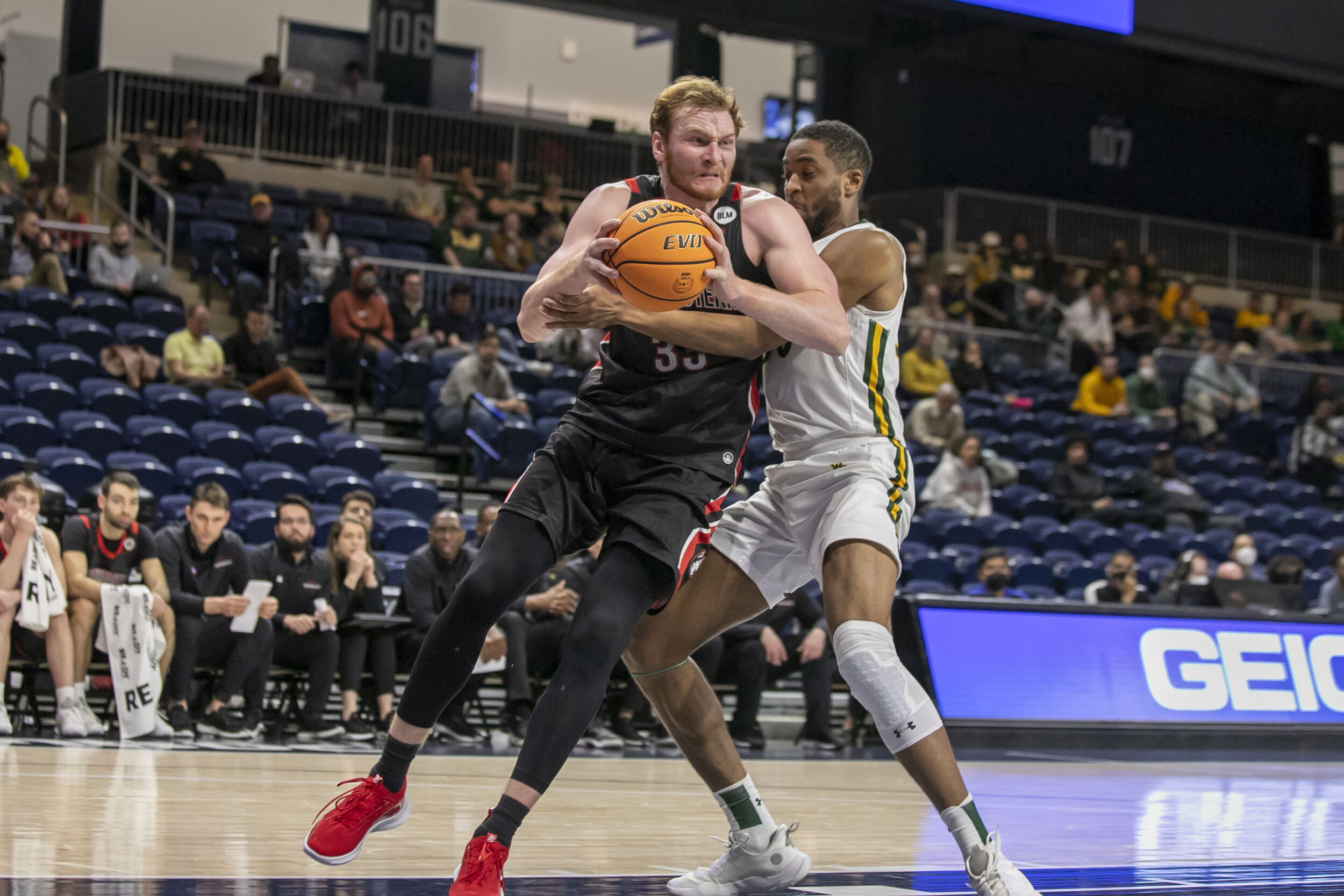 While many of his mid-major counterparts looked to capitalize on their 2022 success by transferring up this offseason, redshirt senior Chris Doherty elected to stay with Northeastern men's basketball team after finishing last season as the squad's second-leading scorer, in addition to leading the team in rebounds, blocks, and field goal percentage.
After his monster redshirt junior season, Northeastern head coach Bill Coen knows just how important Doherty's return is as the team's starting center this year.
"He's undersized in terms of height, but he's got a huge heart," Coen said. "When the ball goes up on the backboard, he goes and gets it. That's his physical and mental toughness. He gives us a chance night in and night out when he rebounds the ball and scores tough baskets in and around the rim."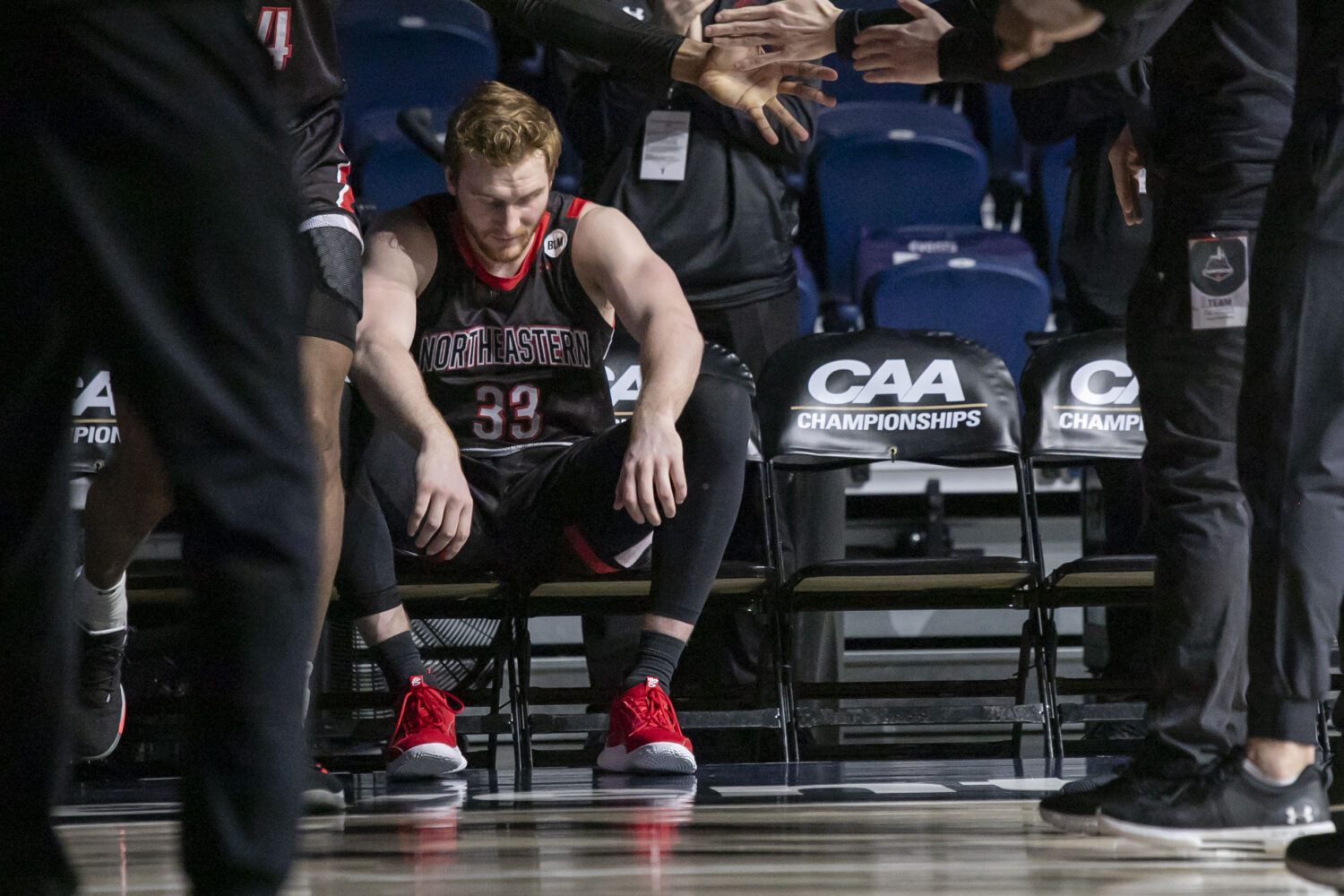 For this upcoming season, Doherty was named an All-CAA preseason honorable mention. This year, Doherty and the Huskies as a whole are looking forward to making up for a rather disappointing 2022 season where they finished last in the conference.
"How last year ended was not what any of us wanted," Doherty said. "I just wanted to come back and compete and get back to the Northeastern basketball standard."
It's been quite the long path for Doherty to get to his place of prominence in the CAA, however. The forward from Marlborough, a suburb just 40 minutes outside of Boston, received offers from programs like Rutgers and chose to play for Notre Dame out of high school as a three star recruit. His senior high school season for the Panthers, Doherty earned his third All-State selection and put up 20 points, 12 rebounds, and nearly five blocks per game.
From Marlborough, Doherty took the 870 mile trip West to South Bend. Over his first two years for the Irish, he played in 17 games, and was granted a redshirt for his sophomore year in 2019-20.
Following a season collapsed by COVID-19 and just 56 minutes of floor time in his first two years, Doherty decided to come back home and play for a program that was just a 40 minute drive away from his high school court.
Doherty's first year with the Huskies did not get off to the start he may have wanted. His minutes jumped as he moved down conferences, but his year was hampered by injuries and the pandemic. He started just two of the 12 games he appeared in.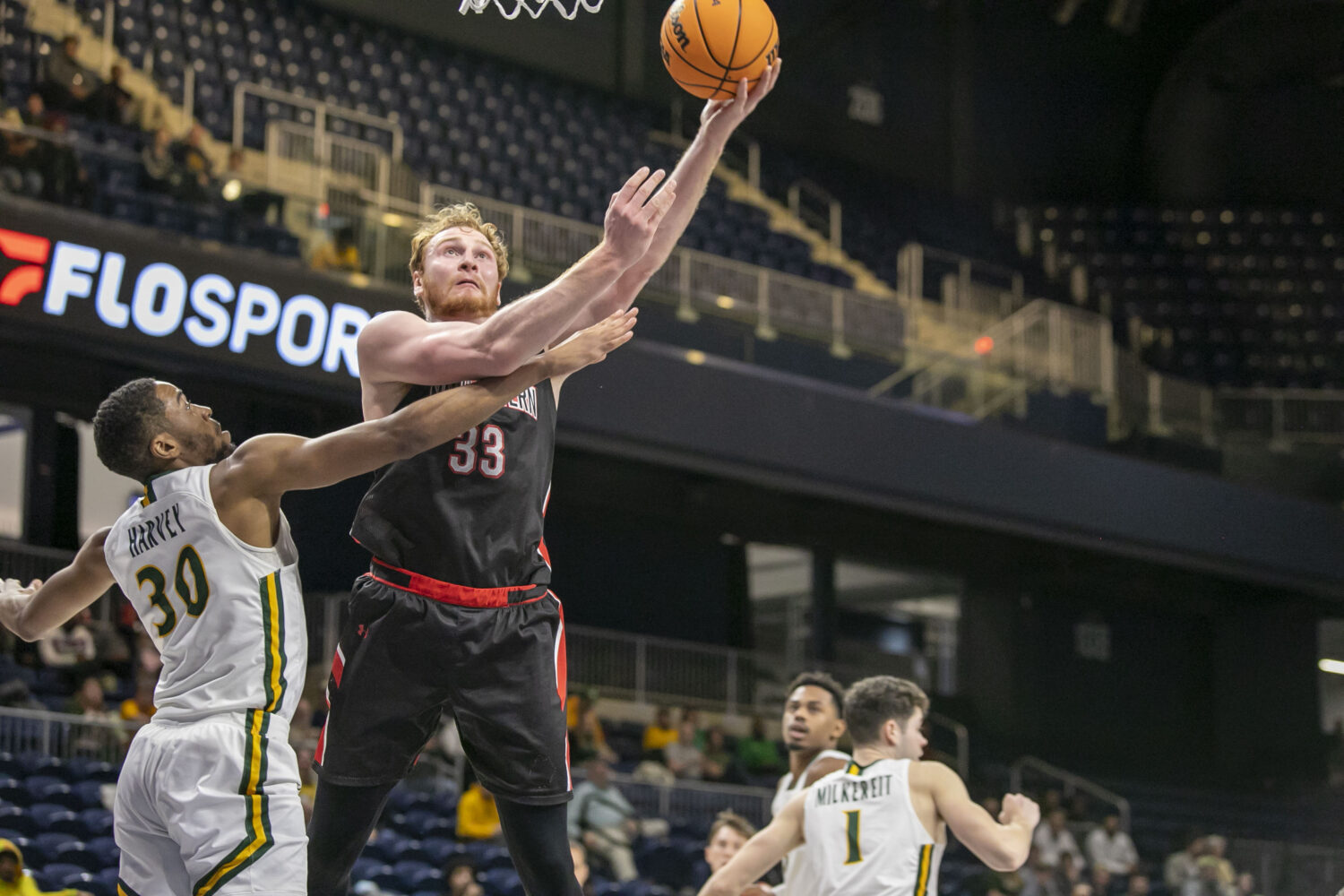 He showed short bursts of his potential when replacing starting center Greg Eboigbodin from the bench. He had a pair of eight point performances in non-conference play and saw 20 minutes against Georgia before missing four straight games for the Huskies.
On Jan. 16, during a trip down to Charleston, Doherty showed exactly why he was so highly rated out of high school. In 17 minutes off the bench, he had 11 points and nine rebounds, using his brute force to get to the free throw line 14 times, a place he would make his home for most of the next season.
Coen highlighted Doherty's performance in their victory over the Cougars in a postgame press conference.
"I thought Chris Doherty was the difference maker, especially on the offensive glass," Coen said. "He got us into the bonus really quickly through his effort and activity on the glass."
Over the last five games of the season, Doherty continued to bring a ferocity in the paint. He scored more than nine points twice, grabbed double-digit rebounds twice and swatted at least two shots in a game twice, finding a spot in the starting lineup in the CAA tournament.
Last season Doherty continued right where he left off, scoring 14 points, gathering eight rebounds, and dishing out three assists as a member of the starting lineup. The center started 30 of the Huskies' 31 games last season, putting up six double doubles, scoring in double digits 19 times, and blocking multiple shots in seven games.
Doherty laid waste to other CAA big men, but foul trouble kept him from reaching his fullest potential and often hurt his squad. He had at least four fouls 13 times, 11 of those games were Northeastern losses.
In the penultimate game of the season, Doherty stepped up against William & Mary scoring a career high 26 points and helping the Huskies force overtime and advance in the CAA tournament.
"[Chris] is a big part of what we do," Coen said. "He not only can generate offense for himself, but he commands extra attention where he gets other guys open and is able to create some easy shots. He came back with an unbelievable effort in the second half and overtime and really willed us to victory."
This year, Doherty is just as ready as ever and is looking forward to implementing some new additions to his game and help his team make a mark on the CAA this year.
"I'm definitely working on my perimeter game, getting that 15-20 foot jump shot more consistent," Doherty said. "My coaches want me to be more aggressive, that's something I need to work on for this team to take strides."