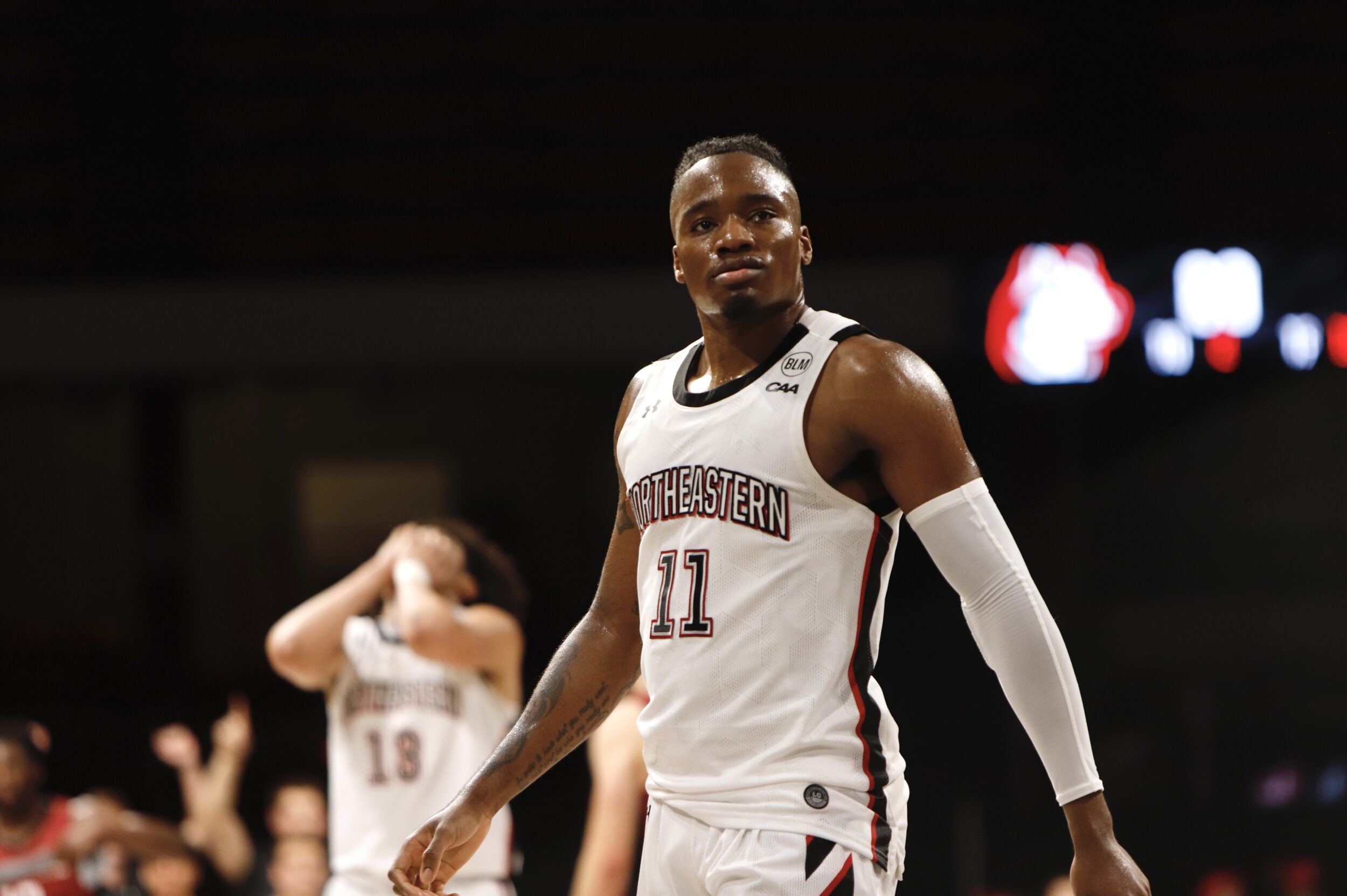 BOSTON — There were very few moments of excitement for Northeastern in their 76-55 loss to Drexel at historic Matthews Arena on Saturday afternoon.
The 21-point loss is the Huskies' second-worst home loss since 2011, with the worst one coming last season to Hofstra, when the Pride earned a 72-50 victory in Boston.
The Huskies led 12-10 seven minutes into the game, scoring early from tough midrange jumpers, but then the press came. Drexel brought full-court pressure and went on an 18-2 run that immediately took the life out of the Huskies and set the tone for the rest of the afternoon.
"[The Dragons are] a physical team," said Northeastern head coach Bill Coen. "They're a defensive minded team. They played us physically, and we didn't handle it well."
All eyes were on the matchup in the paint between Northeastern redshirt senior center Chris Doherty and Dragons junior forward Amari Williams, the reigning CAA Defensive Player of the Year, but Drexel backup center Garfield Turner, a sophomore, made the biggest play of the game when he drew two fouls on one altercation with Chris Doherty.
The two were tangled up and Doherty appeared to push Turner, which handed the Huskies' second-leading scorer two fouls in the first five minutes. When Turner drew another foul on Doherty in the first half, Doherty had to exit and the presence of the Marlborough, Massachusetts native was sorely missed.
"Chris was such a big part of what we do, especially when they have a dominant big man like Amari Williams," Coen said. "We needed him available and that just started things on a slippery slope right there."
Drexel was buoyed by their big day from long-range as well, and a Huskies press that gave up open looks proved to be porous as the Dragons shot 7-of-12 from deep in the first half, giving them a 44-28 lead at the break.
"We tried to speed the game up a little bit," Coen said. "That didn't work either. They got some quick threes off the press."
No one player dominated for the Dragons, it was a true team effort. Williams and Turner led the scoring with 12 points apiece and combined for 11 rebounds, and junior guard Lamar Oden, Jr. and freshman guard Justin Moore each had 10 points.
For Northeastern, freshman guard Masai Troutman led the way with 12 points, but it was on 2-of-8 shooting. Junior forward Jahmyl Telfort had 10, but also shot just 2-of-8 from the field.
If there was a bright spot for the Huskies, it came in the last 10 minutes of the contest, as Coen employed a lineup of five freshmen, giving the newcomers some CAA experience. Freshman big Collin Metcalf went up against Williams and handled it somewhat well, but he didn't score and picked up two fouls in 10 minutes of play.
"It's a talented freshman class, but they need time and they need seasoning," Coen said. "It was better suited to get those guys some game time and some positives."
The Huskies will return to action on their home floor in two days, when they take on CAA foe Delaware. Justin Diament and Jordan Walsh will be on the call for WRBB Sports beginning just before 6 p.m.