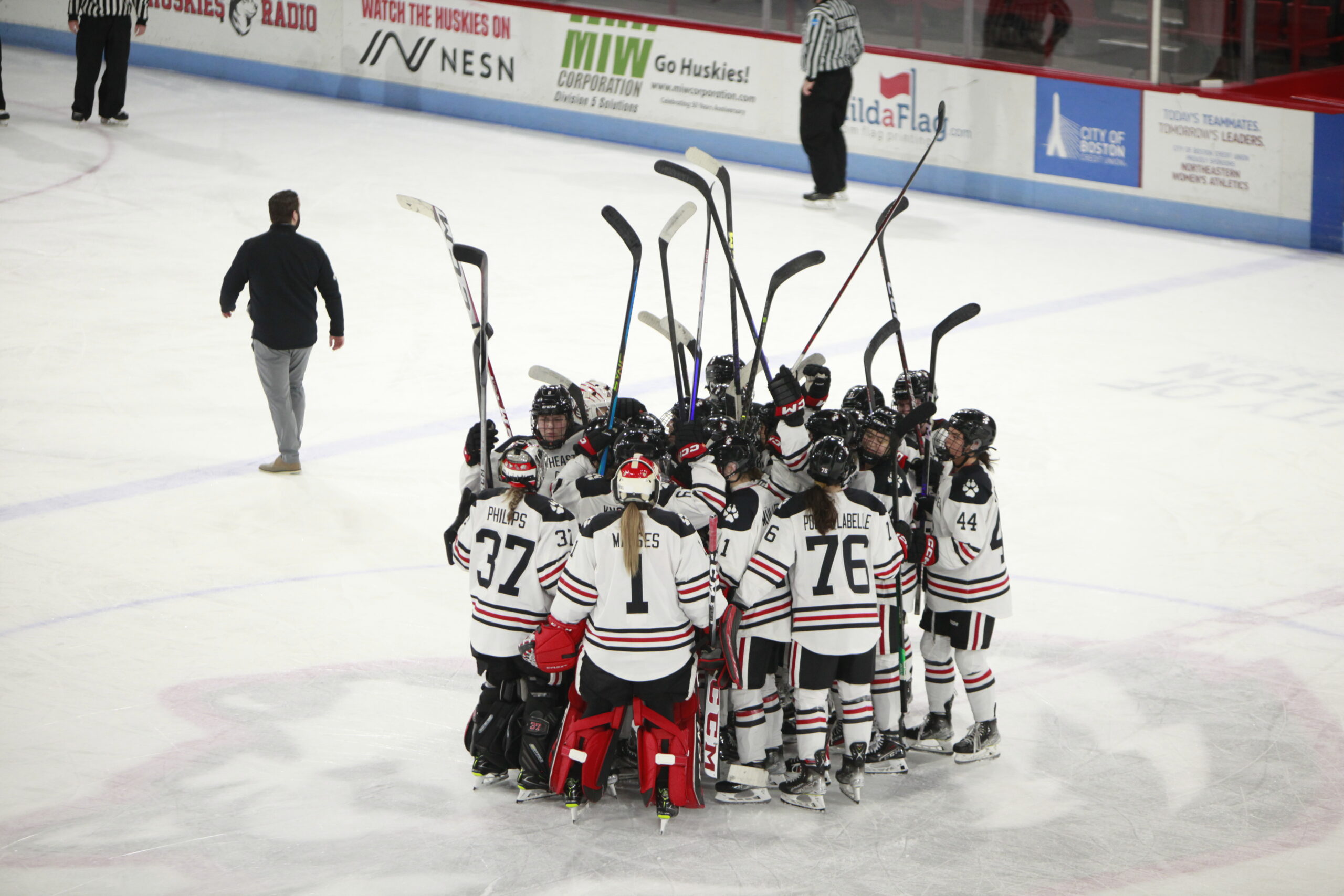 Welcome to the 2023 women's hockey offseason live tracker! With Northeastern's 669 career point top line departing, and some other key depth pieces, the future of Northeastern's dynasty is uncertain. WRBB Sports will be looking into transfer portal movement, news, and future careers throughout the offseason. 
April 5: Kate Holmes to play graduate year at Syracuse
Forward Kate Holmes will be spending her additional year of eligibility to Syracuse, the school announced on Wednesday. She had 10 goals and 12 assists at Northeastern, with a goal and an assist in 26 games her senior season.
Syracuse went 10-24-2 overall last season, a downturn from its 15-11-6 season in 2021-22 that ended with an automatic bid to the NCAA tournament. Syracuse placed third in the regular season CHA standings this past season, going 6-9-1, behind Penn State and Mercyhurst.
Holmes joins other Hockey East graduate transfers in forward Darci Johal and defender Kailey Langefels from Holy Cross.
March 18: Kate Holmes and Alexa Matses search for graduate year in portal
Seniors Kate Holmes and Alexa Matses are in the transfer portal, according to Gopher Puck Live.
Holmes, a forward, put up 10 goals and 12 assists as a Husky, with a goal and an assist coming this past season. She was injured for the first month of her senior year, but has played 122 career games as a mainstay bottom-six center. Holmes is from Norfolk, and previously attended Williston Northampton School in western Massachusetts. While she didn't get much time at Northeastern, to any school she brings the experience of playing in three Frozen Fours.
Matses spent most of her career as Northeastern's third-string goalie behind Aerin Frankel and Gwyneth Philips. She played a little more than 10 minutes this past season, giving up one goal in the Huskies' 10-1 win over LIU at the beginning of the year and shutting the door on Boston University in the final 3:27 of her Senior Game. She made her first career appearance against Holy Cross as a junior in the final nine minutes of a Frankel start, and had a career high eight saves in nearly five minutes against Maine later that season. If Matses finds another school, she'll likely be searching for her first career start. — Kayla Shiao