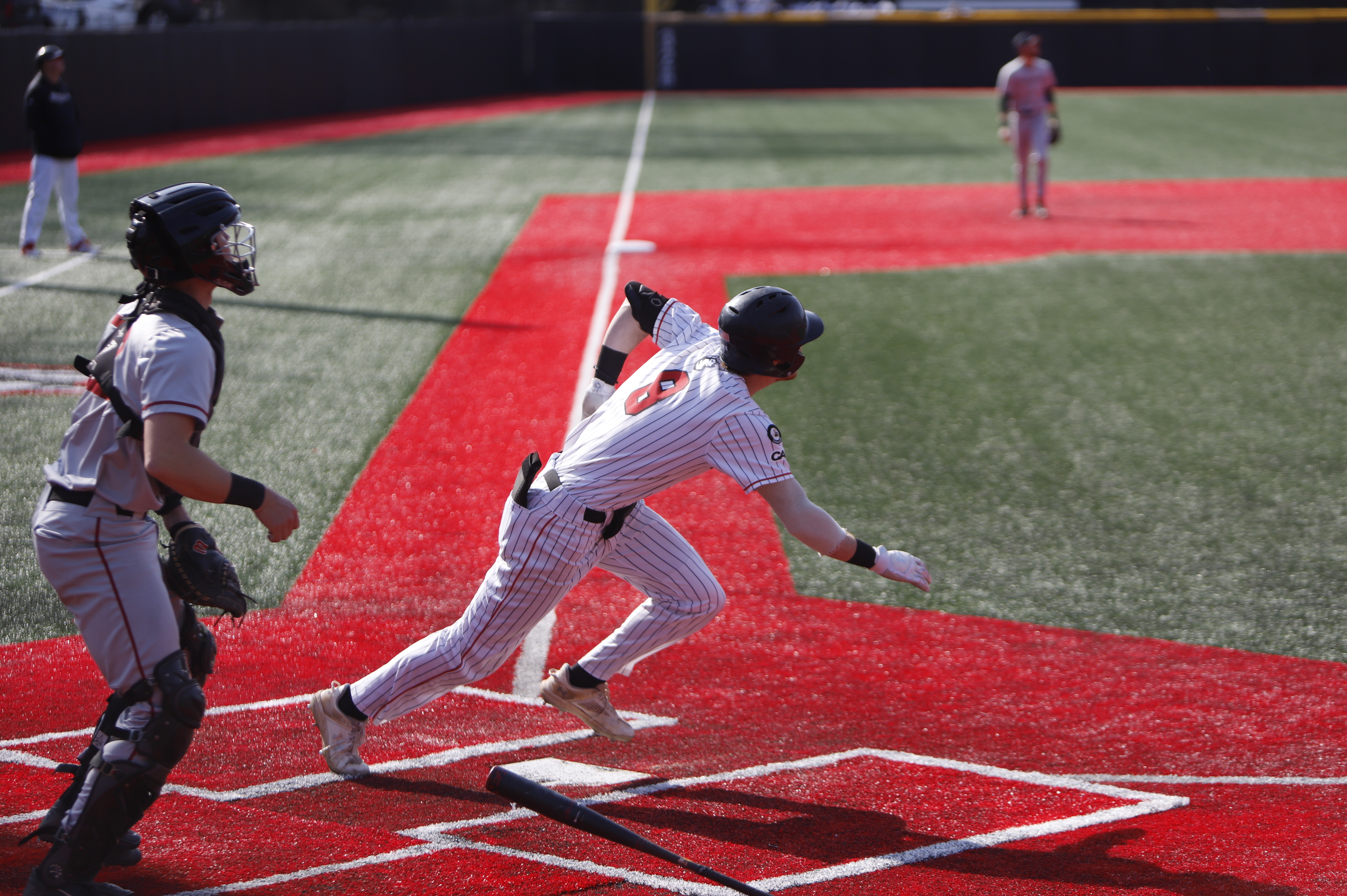 BROOKLINE — Coming off of a heartbreaking defeat against Harvard in the Baseball Beanpot, the Northeastern baseball team needed to bounce back in quick fashion. Luckily, they had the chance less than 24 hours later against Stonehill. The Huskies entered Wednesday's game at the Friedman Diamond with an impressive 22-5 record, compared to the measly 3-19 Skyhawks. It was an excellent opportunity to set things straight, and Northeastern did just that with a dominant 10-0 win.
Freshman Aiven Cabral started the game off for the Huskies, and made quick work of the Skyhawks through the first inning. He struck out one batter in his only inning of work.
Northeastern immediately got to work on offense, as freshman Cam Maldonado smoked a triple to the deepest part of the ballpark to score graduate student Tyler MacGregor and give the Huskies a quick 1-0 lead.
Junior Will Jones stepped in to relieve Cabral in the top of the second, and was dominant from the outset. He pitched three innings, struck out seven and allowed no hits from the Skyhawks offense.
"Just threw a lot of strikes, getting ahead of hitters was kind of the key there," said Jones after the game. "Throwing all three pitchers for strikes… whenever I was getting ahead I could rely on my curveball to finish it off, that was the key for me."
Jones received more run support in the fourth. MacGregor drilled an opposite field home run over the wall in left center, scoring redshirt senior Danny Crossen and freshman Sean McGee to increase the Northeastern lead to 4-0.
An inning later, the Huskies struck again. This time it was a sacrifice fly from Crossen that scored McGee and extended the Huskies' lead to 5-0. In the sixth inning, sophomore Mike Sirota knocked an infield single to score senior Alex Lane. Freshman Matt Brinker then stepped in as a pinch hitter for junior Jimmy Sullivan, and stroked an infield single to shortstop, scoring Maldonado. Sirota rounded out the scoring in the inning by touching home safely after a wild pitch, making it 8-0
Sophomore Jack Doyle earned an RBI after being hit by a pitch with the bases loaded, scoring Brinker. Sophomore Luke Masiuk also got in on the scoring, earning an RBI through a walk, scoring McGee. The Huskies pulled away to an insurmountable 10-0 lead.
The Northeastern pitching staff was excellent, allowing only three hits in the 10-0 win for the Huskies. Will Jones earned the winning decision, his first of the year. Freshman Ryan Griffin also made his debut for Northeastern, pitching a scoreless eighth inning.
The Northeastern Huskies will return to conference play with a three game series at home against the University of Delaware Blue Hens. WRBB will have coverage of all three games this coming weekend.