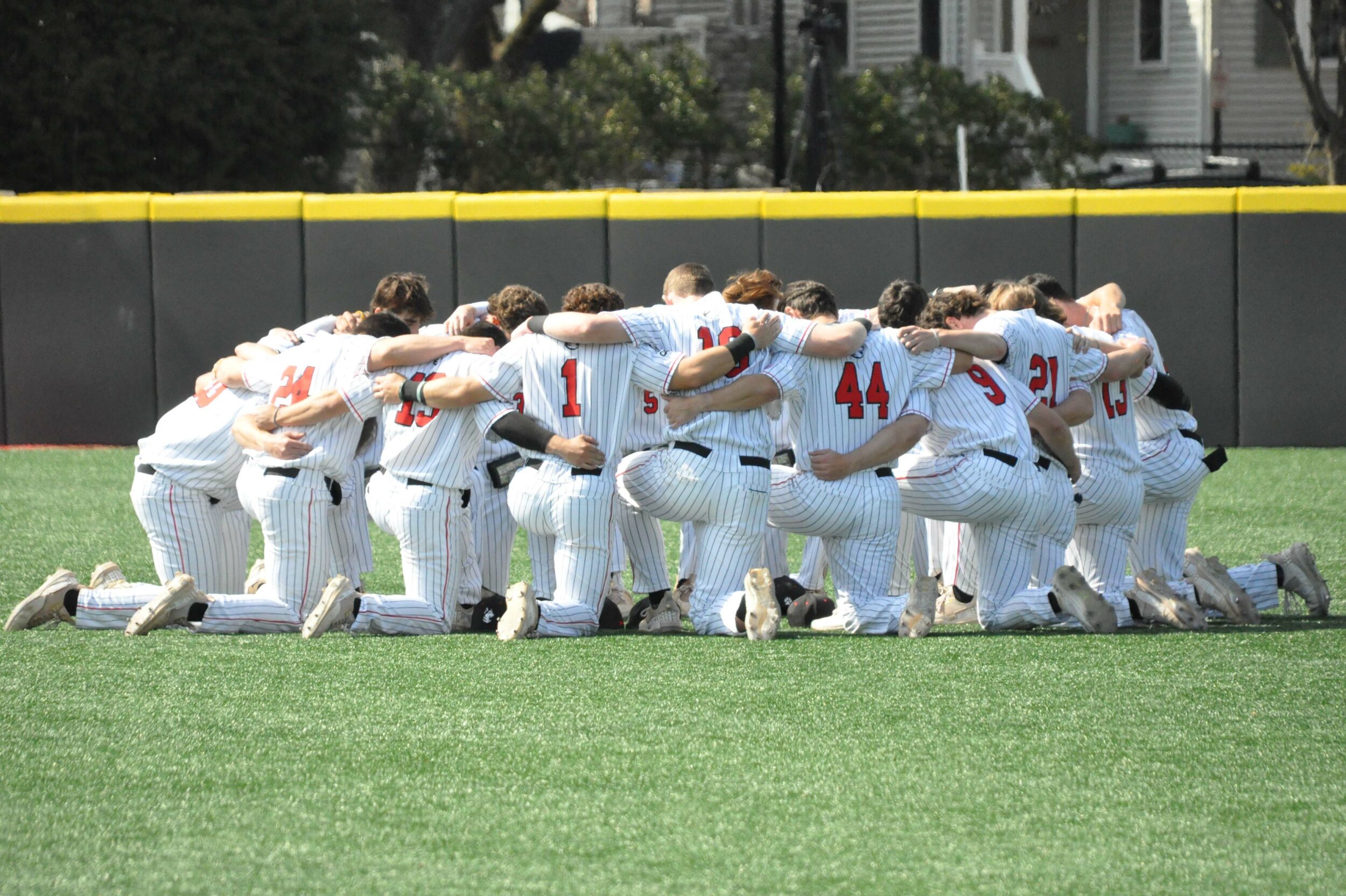 The 2023 NCAA baseball tournament field is set, and Northeastern has made their way back into the fold as an at-large bid following their CAA championship loss to UNCW on Sunday.
The Huskies will travel to Winston-Salem, North Carolina, to play in a stacked regional that includes host and No. 1 overall seed Wake Forest, Big Ten champion and No. 23 ranked Maryland, and the A10 champion George Mason.
Their first test will be against the Terrapins this Friday at 1 pm., whom they defeated 9-2 earlier this season. Maryland holds an 8-2 record since that loss and just swept through their conference tournament to earn the program's first Big Ten title in program history.
This season, Maryland has scored the third-most runs in the NCAA while hitting the second most home runs, and Big Ten Tournament Most Outstanding Player Nick Lorusso leads the NCAA with 99 RBI.
The Terps falter with their pitching staff, a unit that owns a 5.68 ERA and allowed 6.61 runs per game and 88 total home runs this season. Northeastern was able to capitalize on that weak pitching in their victory in early May, blasting four home runs and getting 10 hits.
However, Northeastern's unsuccessful run through the CAA tournament exposed some glaring problems with their pitching depth. The Huskies have just five legitimately reliable pitchers in Wyatt Scott, Aiven Cabral, Eric Yost, Jake Gigliotti, and Griffin Young.
Those five pitchers combined to throw 30.2 of a possible 45.2 innings during Northeastern's five games, allowing just three earned runs. Meanwhile, every other pitcher on the roster combined for 15 innings and allowed 15 earned runs. That's a 0.88 combined ERA for the top-five pitchers compared to a 9.00 ERA for everyone else.
The Huskies got no help from the weather in their conference tournament, as Yost only pitched four innings in his start against UNCW before the game was suspended due to rain. He had thrown only 54 pitches when the game was called, and Patrick Harrington gave up four runs in relief the next day.
Gigliotti opened with three scoreless innings against Maryland back on May 9, but it was Jordy Allard, Nick Davis, James Quinlivan, and Harrington who carried the rest of the load. They spun a combined 4.2 scoreless innings, allowing just one hit.
It will be the success of those bullpen arms that will determine if Northeastern will make it past the regionals. Pitching depth may not play as big a role in their opening matchup against the Terps, but it will become crucial as the tournament continues.
WRBB will provide a full tournament and matchup preview coming later this week.