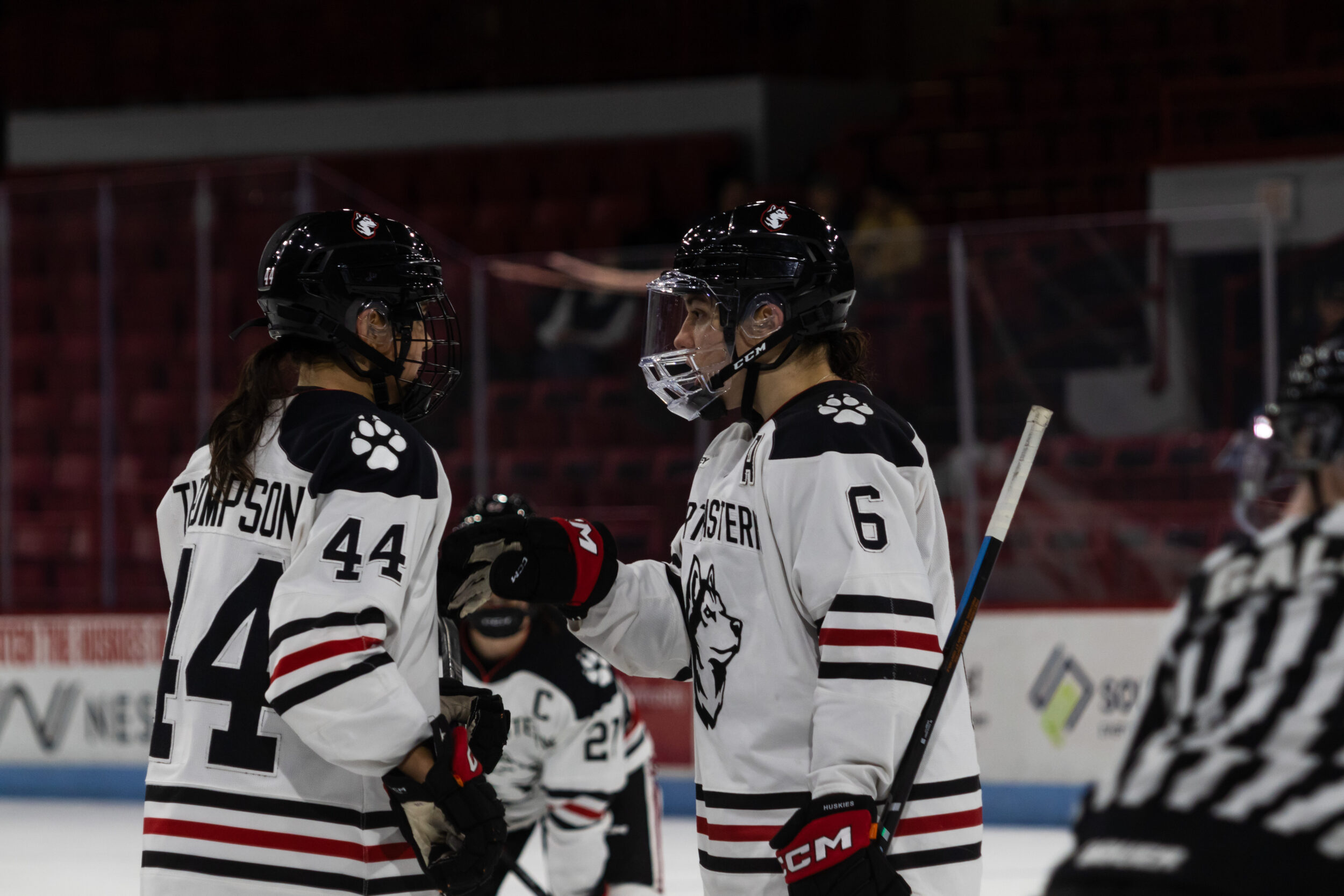 BOSTON — In their first game back from the Icebreaker Tournament, Northeastern hosted Holy Cross in what turned out to be an extremely tight matchup. Neither team could find the back of the net in the first 60 minutes of play, but the Crusaders ultimately broke the deadlock with a powerplay goal to win it 3:13 into overtime to secure a 1-0 victory.
"We haven't had a lot of adversity in the last five years," said Northeastern head coach Dave Flint after the game. "So you know, it's okay every once in a while to have some adversity and I'd rather have it now than in February."
That adversity started in the first period as Northeastern came out of the opening frame with a 21-to-4 shot advantage, but no goal to show for it. Despite that quantity of shots, it was more of the same in regard to the team's goal scoring of late — it was their third time being shutout in the last four games.
"You know, 1-0 loss to Merrimack, 1-0 loss here, 2-0 loss to St. Cloud, at some point, we gotta start scoring goals or it's gonna be a long season," Flint said. "We need some players to step up."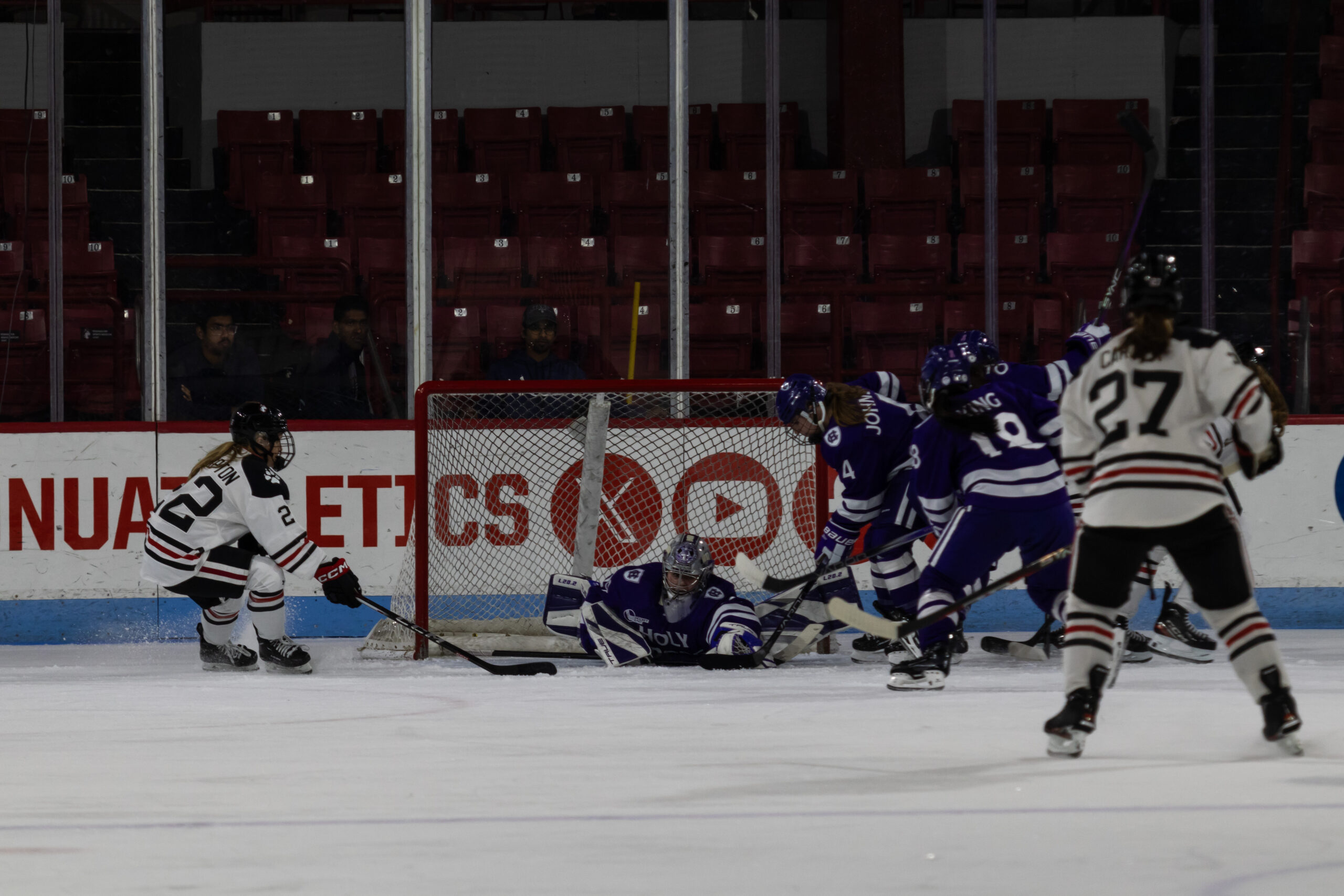 The first line of Taze Thompson, Katy Knoll, and Skylar Irving had multiple spurts of sustained zone time as they seemed to continue the momentum they formed in the Huskies 4-1 win over Sacred Heart last weekend.
Keeping up their pattern of frequent line adjusting this season, Flint experimented with different combinations on the powerplay tonight.
"[The] powerplay [is] still trying to find their way," Flint said. "We've been trying to change things up with personnel a little bit and try some different things. So that's continuing to be a work in progress for us."
Northeastern's second line came out of the intermission flying as they tried to find the game's first goal. Freshman center Allie Lalonde's speed was on full display as she sparked her line's offense.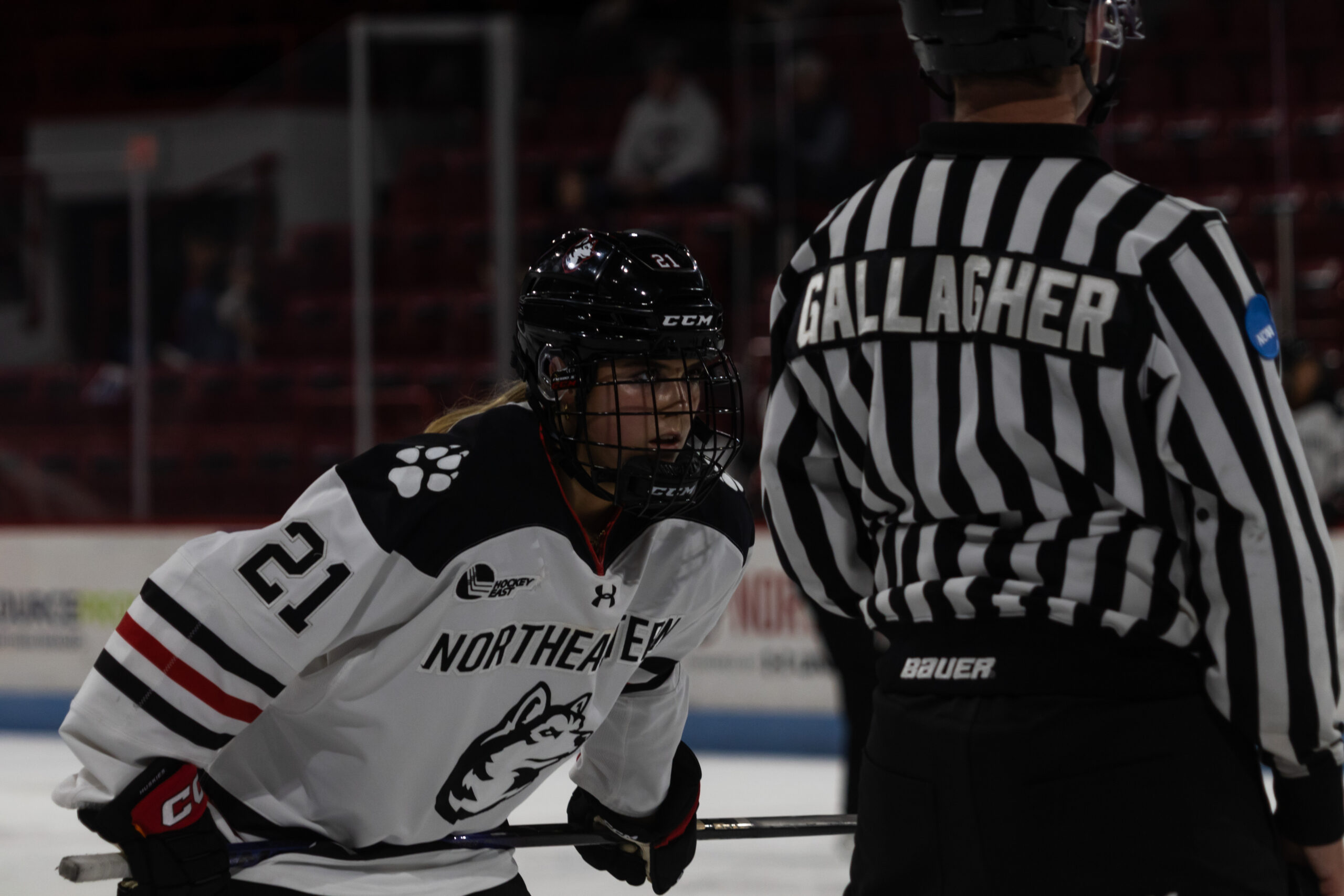 "I thought they played pretty good," Flint said when asked about his team's second line postgame. "They had some good opportunities, good chances… It's just, you know, sooner or later we've got to put something in."
Reigning Hockey East Goaltender of the Week Madison Beck led the way for the Crusaders in the shutout. Sophomore defender Kristina Allard's tripping penalty midway through the middle frame gave the Crusaders a powerplay and the momentum, as they ultimately recorded 12 shots on goal in the second as compared to the Huskies 11.
It was more of the same in the third period for the Northeastern offense, who struggled to create quality chances despite sustained zone time and a number of shots on goal. Gwenyth Philips was strong throughout per usual, but was not greatly tested in regulation.
Overtime started on a strong note for the Huskies who held the puck in the attacking end for much of the first few minutes. Knoll could not convert a golden opportunity in OT in front of a scrambling Beck, and with roughly three minutes left in overtime, it was sophomore forward Lily Shannon who sprung on a breakaway, but Beck had the answer yet again.
Just seconds after the breakaway, Shannon was called for a hooking penalty. The Huskies held their own for the first half of the 4-on-3 disadvantage, but a rebound from a Lilly Feeney shot off a faceoff found Alexis Perry's stick — and she made no mistake giving Holy Cross their first ever win at Matthews Arena.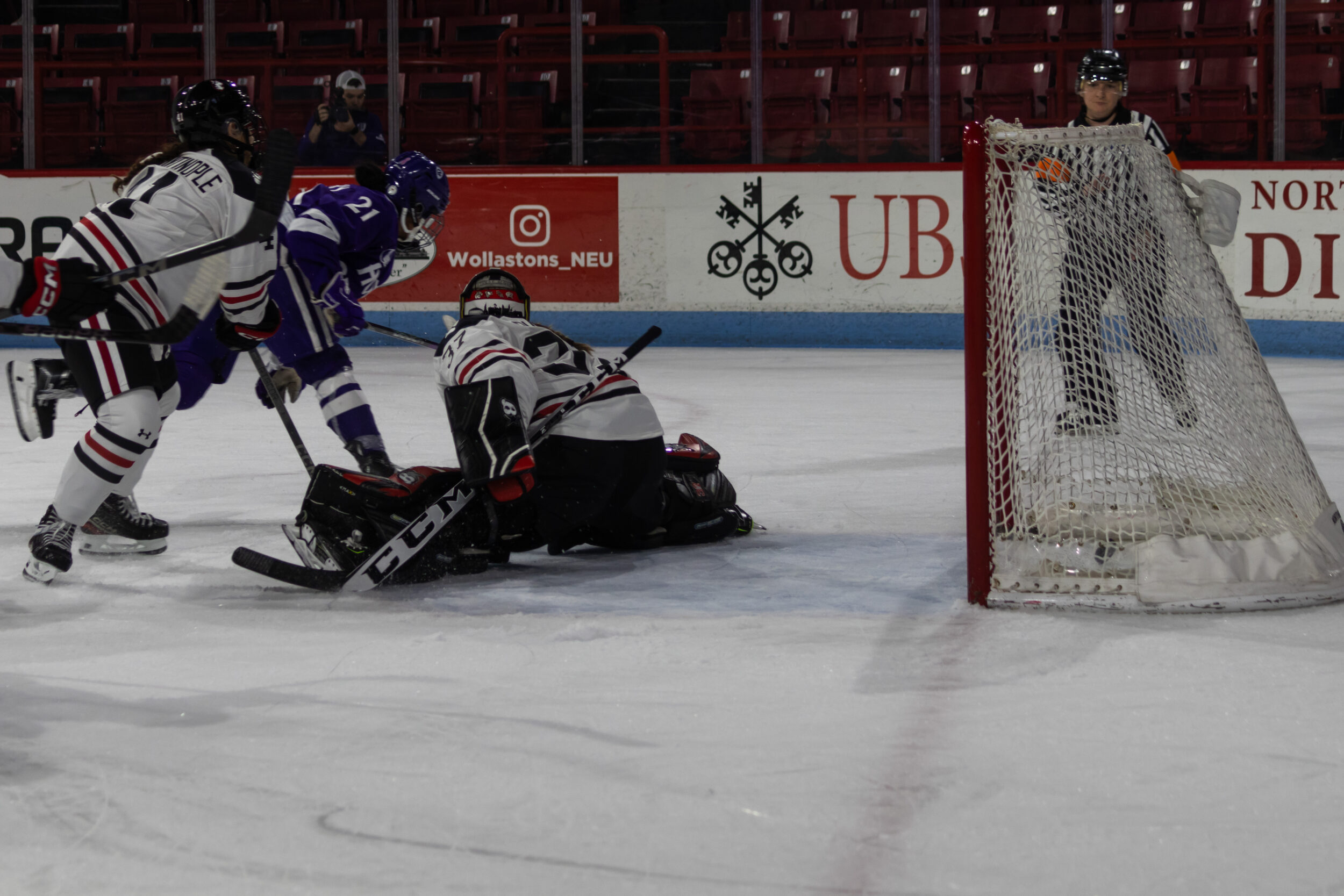 "You know, the PK has been rock solid," Flint said. "That was a missed assignment on the face off and a lucky bounce. It's unfortunate, but they've been really good."
Even after the loss, the message in the locker room is clear heading into tomorrow's rematch.
"Obviously, [It's a] real disappointing loss. The struggle is real right now," Flint said., "I told them, we've gotta move on from this and be ready and more hungry tomorrow."
WRBB will have full coverage of Northeastern's rematch against Holy Cross on Saturday at the Hart Center. Zach Lyons and Matty Wasserman will be live on WRBB Sports+ with puck drop scheduled for 3 p.m.