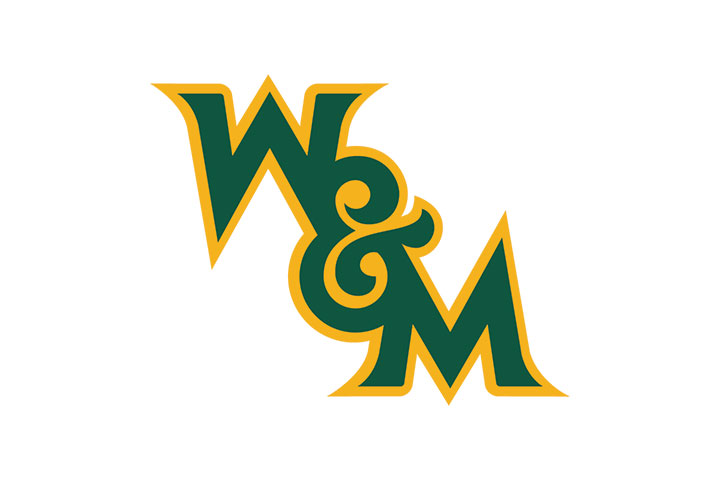 By: Michael Petillo
Coach: Tony Shaver (16th season)
Last Season: 19-12 (11-7), 4th place CAA
Newcomers:
G Chase Audige (Coram, N.Y./The Hill School Pa.)
G/F Quinn Blair (Livonia, Mich./Dearborn Divine Child)
F Mehkel Harvey (Huntington Beach, Calif./Ocean View)
G L.J. Owens (Annapolis, Md/Severn School)
G Thornton Scott (Glen Cove, N.Y/Holy Trinity/Vermont Academy)
Departures:
G David Cohn (14.2 ppg, graduated)
G Connor Burchfield (12.6 ppg, graduated)
G Jamison Glover
G Tommy Papas
F Cole Harrison
G Oliver Tot
G Omar Mostafa
G/F Amir Shafi
Heading into last season there was a feeling around the CAA that William & Mary was headed for a rebuilding year.  The team had just graduated two all-conference wings in Daniel Dixon and Omar Prewitt, and as a result were projected to finish a lowly 8th in the conference's preseason poll.  Despite that ranking, the Tribe managed to put together a solid season, finishing 4th in the CAA before falling in the semifinals of the conference tournament to the eventual champion Charleston.
As they prepare for the 2018-19 season, William & Mary will again have to replace two stellar perimeter players after guards David Cohn and Connor Burchfield graduated, but they remain in contention atop the CAA thanks primarily to three all-conference caliber players and coach Tony Shaver's run and gun system.
Coming off a freshman year in which he flashed as a role player off the bench, forward Nathan Knight burst onto the scene last year as a sophomore.  He stepped into a starting role and emerged as one of the best bigs in the CAA, posting 18.5 points ands 7.7 rebounds per game.  Knight also began expanding his range out to the three point line, where he connected on 30% of his shots.  That marked a major improvement from his freshman year in which he shot just 17% from beyond the arc.  Knight was a force on defense as well, swatting away almost two shots per game.  As he enters his junior year, look for Knight to continue to improve his jumper and his handle while becoming the unquestioned best player for the Tribe.
The other two returning starters for William & Mary will also likely be in the all-conference discussion by seasons end.  Forward Justin Pierce is coming off a year in which he averaged 14.7 ppg en route to a 3rd team all-CAA finish.  The 6'7 junior swingman also knocked down almost 42% of his threes and paced the Tribe with 8.6 rpg.  Redshirt junior Matt Milon is the third starter returning for Coach Shaver.  The sharpshooting southpaw transferred to William & Mary from Boston College and turned in a quietly productive season in his first year in the CAA, scoring 13 ppg while connecting on 43% of his triples and 92% of his free throws.
The man running the ship will once again be Tony Shaver, who is entering his 16th year at the helm for William & Mary.  His run and gun offense emphasizes ball movement, off-ball action, and a lot of three point shooting.  Last year the Tribe shot a whopping 43.4% from three, good enough to lead all of division one.
Outside of Knight, Pierce, and Milon, redshirt senior Paul Rowley is the only other returning player who saw significant minutes last season.  It will be on Shaver and his staff to identify which of the incoming freshman will be able to step into the William & Mary system and contribute right away.  If one or more of the freshman are able to provide Shaver with some much needed depth, William & Mary will once again be primed to compete for the conference title.
Bottom Line:  Nathan Knight is a beast and will be in the CAA Player of the Year discussion.  Pierce and Milon join him to form a legit big three, but the concern here is depth with only six returning players.  Finding reinforcements will be key towards the Tribe competing with teams like Northeastern and Charleston for an NCAA tournament bid.