The Colonial Athletic Association announced its 2020–21 schedules for men's and women's basketball on Wednesday morning.
Teams will play 18 conference games across January and February, same as usual. But to limit travel during the COVID-19 pandemic, teams will play back-to-back games on Saturdays and Sundays against the same opponent in the same venue. If Northeastern's men's team faces a school at home on a given weekend, the women face that same school on the road.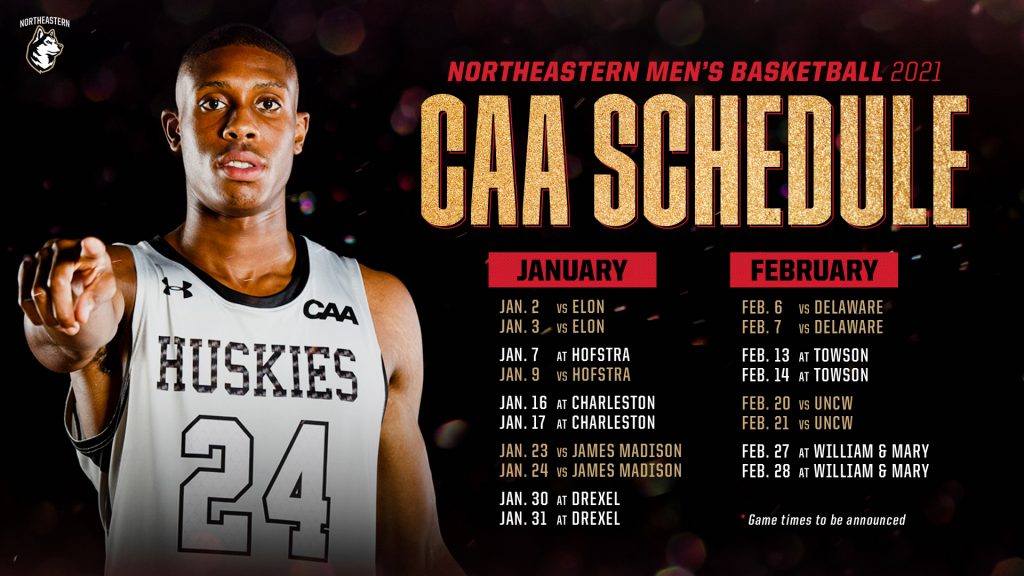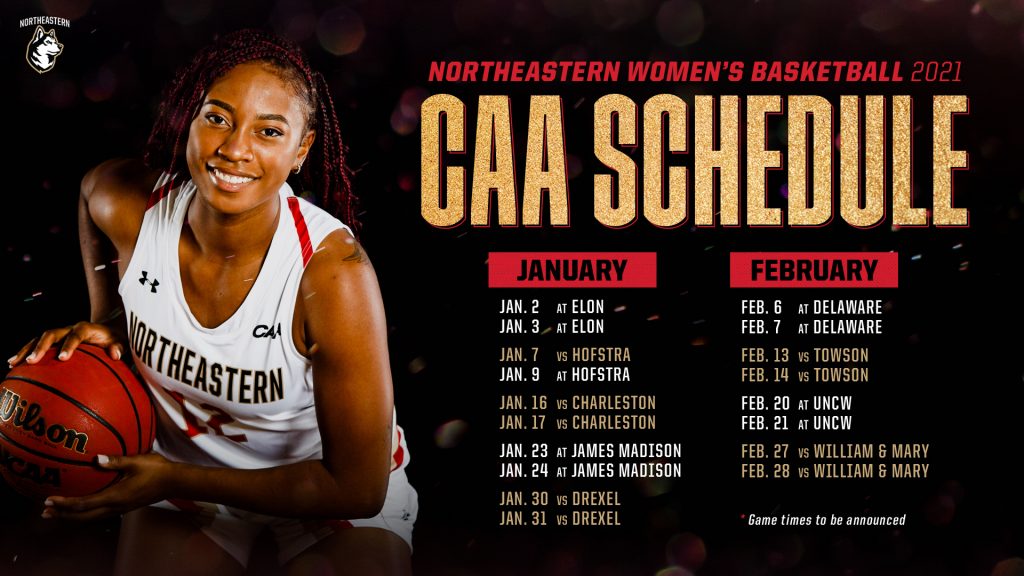 Credit: Northeastern Athletics
The only exceptions are games against a school's travel partner (closest neighbor), which will take place as a traditional home-and-home on Thursdays and Saturdays. This ensures that teams will play the same number of road games as home games. Northeastern's travel partner is Hofstra.
The schedule innovations mean that roughly half of games will be played on the second night of a back-to-back, something CAA schools usually do only for tournaments.
"It's certainly going to be a challenge to play two games in 48 hours with travel and everything else," Northeastern men's basketball head coach Bill Coen observed. "It's going to be new for everybody. So it's not going to be an advantage for one team or another. But we'll have to be mindful and thoughtful about how we construct our practices and at least once a week have two really intense practices back-to-back to build up some capacity and some understanding of what that's going to feel like. I think that that's going to be the single biggest adjustment for us in the preseason."
Coen's team has not commenced live practices yet, and has tried to adhere to pandemic protocols for the ones that happen. Coaches and players wear masks and distance from one another, plus there is a limit on the number of people allowed in the gym.
"As we . . . get into some live play, we want to [gradually accelerate] our activity," Coen explained. "We don't want to jump all into it because you got guys who didn't go through our normal summer strength and conditioning program. Some guys had access to gyms, other guys were pretty limited on what they could do . . . We don't want to go too quickly before we're ready physically to compete and bang bodies."
Game times, broadcast schedules, and tie-breaking formats have yet to be announced, and games can be made up if the pandemic forces delays.
According to the NCAA, schools can begin play as early as November 25. Northeastern has not finalized its non-conference slate, although it has committed to a tournament in Washington, D.C., with George Mason, Howard, and UMBC.
Said Coen of the non-conference slate: "We have a very young team, and we're searching for some games where we can have some learning opportunities and play differing styles and get some preparation against the press, get some preparation against a zone team, play different levels and different types of coaching styles. I think those are really great teachers, and give us the experience and tape that we need to move forward before we get into CAA play." He added that where the Huskies play will depend on the rate of new COVID-19 cases in opponents' states.