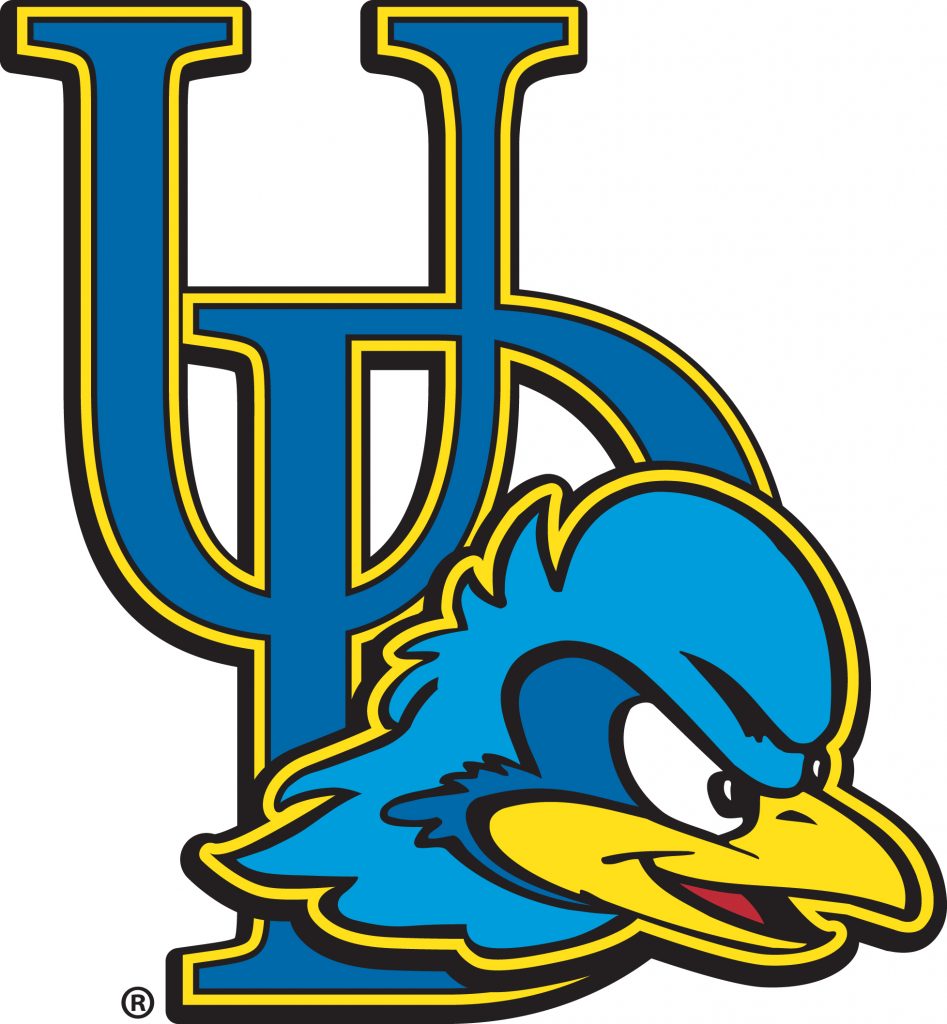 Last season: 22–11 (11–7, fifth place CAA), lost to Hofstra in CAA Semifinal
Head coach: Martin Inglesby (fifth season)
Preseason Poll Projected Finish: Second
Departures — ppg/rpg/apg (fg% / 3fg% / ft%)
G Nate Darling — 21/4/3 (45/40/85)
F Jacob Cushing — 3/1/0 (44/34/X)
F Justyn Mutts — 12/8/2 (54/11/74)
F Collin Goss — 6/4/1 (64/15/53)
Additions
G Gianmarco Arletti
F Andrew Carr
F Anthony Ochefu (senior transfer)
G Logan Curtis (sophomore transfer)
Hofstra may have won the conference's preseason poll, but Delaware is arguably the best team in the CAA this year.
This is not to say the Blue Hens didn't lose talent from the squad that opened last season with nine straight victories. Top scorer Nate Darling went pro, signing a two-way contract with the Charlotte Hornets to join former Charleston guards Grant Riller and Joe Chealey. Strong, athletic forward Justyn Mutts transferred up for the second time in two years, joining powerhouse Virginia Tech. And role-playing big men Jacob Cushing and Collin Goss graduated.
But the Blue Hens were so stacked to begin with that they remain a major threat.
Despite multiple injuries throughout his college career and an efficiency drop-off last season, senior guard Ryan Allen is still a force. Though he is just 6'2", his powerful frame and bursts to the rim make him a challenge for any guard to stay with. He was named to the conference's preseason second team, as was his backcourt mate Kevin Anderson, a longer 6'5" guard who showed improved shooting efficiency last year and led the team in assists and steals. Anderson has been one of the CAA's best all-around guards for a season or two now, and he is poised to become even more of a weapon.
Rounding out Delaware's top trio is Dylan Painter, the 6'10" midseason transfer from Villanova who will have more room to work down low with Mutts gone. While Head Coach Martin Inglesby rightly asserted that Mutts was so versatile he'd have to be replaced by committee, more of that work will fall on Painter than on anyone else. He is a big, powerful, bona fide center in a conference often lacking for such players, and could be a huge force on the block this season.
Junior transfer Reggie Gardner has garnered some attention as a possible difference-maker. While he was second team all-conference in his freshman year at North Carolina Central, he lost his starting spot the next year and his shooting efficiency wasn't great in either season. He'll need to step his game up to raise the ceiling of a team as strong as this.
Bottom Line: Though the Blue Hens have lost in the conference semifinals two years in a row, they've improved their win total in each of Inglesby's four seasons at the helm. They've kept more of their star core intact than any other CAA team, and if they get even modest contributions from their role players and newcomers, they'll be the favorite to win the whole thing.