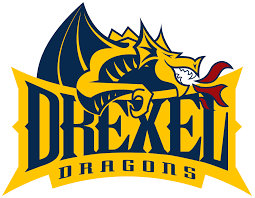 Last Season: 14–19 (6–12, eighth place CAA); Lost to Hofstra in the CAA quarterfinals
Head Coach: Zach Spiker (fifth season)
Preseason Poll Projected Finish: Third
Departures — ppg/rpg/apg (fg% / 3fg% / ft%)
F Sam Green — 5/1/2 (40/38/X)
F Jarvis Doles — played five games
G Kurk Lee — played three games
Additions
G Xavier Bell — 25/7/2 at Andover Central High School
G/F Lamar Oden, Jr. — 19/8 at Greenforest-McCalep Christian Academy
G/F Luke House — 13/6/3 for California University (PA)
F Amari Williams — 10/5/2 at the U20 European Youth Basketball League Championship)
G Chuka Mekkam — 8 ppg at Vincennes University
G Anto Keshgegian — played in two games for Temple University last season
Drexel again improved its record by a thin margin last season, going from 13–20 in 2017–18 to 13–19 in 2018–19 and finally to 14–19 in 2019–20. The Dragons entered the CAA tournament as the eighth seed and defeated UNC Wilmington before falling to eventual champion Hofstra in the quarterfinals.
Despite six straight losing seasons, there's a lot to be excited about in Philly. For one, the Dragons return nearly all their key contributors from last season, with the only major loss being the graduation of starting forward Sam Green.
Two standouts among Drexel's returners are rising junior guard Camren Wynter and rising senior forward James Butler, who were voted to last season's CAA second and third teams, respectively. Wynter contributed 16 points and five assists per game last year, while Butler averaged a double-double with 13 points and a conference-best 12 rebounds.
Wynter, the team MVP in each of the last two seasons, is a dynamic facilitator and scorer, while Butler is a dominantes the middle. Butler's rebounding prowess in particular powers Drexel on both sides of the ball. Butler also committed to improving his outside shooting in the offseason, hoping to add another dimension.
The Dragons will go as far as this duo can take them. Both players were voted to the Preseason All-CAA First Team, and if they can live up to that billing, opponents will find mitigating both Butler and Wynter's strengths to be among the tallest orders in the CAA.
Drexel also returns most of its other major contributors. Guard Zach Walton added over 12 points a night for the Dragons last season on an efficient 53 percent from inside the arc and figures to expand his role in his third season with the team. Forward Mate Okros posted a promising rookie season last year, scoring over five points per game and shooting over 40 percent from beyond the arc. Defensive-minded guard Matey Juric, who added over five points and a steal per game, rounds out the returning starters.
But there are also exciting additions, namely guard Xavier Bell and guard/forward Lamar Oden, Jr. Bell, who averaged a sizzling 25 points and seven rebounds per game for Andover Central High School, was named Mr. Kansas Basketball by the Kansas Basketball Coaches Association in 2020 and was a 2020 McDonald's All-American nominee. Bell figures to provide an offensive spark and strong rebounding instincts.
Oden, who is a second cousin of former NBA first overall pick Greg Oden, was an all-state selection for Georgia in his senior high school season, where he poured in 19 points and eight rebounds per game for Greenforest-McCalep Christian Academy. Drexel's additions don't stop with Bell and Oden, with transfer Luke House and overseas addition Amari Williams also figuring to post strong minutes.
Bottom Line: Drexel hasn't posted a winning record since 2013–14, but they have steadily improved each season under coach Zach Spiker and appear poised to make a huge leap forward this season. Returning stars Wynter and Butler both contribute significant scoring, with Wynter adding dynamic playmaking and Butler a commanding board presence. Drexel also returns nearly all of its major contributors from last season and adds two highly touted freshman recruits in Xavier Bell and Lamar Oden, Jr, who figure to add to the Dragons' stable of scorers. Between internal improvement and new talent, there's plenty of reason to believe that Drexel can compete for the top spot in the CAA.