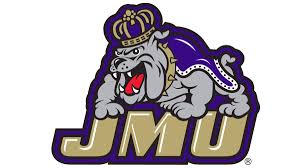 Last season: 9–21 (2–16, 10th place CAA), lost to Elon in CAA First Round
Head coach: Mark Byington (first season)
Preseason Poll Projected Finish: Ninth
Departures
G Deshon Parker — 10/3/4 (44/24/53)
G Darius Banks — 12/5/2 (36/33/81)
F Dwight Wilson — 10/9/0 (53/X/51)
F Devon Flowers, F Dalton Jefferson, G Antanee Pinkard, G Zyon Dobbs, G Quinn Richey — played few minutes
Additions
F Justin Amadi
G/F TJ Taylor (junior transfer)
G Rashawn Fredericks (senior transfer)
G Vado Morse (junior transfer)
G/F Terrence Edwards
G Terell Strickland
G Tyce McNair
G Jalen Hodge (junior transfer)
G Hollman Smith
F Joel Mensah (junior transfer)
Only in the Trump cabinet is this kind of turnover normal.
It began when James Madison dismissed Head Coach Louis Rowe just two days after a heartbreaking, buzzer-beating loss to Elon in the first round of the CAA Tournament. In four seasons in Harrisonburg, Rowe never notched a winning season, winning just 29 percent of conference games and never finishing higher than seventh. His final season wound up being his worst record-wise, as the Dukes went 2–16 in conference play before their first round exit.
The press conference after that game spoke volumes, especially given what came next. A visibly emotional Rowe took the blame for the outcome and spoke sincerely and movingly about his love for his players, his dedication to them, and their inspiring persistence and dedication in the face of adversity. In most circumstances those sentiments would be written off as sports interview clichés, but it was obvious in Rowe's voice and demeanor — as well as the reactions of his players — that there was a lot of mutual love and respect there.
I have no idea whether the players Rowe recruited saw his dismissal and decided to transfer because of it. But given that more than half of the would-be returners did not return, it was likely a big factor in their decisions.
Three of those transfers were rotation mainstays. Defensive stalwart and second-leading scorer Darius Banks bailed for Chattanooga. Scorer and top playmaker Deshon Parker set sail for Appalachian State. And the conference's third-leading rebounder, bruising big man Dwight Wilson, packed his bags for Ohio.
This leaves Preseason Player of the Year Matt Lewis, four other returners who averaged a combined 12 points per game last year, and ten newcomers — five freshmen and five upperclassmen transfers.
Perhaps appropriately, the head coach tasked with guiding this new team is a newcomer himself. Mark Byington comes to James Madison after seven years at Georgia Southern, during which he won 59 percent of his conference games. While William & Mary's Dane Fischer had a stellar first season last year — he was voted CAA Coach of the Year — he was gifted two all-conference players and a solid supporting cast. Byington is not so lucky, and as he admitted on last month's preseason conference call, he is still trying to figure out which play style is best for his new squad.
Bottom Line: Matt Lewis is arguably the best scorer in the conference, and possibly the best overall. But after the Dukes sank to last place in 2019–20, then lost three of their top four scorers, this year is not shaping up well for them. They will need a few major surprises from newbies to keep them out of the cellar.