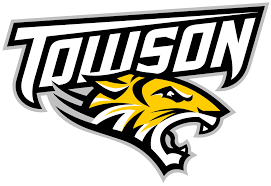 Last season: 19–13 (12–6, third in CAA); lost to Northeastern in CAA quarterfinals
Head Coach: Pat Skerry (10th season)
Preseason Poll Projected Finish: Fourth
Departures — ppg/rpg/apg (fg% / 3fg% / ft%)
G Allen Betrand — 14/3/1 (44/39/89)
G Nigel Haughton — played 27 mins
G Brian Fobbs — 16/5/2 (43/34/83)
F Dennis Tunstall — 4/6/1 (53/26/70)
F Nakye Sanders — 9/6/2 (49/X/69)
Additions
G Zane Martin
G Curtis Holland III
G Cam Allen
G Darrick Jones Jr.
F Chris Biekeu
By Josh Chaskes
After a strong third-place finish last year, the Tigers were eliminated in the CAA quarterfinals by a Northeastern team that had more talent than its record suggested. A respectable showing, but the team then lost its three top three scorers, with guard Brian Fobbs and forward Nakye Sanders graduating, as well as guard Allen Betrand transferring to Rhode Island.
This year, one name will be on everyone's radar: Zane Martin. The redshirt senior started his college career with two seasons at Towson, averaging ranking third in the conference in scoring his second year. He transferred to New Mexico and averaged 10 points and three rebounds last season while only starting about half their games. With all the notable departures Towson has suffered, Martin's senior leadership and ability to reacclimate to head coach Pat Skerry's play style will be big influences on the team's success.
Some of last year's role players are also making convincing arguments to play larger roles this time around. Skerry confirmed CAA Sixth Man of the Year Nicolas Timberlake would "not come off the bench and that he's been the team's "most consistent performer in practice," even going so far as to say he would have started last year if not for his injury. Timberlake and redshirt senior forward Juwan Gray, who put up seven points and four rebounds off the bench last year, will be expected to fill the gaps left by last year's leaders.
Gray will be looked upon to fill the forward role abandoned by Sanders, as Towson's only new forward is freshman Chris Biekeu. Junior guard Curtis Holland III, who transferred this year from High Point, could also factor into the team's positional battles, having averaged 13 points per game in his sophomore year.
The presence of the Uyaelunmo brothers, Solomon and Victor, gives the Tigers a bit more depth this year, as Solomon, a 6'7" forward, was injured last year and Victor, a 7'0" center, could not play due to transfer rules. The two likely won't revolutionize the squad, but they could give it a bit of bully ball potential down low, offering valuable minutes and rebounding.
The team will likely start slow, and the improvements expected of every player won't be seen immediately, but their schedule is well-suited to their story this year, with most of their home games coming in the second half of the season, including four of their last six. If the new stars hit their strides at the right time, Towson could make a late push up the standings and put themselves in a good position for the playoffs.
Bottom Line: Towson has a talented team, and if everyone performs as Skerry expects and hopes, they could approach last season's strong finish. But with so many notable departures, the returning Martin's play early on will be a huge indicator of how they'll end up. If their role players struggle to adapt to the steep learning curve of the starting lineup, we could see them slip right back down.