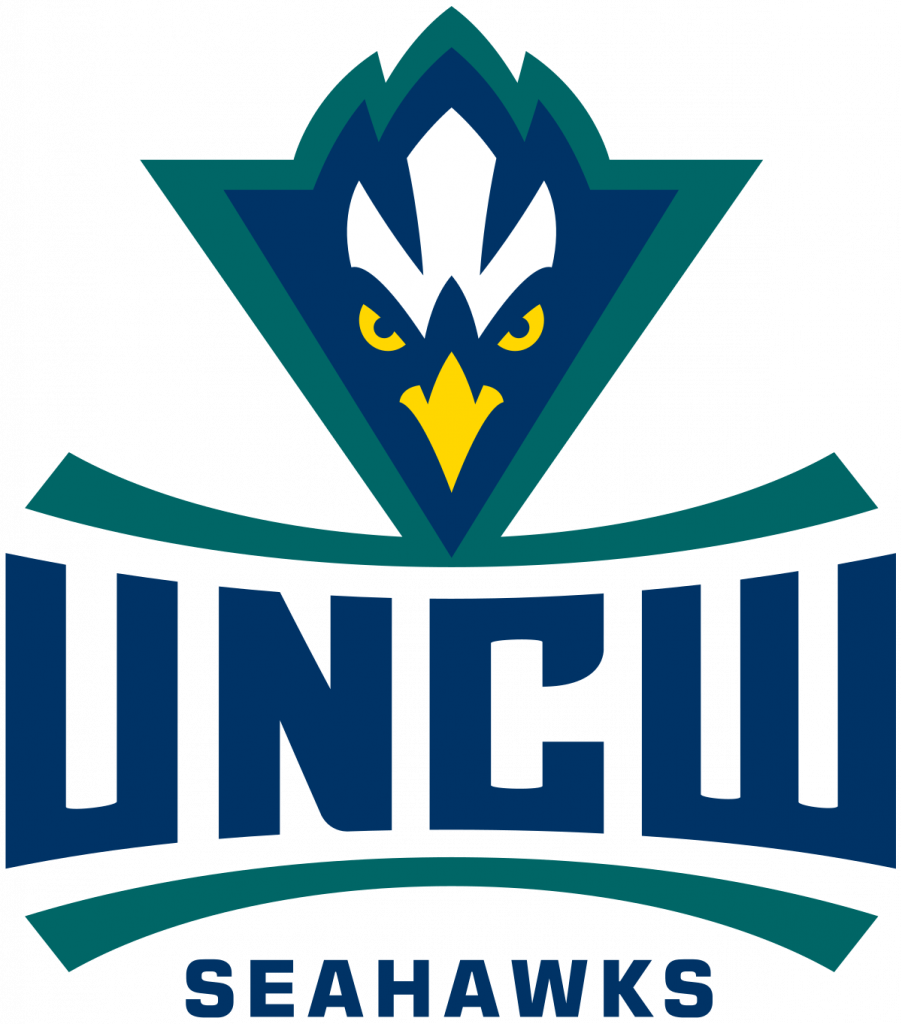 Last season: 10–22 (5–13, ninth in CAA); lost to Drexel in first round of CAA Tournament
Head Coach: Takayo Siddle (first season)
Preseason Poll Projected Finish: Eighth
Departures — ppg/rpg/apg (fg% / 3fg% / ft%)
G Carter Skaggs — played seven games
G Kai Toews — 5/2/4 (31/33/69)
F Marten Linssen — 11/5/0 (60/X/70)
Additions
G Jamahri Harvey
G Joe Pridgen
G Ja'Juan Carr
F Ian Steere
By Josh Chaskes
Coming off a last-place finish in 2018–19, the Seahawks couldn't do any worse in 2019–20, but they didn't do much better either, moving one spot up the table to ninth. The squad had seen a lot of upheaval before the season and losing two elite players midyear didn't do them any favors either. Grad student guard Carter Skaggs departed the program for personal reasons and sophomore guard Kai Toews, who had set a CAA record with 253 assists in his freshman season, left to pursue a professional career in his native Japan.
The Seahawks also lost their third-leading scorer during the offseason, as forward Marten Linssen transferred to SLU. However, to cover these losses, they brought in four new faces, among them freshman guard Jamahri Harvey, who shot 43 percent from three for his high school team and 51 percent for his AAU squad. Freshman guard Ja'Juan Carr was named third team all-state in high school, while 6'9" junior St. John's transfer Ian Steere will provide size for a Seahawks squad in sore need of it.
However, the highlight of their additions is redshirt sophomore guard Joe Pridgen. In his freshman season at Holy Cross he averaged 17 points, seven rebounds, and two assists per game on 56 percent shooting. He was named ECAC Rookie of the Year, and his 521 points are the second-most by a freshman in Patriot League history, behind only Lehigh's C.J. McCollum. Pridgen is a proven talent, and he should make an impact in Toews's spot right away.
The team returns a fair bit of its scoring power from last year, as guards Jaylen Sims, Ty Gadsden, and Shykeim Phillips averaged 32 combined points. But the Seahawks will be anxious about their frontcourt. Only three players are listed as forwards, and the two who were on the team last year, Imajae Dodd and John Bowen, did not start or score much last year. This will be a massive hurdle to overcome in a short period of time, having to adapt to starting as forwards on a guard-heavy team after not playing much last year. Ian Steele, the remaining forward, also had limited playing time before transferring, and the frontcourt's ability to adapt will be essential.
New coach Takayo Siddle said the preseason poll "doesn't really mean anything" to him and the team's eighth-place finish is not on his mind coming into the season. The new coach is trying to acclimate his squad to his intended play style, which he described as "press 94 feet and try to create some chaos" as well as shooting a lot of threes. The team didn't have any standout three-point shooters last year, but still managed to outshoot their opponents by about two percent on average. With the addition of players like Harvey and Pridgen, this edge could be honed.
Bottom Line: The team is largely the same as last year, but they have to rally around Siddle and devote themselves to his high-energy, small ball approach. Even if the former role players can adapt to the starting lineup — a big if considering the large holes in the team — the Seahawks won't take the conference by storm, but could build on last year's slight improvement and continue their rebuild.