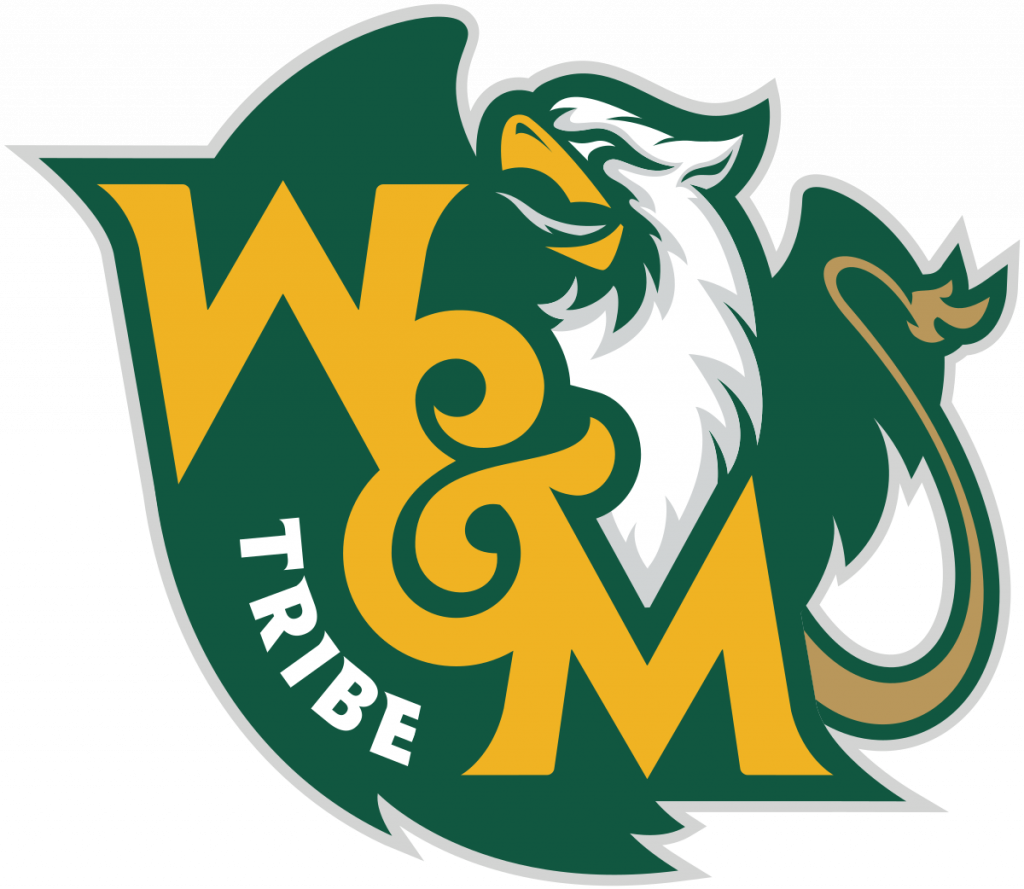 Last Season: 21–11 (13–5, second place CAA), Lost to Elon in CAA Quarterfinal
Head Coach: Dane Fischer (second season)
Preseason Poll Projected Finish: 10th
Departures — ppg/rpg/apg (fg% / 3fg% / ft%)
G Bryce Barnes —8/3/3 (45/33/73)
G Tyler Hamilton — 3/3/1 (35/27/79)
F Nathan Knight — 21/11/2 (52/31/77)
F Andy Van Vliet — 13/9/2 (46/36/67)
G Jihar Williams — 2/1/1/ (29/17/25)
Additions
G Yuri Covington
G Connor Kochera (McDonald's All-American nominee)
G Jake Milkereit (Top 20 player in his class in Texas, via Rivals.com)
G Kurt Samuels Jr.
By Peyton Doyle
The Tribe came into last year hoping to take advantage of its frontcourt pairing of Andy Van Vliet and Nathan Knight, and the two did not disappoint. They combined to average 33 points per game and helped their team to a 13–5 conference record, including six straight wins in January. However, William & Mary saw their NCAA tournament hopes fall short as they lost to Elon in the conference quarterfinal, 68–63.
This season will test Dane Fischer's coaching and player development skills as he has to find replacements for three graduated starters, particularly CAA Player of the Year and Defensive Player of the Year Knight, who recently signed with the Atlanta Hawks. Fischer will look to guards Thornton Scott and Luke Loewe to replace some of the playmaking that was lost when point guard and leading assist man Bryce Barnes departed.
Last season Loewe put up 11 points per game on incredible 44 percent three-point shooting. But he was far from the most consistent producer, failing to register double digit points in half the tean's games. Scott, while missing 13 games, led the team in assists per game at 4.4. If Scott stays healthy and solidifies his role as the main facilitator of the offense, it should allow for Loewe to expand upon his scoring.
Fischer will also need redshirt freshman Ben Wight, sophomore Quinn Blair, and sophomore Mehkel Harvey to fill the gaping holes in their frontcourt. Blair played every game last season, but his role will expand this year as he steps into a starting role and picks up offensive slack.
From their incoming class, Fischer could get immediate help from guards Connor Kochera and Jake Milkereit, who could provide key scoring off of the bench.
Defensively, it will be hard to replace the pairing of Knight and Van Vliet in the paint; they averaged 1.5 and 1.3 blocks per game respectively last year and no other player on the roster averaged above 0.4. The Tribe coaching staff may have to get creative with this roster, using smaller and faster units to make up for their lack of size. Their tallest player, Mehkel Harvey, stands at 6'9" but saw only 38 minutes of action last year. They will have to capitalize on speed and work on their switchability now that their twin towers are gone. 
Bottom Line: The Tribe may not be as fearsome as they were last season with Knight, Van Vliet, and Barnes, but they could still make a bit of noise. If Fischer can find some production out of his younger forwards to decrease the offensive workload of Loewe and Scott, William & Mary could be a tough opponent to defend. The Tribe still should be able to compete in the CAA and it will be interesting to see how Fischer will move forward with this young team.