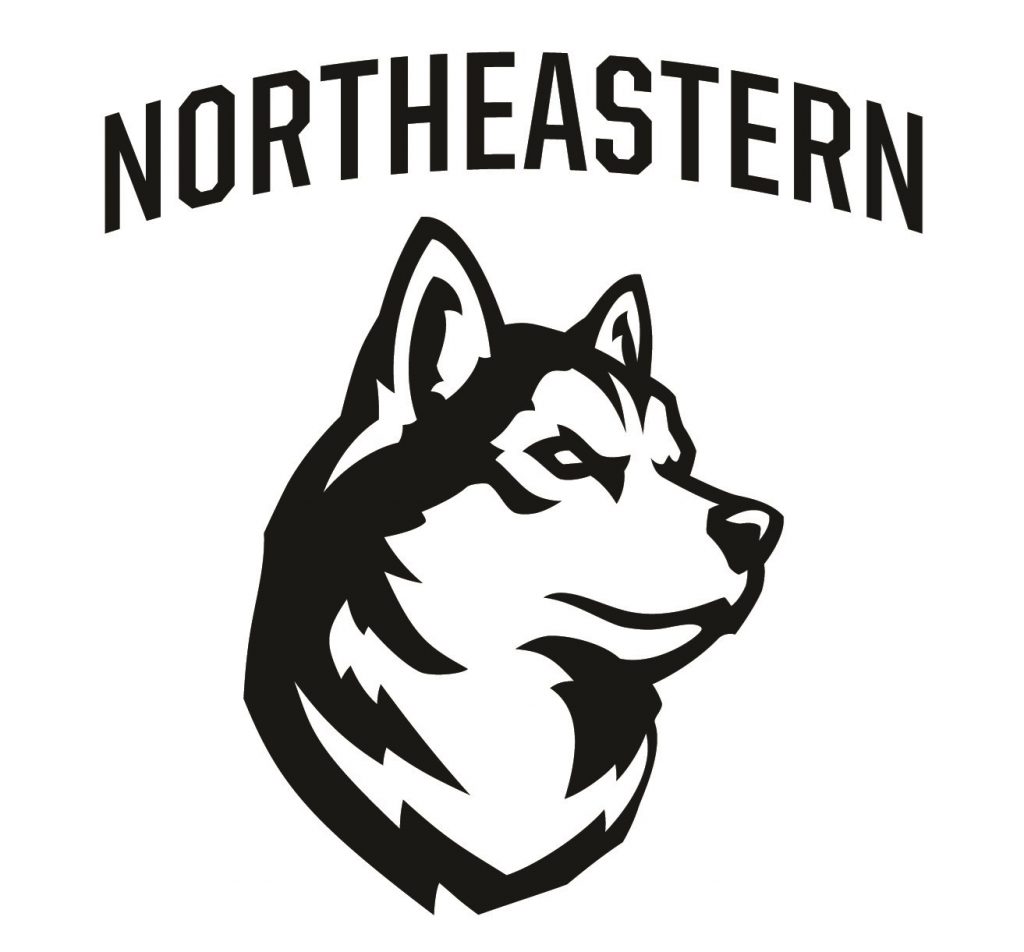 Last season: 17–16 (9–9, sixth place CAA); lost to Hofstra in CAA Final
Head coach: Bill Coen (15th season)
Preseason Poll Projected Finish: Seventh
Departures — ppg/rpg/apg (fg% / 3fg% / ft%)
G Jordan Roland — 22/3/2 (48/39/88)
G/F Bolden Brace — 11/7/2 (45/39/82)
G/F Max Boursiquot — 9/5/1 (57/36/67)
F Tomas Murphy — 9/3 (71/X/X) played only four games
Additions
G J'Vonne Hadley
G Jahmyl Telfort
F Alexander Nwagha
F Coleman Stucke
F Chris Doherty (sophomore)
Last season was a profoundly strange one for the Northeastern Huskies.
After the graduation of All-CAA First Team point guard Vasa Pusica, there were serious questions about where the scoring and offensive leadership would come from. Within two games, Jordan Roland had broken a single-game Northeastern scoring record held by J.J. Barea and Reggie Lewis. That game was a precursor for first-in-the-conference, seventh-in-the-nation scoring season, one powered by volume three-point shooting, stealthy drives, and an arsenal of fearsome floaters deployed with either hand.
For most of conference play, the Huskies' point differential stood among the best. But because their first five losses came by a combined nine points — and included three game-winning layups — the Huskies hovered around the middle of the conference. They squeaked into the sixth seed to earn a first-round bye in the CAA Tournament.
And then they beat third-seeded Towson just a week after losing to them in the last regular-season game. And toppled an Elon team that was peaking after upsetting a juggernaut William & Mary squad. And made a dramatic — albeit unsuccessful — run at top-seeded Hofstra in the title game despite Roland's struggles.
It was hard to know what to expect from the Huskies on any given night, but they were competitive throughout the year and found their groove in time for the conference tournament. Besides the superb, fluid scoring of Roland, they boasted the all-around contributions of Bolden Brace, the electric offense of Tyson Walker, and the suffocating defense of Max Boursiquot.
This season poses even more questions than last season. The loss of leading scorers Roland and Brace to graduation was inevitable. But the transfers hurt. Big man Tomas Murphy, who played just four games last season before injuring his ankle, elected to spend his two remaining years of eligibility at Vermont. Boursiquot entered the transfer portal, but no news has surfaced of him choosing another school, signing a pro contract, or doing anything else. Rising senior Myles Franklin, possibly frustrated at a lack of minutes, bolted for the Division II team at Point Loma Nazarene University.
These departures drain the Huskies' scoring, and the loss of Boursiquot robs them of a stud who can protect the rim, hold firm on the block, and guard all five positions.
Northeastern is the only CAA squad without a senior or grad student. Every other team has at least two such players, and six teams have four. For the first time in a few years, the Huskies likely won't have an All-CAA First Team guard running the show.
But if their pieces develop nicely, the Huskies can hang with any CAA team. Head Coach Bill Coen — who is the longest-tenured coach in the conference and sits 10 wins away from the program record — is tasked with making something out of this unproven yet promising team.
It begins with his returners. Sophomore guard Tyson Walker was named to the preseason second team after nearly winning Rookie of the Year last season. He's an electric dribbler, driver, and finisher, and displayed flashes of elite perimeter shooting last season. But without Jordan Roland to key the offense, Walker's playmaking will be put to the test.
Shaq Walters showed playmaking promise last year after Walker hurt his shoulder. He protected the rock, made quality reads, and drove the offense in key stretches, albeit in a limited sample size. If he can continue that play, he and Walker can be dual playmaking threats and give the Husky offense a dangerous dimension. But for that to happen, he'll have to improve his own scoring threat beyond his basic slashing and driving.
Look for Jason Strong to take the next step as well. He's largely been limited to a spot-up role in his first two years with the team, but has shown flashes of all-around promise and strung together an assortment of quality performances.
Coen has emphasized the positional versatility and length of his newcomers, which include four freshmen and one transfer. All weigh more than 200 pounds and come in between 6'6" and 6'8". Perhaps the most promising is freshman J'Vonne Hadley, an excellent leaper with a strong first step, handle, and finishing ability in the halfcourt and transition. He's the sort of athletic wing the Huskies haven't had since Shawn Occeus went pro.
Alexander Nwagha looks promising as well. At a long-limbed 6'8" and with a quick first-step to the ball, he boasts a sizable catch and influence radius that could make him a viable rim protector. He is a solid leaper for his size, can run in transition, and is mobile enough to function well on the block.
Rounding out the newcomers are Jahmyl Telfort, an aggressive driver with a comfortable-looking pull-up jumper; Coleman Stucke, a knockdown spot-up shooter; and Chris Doherty, a Notre Dame transfer who adds some bulk down low.
Bottom Line: The Huskies have less proven talent than they've had the last few seasons, a bad sign in a league often powered by star juniors and seniors. But they also have enough positional versatility, length, and well-roundedness to challenge anyone. If the freshmen can't contribute, their seventh-place preseason poll finish just might come true. But if they can, the Huskies could find themselves knocking on the door of the CAA's top tier.