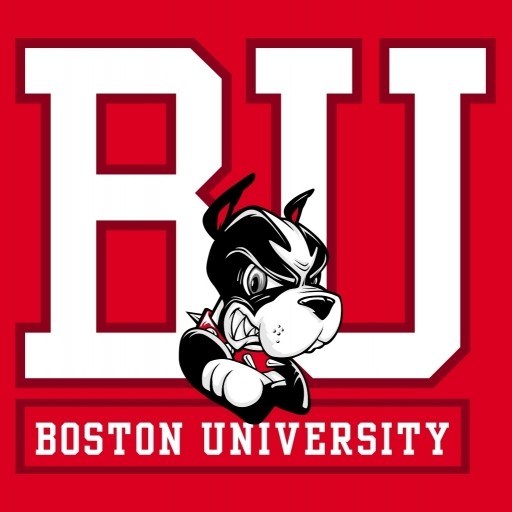 Last Season: 24–8–4 (18–6–3, second conf.), lost to Maine in quarterfinal
Head Coach: Brian Durocher (16th season)
Preseason Poll Finish: Second
Losses: D Alexandra Calderone, F Deziray De Sousa, D Abby Cook, D Katie Shannahan, F Natasza Tarnowski, F Sammy Davis, D Breanna Scarpaci, D Abbey Stanley
Additions: F Clare O'Leary, D Andi Calderone, F Lacey Martin, D Julia Shaunessy, D Madison Cardaci, D Tamara Giaquinto, F Catherine Foulem
Boston University finished second last season, but was swept by the seventh place Black Bears in the semifinals. Of the four games played against Northeastern, the Terriers lost three and won one, none more crushing than the Beanpot final. After a frantic last-second goal to tie the game, the Terriers fell in overtime when Northeastern's Lauren MacInnis slammed home a loose puck to complete Northeastern's first Beanpot sweep since 1988.
BU's biggest loss was three-year team captain Sammy Davis, who was selected first overall in the NWHL draft by the Boston Pride.
But Boston University returns a stacked roster that includes forward Jesse Compher and goaltender Corinne Schroeder. Compher was recently named to the Ice Garden's Top 25 Under 25 list and was named to the United States' roster for the 2020 Women's World Championship. Despite missing the first nine games of last season due to injury, she averaged just over a point per game.
Schroeder had a career-high four shutouts and was named to the conference's second team. She was a phenom in net last season, ranking fourth in the nation in save percentage and fifth in goals against average.
Compher and Naria Elia will serve as co-captains this season, with junior Kaleigh Donnelly and senior Kristina Schuler as assistant captains. Elia had her best college season last year with 11 goals and 19 assists. The pressure will be on for Compher and Elia to guide the team in a complicated and confusing season due to COVID-19 restrictions.
Of the seven newcomers, defenseman Tamara Giaquinto looks the most promising. Giaquinto played for the Canadian team that claimed silver at the 2020 IIHF U18 Women's World Championship; she also captained her high school team her senior year.
Bottom Line: Save for the notable departure of Davis, the Terriers are largely the same team that finished second in the conference last season. If the new co-captains can rise to the occasion, the Terriers will stand as good a chance as any Hockey East team of challenging the champs across town.