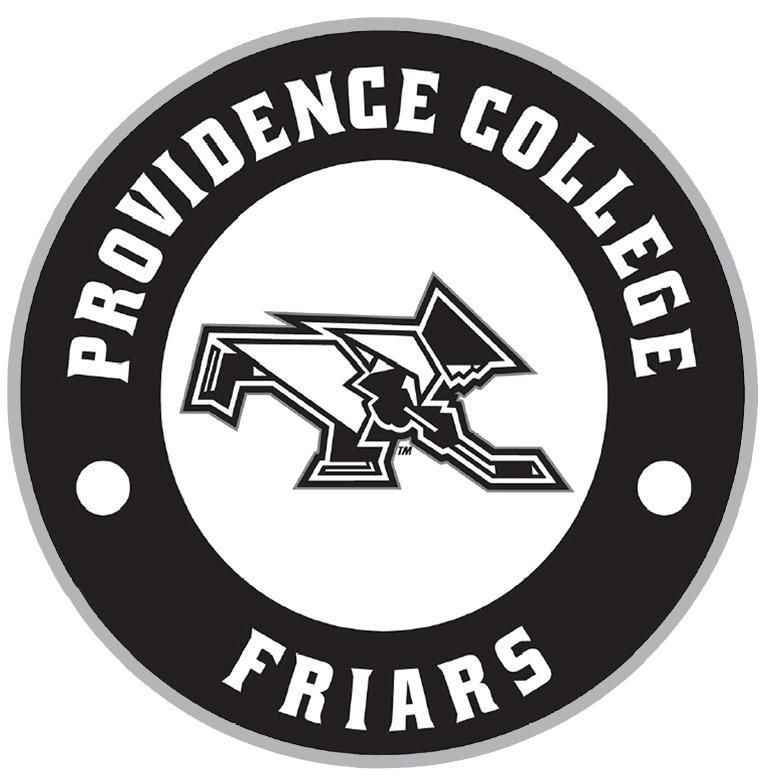 Last Year: 18-14-4 (15–10–2, third in conf.), swept by New Hampshire in quarterfinals
Head Coach: Matt Kelly (third season)
Preseason Poll Finish: Fourth
Losses: G Clare Minnerath, F Sonja Bjornson, F Kathleen Mchugh, F Maureen Murphy, F Neve Van Pelt, F Meaghan Rickard, D Whitney Dove, D Avery Fransoo
Additions: G Mireille Kingsley, F Maddy Coene, F Lindsay Bochna, F Chloe McNeil, D Brooke Becker, D KC Brooks, D Claire Tyo
Providence was unexpectedly strong last season. The early loss of forward Maureen Murphy to injury was a huge blow to what could have been a strong contender. Nonetheless, the Friars continued on, achieving several upset wins against eventual Hockey East Champion Northeastern and second-place Boston University.
This year will not be the same for the Friars. Losing three of their top five offensive producers to graduation will be a great challenge for Providence. Perhaps hindering them even more is the transfer of Murphy to Northeastern, throwing another wrench in the Friars' plans. The loss of goaltender Clare Minnerath means more pressure on redshirt sophomore Sandra Arbstreider, who struggled at times last year.
Providence has brought in reinforcements to replace the huge losses in talent. Forwards Maddy Coene and Lindsay Bochna will be looking to fill the void left by Murphy and Sonja Bjornson.
Returning players such as defender Lauren DeBlois and forward Sara Hjalmarsson will also be key, as they had success last season and will feature in larger roles now. Hjalmarsson in particular will be looking to build on her 17 goals and 11 assists from last season. DeBlois, despite being a defender, also managed to score 23 points last season, so a degree of offensive production can be expected from her in order to help fill the void.
Head Coach Matt Kelly filled significant gaps in the lineup last season, and brought the team to a decent third place in Hockey East. But his team couldn't get things done in the tournament and was upset by a red-hot New Hampshire squad in the quarterfinals. Nonetheless, Kelly proved his ability to get the best out of his players.
Bottom Line: The Friars lost a lot of production to graduation, so any chance at competing for hardware this season will depend on the production of their younger players. Luckily, they have plenty of freshman talent. Only the development of those freshmen will tell whether they can remain a thorn in the side of Hockey East's best.