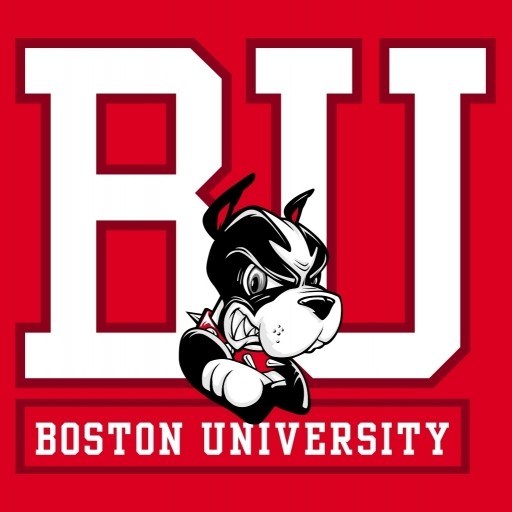 Last Season: 13–13–8 (10–9–5, sixth in Hockey East)
Head Coach: Albie O'Connell (third season)
Preseason poll projected finish: Sixth
Departures: F Gabriel Chabot, F Patrick Curry, F Patrick Harper, F Alex Brink, G Sam Tucker, G Nico Lynch, F Trevor Zegras, D Cam Crotty
Additions: D Cade Webber, F Nick Zabaneh, F Luke Tuch, F Dylan Peterson, G Drew Commesso, G Vinny Duplessis, F Max Kaufman
By Jordan Baron
Last season, as most Hockey East teams battled for playoff spots entering the final weekend of the season, the Terriers were right in the thick of it. Despite an 8–8–6 start, BU performed well in the Beanpot losing a close game to Northeastern in the final. The Terriers continued to flutter around the .500 mark until the end of the season, when they scraped by with a playoff spot until COVID terminated the tournament.
One of the major themes of the Terriers' season was a battle of goaltenders, as senior Sam Tucker and freshman Ashton Abel rotated between the pipes. However, with Tucker graduating, Abel will look to take over the starting spot this season.
He will not do so without competition.
The incoming class includes goaltender Drew Commesso, an 18-year-old US U18 Team star and second-round pick of the Chicago Blackhawks. Commesso slotted an 18–7–1 record for the U18 Team with .920 save percentage and a 2.05 goals against average, which stands at second-best in program history. Commesso will be to Abel what Abel was to Tucker: a talented freshman with the capability to take over the starting spot if given the opportunity.
In addition to Commesso, the Terriers' gained two more freshmen who were selected in the 2020 NHL Draft: forwards Luke Tuch and Dylan Peterson. Tuch also played for the NTDP U18 team and put up 53 points over two seasons before he enrolled at BU and was drafted by the Montreal Canadiens in the second round. Peterson, also a member of the US U18 team, was drafted by the St. Louis Blues in the third round and shot for 28 points in the 2019–20 U18 season.
Tuch and Peterson will look to fill the void created by the loss of forward Trevor Zegras, who signed a three-year entry-level contract with the Anaheim Ducks in late March. The Terriers' also lost defenseman Cam Crotty to a three-year entry-level deal with the Arizona Coyotes.
Finally, the Terriers will need to recover from the loss of team captain Patrick Curry, who graduated and signed a two-year deal with the Grand Rapid Griffins of the AHL. Curry led the Terriers with 19 goals scored last year, tied for second in the conference. Senior Logan Cockerill will replace Curry as captain.
Bottom Line: Major losses at the forward and goaltender positions place the Terriers in a tough spot. However, depending on the performance of some promising incoming freshman, they could improve over last year. This team should be interesting to watch throughout the season and will undoubtedly contend for a playoff spot.