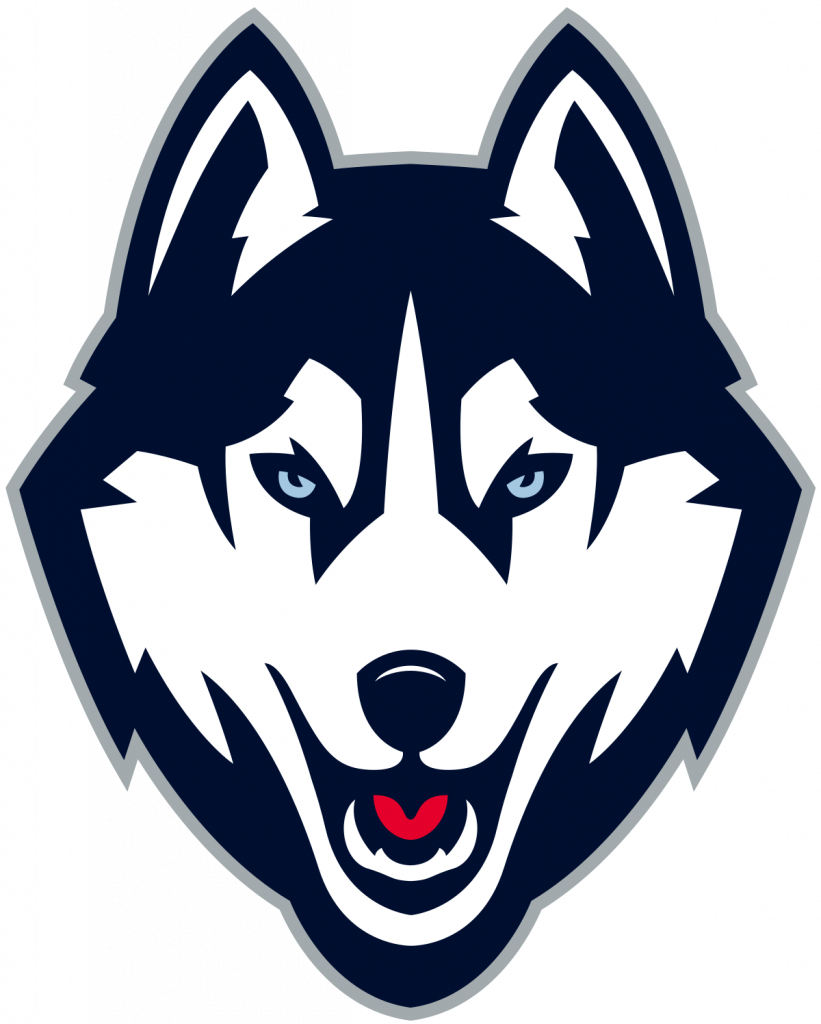 Last Season: 15–15–4 (12–10–2, fifth in Hockey East)
Head Coach: Mike Cavanaugh (eighth season)
Preseason poll projected finish: Seventh
Departures: F Alexander Payusov, D Wyatt Newpower, F Justin Howell, F Benjamin Freeman, D Bryan Nelson
Additions: F Cassidy Bowes, F Gavin Puskar, D John Spetz, F Nick Capone, F Hudson Schandor, G Matt Pasquale, F Artem Shlaine
By Jordan Baron
The 2019–20 UConn Huskies, like many teams in Hockey East, were a middle-of-the-pack squad as the season wound down. They ended up qualifying for the fifth seed in the cancelled playoffs.
The Huskies lost some key players during the offseason, including senior defenseman Wyatt Newpower, who signed with the Cleveland Monsters of the AHL. Newpower led UConn defensemen in scoring last year with 22 points and was second in blocked shots with 42, totals that ranked sixth and ninth in the conference, respectively.
The Huskies also lost two-year captain Benjamin Freeman, who signed with the Maine Mariners of the ECHL. Freeman slotted 77 career points over 135 college games.
Still, the Huskies' freshman class is impressive. It includes two forwards selected in the fifth and sixth rounds of the 2020 NHL Draft in Artem Shlaine and Nick Capone.
Capone played the 2019–20 season for the Tri-City Storm, totaling seven goals and 12 assists before the season was cut short. Shlaine is a Moscow native who played for Shattuck-St. Mary's Prep School in Minnesota, shooting for 78 points last season.
In addition to these two, Husky defenseman Yan Kuznetsov was selected in the second round by the Calgary Flames. Kuznetsov, a sophomore, played in all 34 games as a freshman, blocking 20 shots and scoring 11 points.
Bottom Line: The Huskies, like the Boston University Terriers, are poised to be another center-of-the-pack team. The loss of their captain may sting a little, but a group of promising freshmen and the added bonus of Kuznetsov coming into his sophomore season with the confidence of an NHL draftee could make this UConn team dangerous.