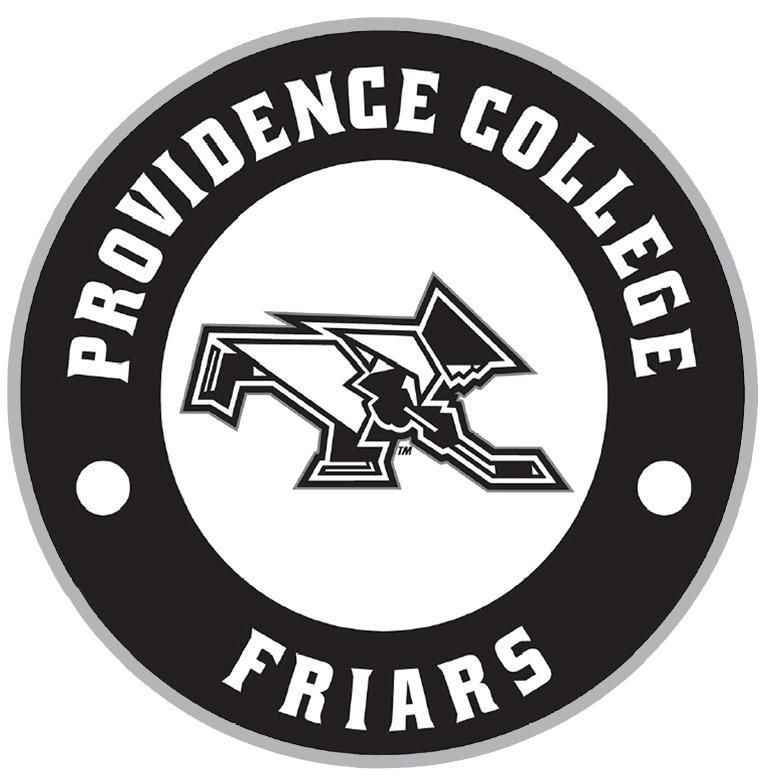 Last season: 16–12–6 (10–11–3, t-seventh in Hockey East)
Head coach: Nate Leaman (11th season)
Preseason poll projected finish: Third
Departures: F Jerry Harding, F Jack Dugan, F Shane Kavanaugh, D Spenser Young, F Vimal Sukumaran, F Caleb Rule, G Jake Kucharski, G Michael Lackey
Additions: F Nick Poisson, F Chase Yoder, F Brett Berard, D Uula Ruikka, F Matt Tugnutt, G Jaxson Stauber, G Anton Martinsson
The Friars are looking to rebound after a rollercoaster season in which they barely edged out New Hampshire to claim the last seed in the Hockey East playoffs. CCM All-American Jack Dugan, who signed a two-year entry-level deal with the Las Vegas Golden Knights, carried the Friars with a team-high 52 points, 42 of which were assists. Fellow sophomore Tyce Thompson also had a productive year, leading the team with 19 goals and earning a second team all-conference nod.
Outside of the conference, Providence was very strong, going 6–1–3 with a big-time tie against No. 2 Cornell and a win over No. 14 Clarkson. But the Friars failed to make an impression on an extremely competitive division. Teams like Maine, UMass Lowell, and Merrimack — usually deemed "easy outs" for a team of Providence's caliber — all took games against the Friars.
In the all-Hockey-East 2020–21 season, the Friars look to fare better than they did last year. Last season the only statistic that the Friars led in was power-play goals (34). After losing firepower with Jack Dugan's jump to the NHL, they are looking to replace a points machine on the power play.
The Friars will look to capitalize on a strong freshman class that includes two draft picks: Brett Berard (134th to the New York Rangers) and Chase Yoder (170th to the Pittsburgh Penguins). Tyce Thompson will also look to have an even bigger 2021 as one of Hockey East's premier scoring threats.
Bottom Line: With about two dozen returning players and a couple of NHL draft picks joining the squad, the Friars have a chance to jump a couple of spots over their 2019–20 finish. But they'll need to tighten up their play against Hockey East middlers and significantly develop multiple forwards to make that jump.