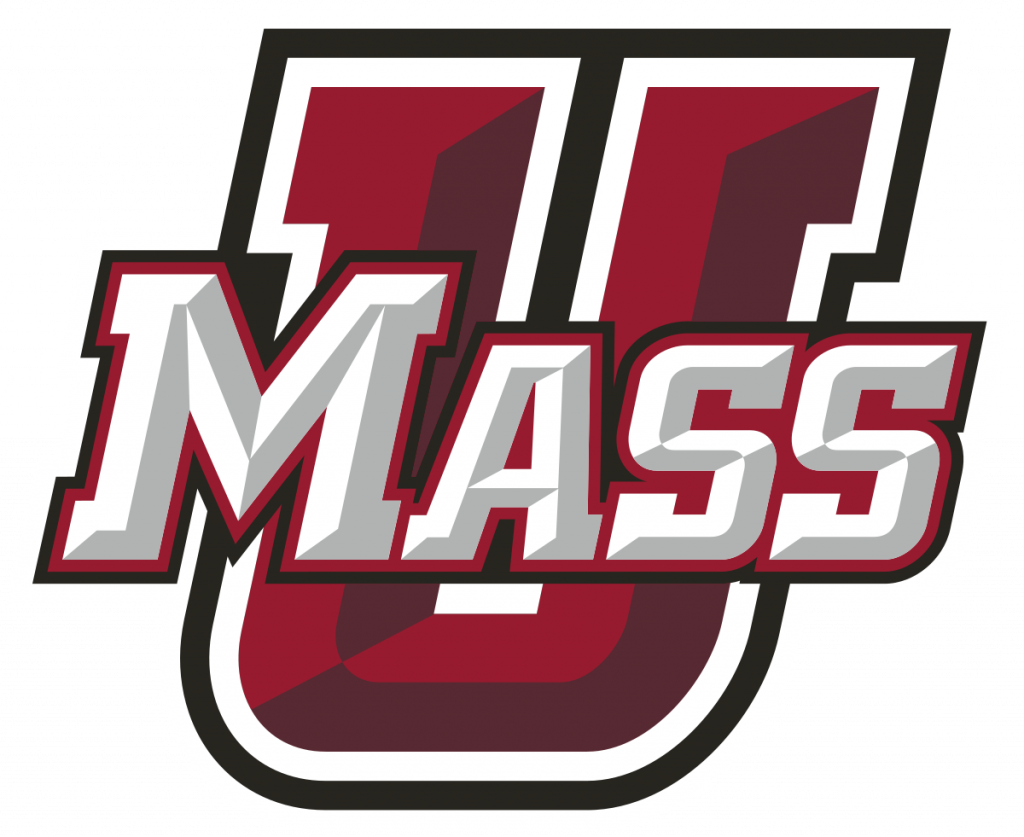 Last Season: 21–11–2 (14–8–2, second in Hockey East)
Head Coach: Greg Carvel (fifth season)
Preseason poll projected finish: Second
Departures: F Mitchell Chaffee, F Marco Bozzo, F Niko Hildenbrand, F Jack Suter, D Jake McLaughlin
Additions: F Josh Lopina, F Oliver MacDonald, F Ryan Sullivan, D Alger Linden, D Aaron Bohlinger
Like many teams, UMass Amherst was disappointed by the way last season ended, as it deprived them of the chance to flex their muscles in postseason play. Most would say Cornell or Boston College were most negatively affected by the COVID-19 shutdown, but UMass absolutely belongs in that conversation. The Minutemen had locked up the second seed in the Hockey East playoffs and were set to take on a reeling Northeastern team when the world shut down. Suddenly, UMass saw their opportunity to avenge a semifinals loss a year prior vanish, as did their chance to reach the Frozen Four for a second year in a row. UMass found itself wondering what could have been, and this upcoming season will be their chance to answer that question.
As has been the case over the last two seasons under Greg Carvel, this year's Minutemen squad is poised not only to contend for a Hockey East Championship, but for a national championship as well. UMass entered the season ranked seventh in the country and was selected to finish second in Hockey East behind Boston College in this year's preseason poll. The team has experienced a meteoric rise under Carvel, ascending from 5–29–2 during his first year at the helm to 31–10–0 (and the NCAA runner-up) in his third season. Interestingly enough, Carvel owns both the single-season loss and win records for UMass.
Carvel has become known as a master recruiter, crafting two straight top-five classes in his second and third offseasons with the team. Although this year's incoming freshman class is not as highly touted as Carvel's previous groups, it will do well to fill key holes left by UMass's departing players. Most notably, the Minuteman lost captain forwards Mitchell Chafee and Niko Hildenbrand, both of whom are members of the historic class that included current NHL star Cale Makar.
Amherst brings in freshmen forwards Josh Lopina and Oliver MacDonald to help replace its stars. Lopina brings unmatched size and physicality to the forward group, while MacDonald is more of a skillful forward with impressive skating and playmaking ability. Jake Gaudet, Oliver Chau, and Bobby Trivigno will be the important veteran presence for UMass's forward group.
While the team may not have any true attacking stars, their impressive forward depth can wreak havoc. Despite not having any-top tier forwards, UMass can employ dangerous third and fourth lines to wear down opponents and allow for multiple scoring opportunities.
The team's strength will continue to be defense and goaltending, as it has for the last several years under Carvel. The defensive unit is led by captain Marc Del Gaizo, who has logged at least 15 points in both of his seasons with the Minutemen. Joining him on the blue line will be returnees Ty Farmer, Colin Felix, Zac Jones, and Matthew Kessel, all four of whom like to be involved in the offense and set up crippling counterattacks.
The Minutemen also added freshman defensemen Linden Alger and Aaron Bohlinger to round out the unit. Bohlinger will be a name to watch all season long and should be considered a favorite to make the all-freshman team for Hockey East. He is undersized, but provides an excellent spark on offense and offers tremendous upside.
If an impressive group of defensemen wasn't enough, UMass also boasts one of the best goalie combinations in the country. The team's starting netminder for most of the season will likely be senior Matt Murray, who has a 42–23–2 record during his three years at UMass. The Minutemen can also call on junior Filip Lindberg, who might be the best backup goalie in the country. In a season as strange as this one, having two capable goalies may prove to be a significant advantage. Both Murray and Lindberg posted goals against averages of less than 1.90 last season and have plenty of experience to lean on.
UMass's schedule this season certainly favors a late-season run, but the Minutemen have some difficult stretches early in the season. In December, they play New Hampshire and BU back to back, and in January they play BC and Providence back to back. The weekend to watch will be January 15 and 16, when UMass takes on Hockey East favorites Boston College.
Bottom Line: Despite their offseason losses, the Minutemen will once again rank among the nation's best. They have retooled their lineup and should have one of the best goals against averages in the country by the season's end. Tack on elite coaching and the absence of Cornell after the Ivy League cancelled its season, and UMass — like BC — has a legitimate shot at a national title.