Story by Rae Deer
Photos by Sarah Olender
BOSTON — For the Northeastern men's hockey team, Friday night's game against Connecticut was supposed to be one of redemption. Coming off of a 6–2 loss to No. 1 Boston College, they hoped to shake off the still-present rust from their three-week COVID hiatus.
However, the game proved to be the opposite, as the Northeastern Huskies lost to the Connecticut Huskies 4–1 after a strong start led to a flat finish.
"We got beat by a better team." Northeastern head coach Jim Madigan stated. "They were more physical, heavier on pucks, wanted it more."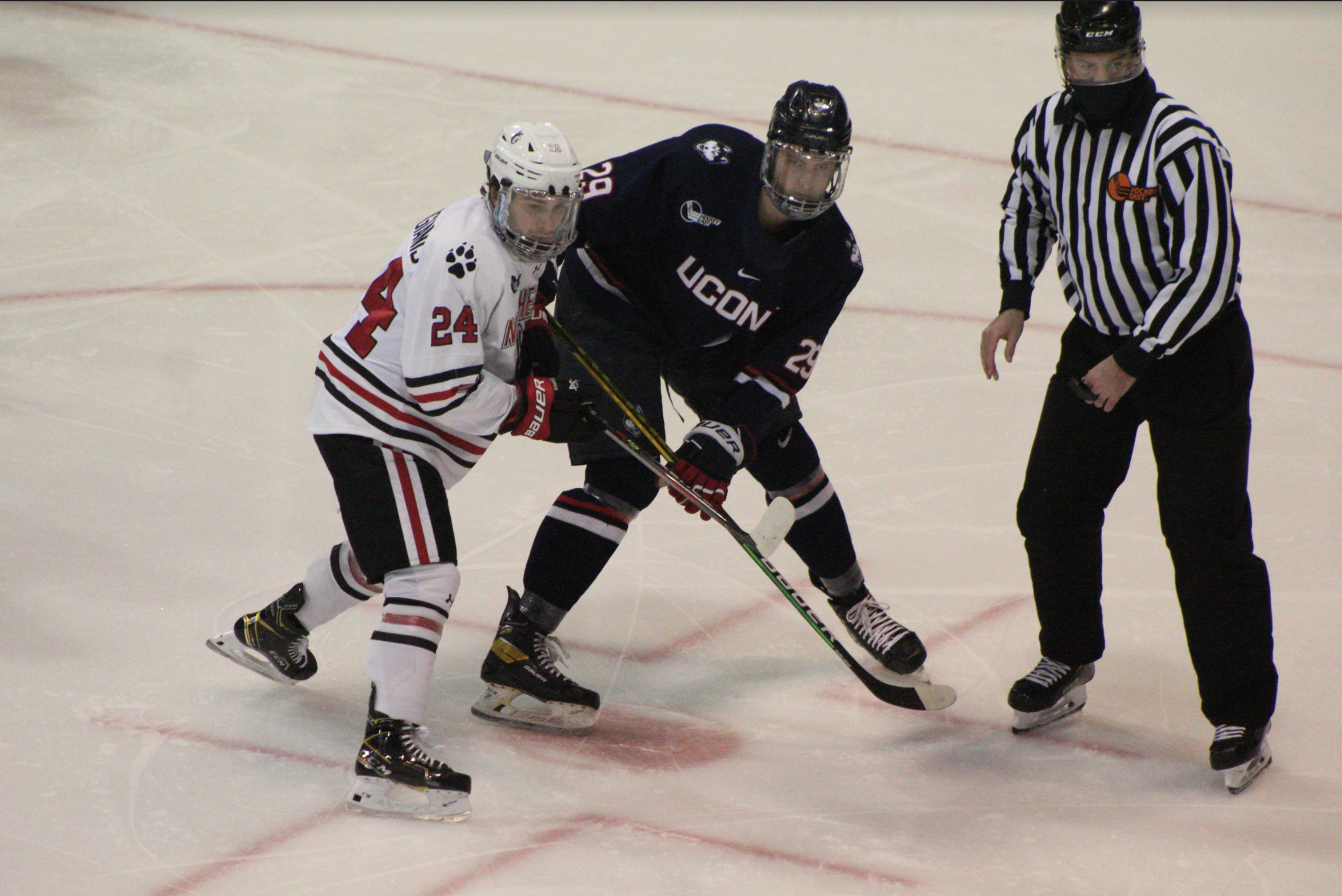 That wasn't the case to start the game though, as both teams played physical, aggressive, energetic hockey. Northeastern used this aggression to generate several shots on goal in the first few minutes. However, it wasn't until a power play after a hooking call on UConn's Ryan Tverberg that Northeastern, more specifically Jordan Harris and Zach Solow, capitalized.
Northeastern used this momentum to keep UConn from responding in the first period, and made a series of nice blocks to defend goaltender Connor Murphy's blind spot.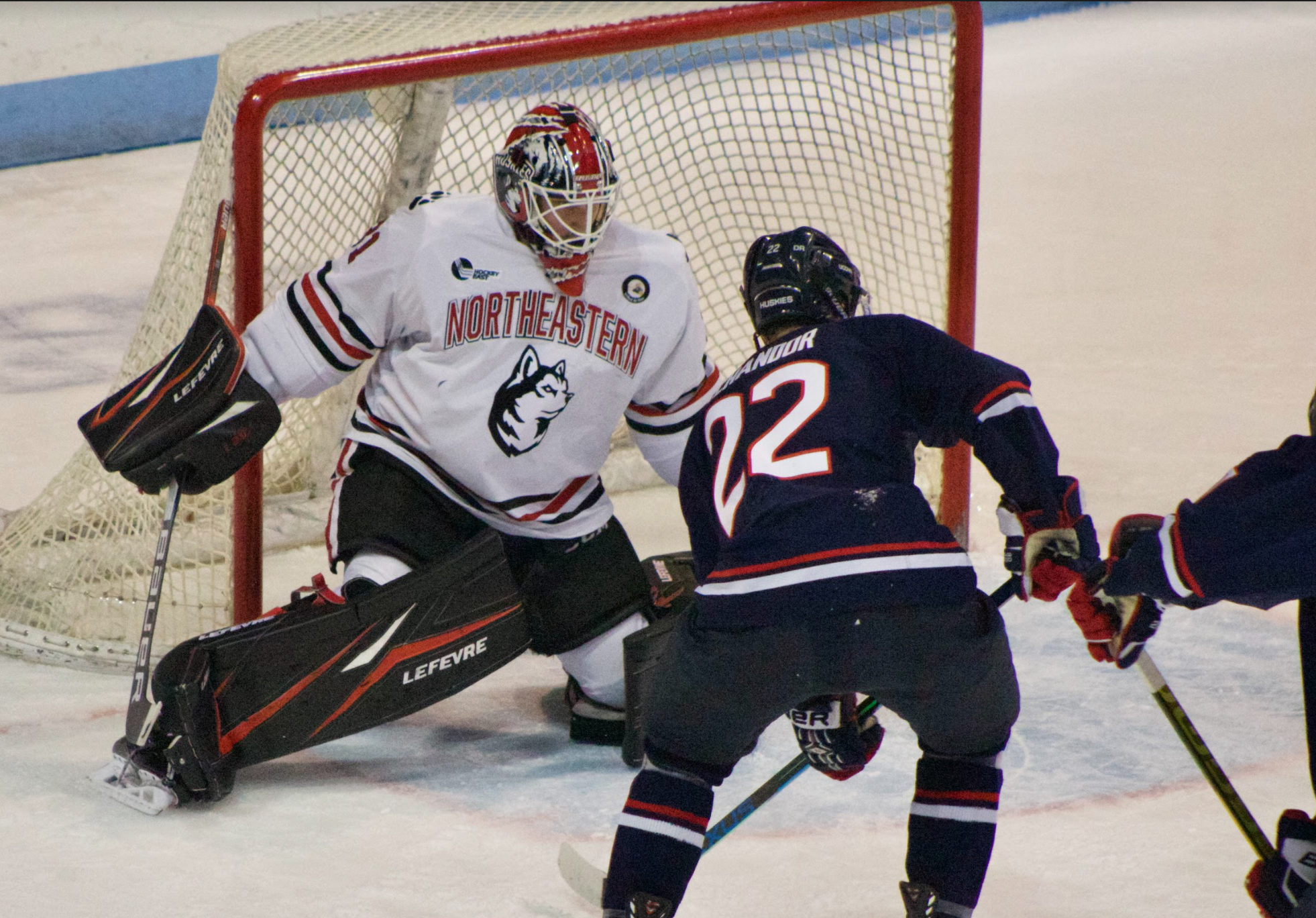 But things began to go south in the second. Northeastern attempted a series of poorly executed stretch passes which drew a number of offside and icing calls. These passes were also easily intercepted by UConn forwards like Vladislav Firstov, who took advantage of a bad pass to feed linemate Artem Shlaine for a breakaway goal.
From there, UConn couldn't be stopped. Three minutes later, Jonny Evans got an open shot on Murphy and potted it for a 2–1 lead.
"We took a 1–0 lead and then we gave it away on two bad plays," Madigan remarked. "We're a little bit fragile right now and we gave those two goals away, it was almost like we deflated with half of the game left and only down by a goal."
Northeastern couldn't keep up with UConn's physicality and it showed. They stopped generating as many shots on net and were having issues intercepting passes and giving the pressure back to their opponents. 
Going into the third Northeastern only continued to slow down, while UConn seemed faster and more aggressive than ever. Bad defensive decisions abounded, like this one that allowed Ryan Wheeler to stroll right down the middle and put another one in the back of the net.
And it didn't end there. With two minutes to play, Northeastern made a last-ditch effort and pulled Murphy in favor of a six-man rush. UConn ended that effort quickly when Kale Howarth scored an empty netter off of a face-off to cement their victory at 4–1.
Northeastern will play on Tuesday against No. 9 UMass at 6 PM Eastern. Mike Puzzanghera, Jack Sinclair, and Khalin Kapoor will call that game, with coverage beginning a few minutes before puck drop.