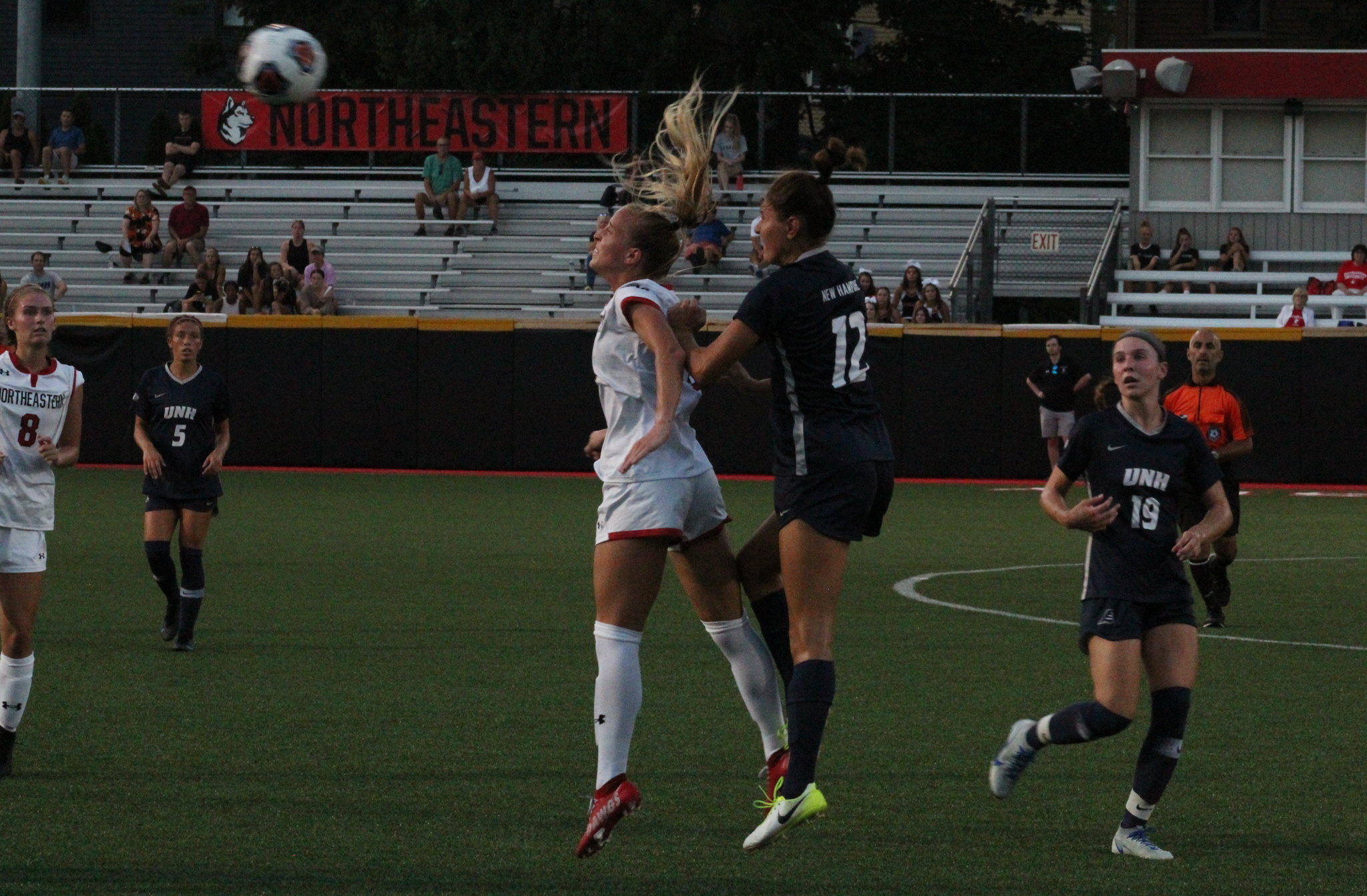 2021 was full of unknowns for the Huskies. Would the season survive a COVID-19 outbreak? How would players recover from a shortened offseason? How would the team fare in a full-length regular season after the craziness of a pandemic-shortened schedule a year prior?
This season, there are many more certinaities across the college soccer landscape, and for the Huskies roster. Northeastern played nearly a full slate of games last season, and we can now draw conclusions from player performances and make informed predictions about how the 2022 season will go.
Northeastern will only see two notable losses from last year's squad: Defender Julliane Ross, who started in all nineteen games last season and led the team in minutes, and Defender Mckenna McManus, who signed with the Chicago Red Wings after graduating. The rest of their lineup will be returning for the 2022 season, hungry for another chance in the CAA tournament after falling in the championship game last year. Even better, they will have played a much more typical season together under seventh-year head coach Ashley Phillips, and will be going into this season that much more prepared.
After having a breakout year where she started all nineteen games for the Huskies, Midfielder Alexis Legowski is positioned to do just as well this year in her senior year. Last season she totaled a whopping three goals and four assists, ranking tenth in the CAA for total assists. Legowski made the All CAA Second Team a season ago, but clearly turned enough heads to earn her a CAA Preseason All-Conference Team selection this year.
The only other Husky named to the Preseason All-Conference Team was the Junior Defender Faith Rosenblatt, who ranked seventh in assists in the CAA with a team-leading five tallies. Rosenblatt was crucial in a supporting position, only taking four shots the entire season. But she thrives on helping her teammates, including a crucial assist in the CAA Champioship against Hofstra. She was named to the CAA All-Rookie Team for her efforts, alongside forwardRose Kaefer.
Northeastern was active in the transfer portal, adding Jessie Hunt and Holland Stam to the roster. Hunt spent her first two years at Wisconsin, where she started in nine games in her sophomore season. Holland Stam, a graduate goaltender transfer from Duke, will presumably platoon with Angeliene Friel, Northeastern's only returning goalkeeper. Stam saw limited minutes with the Blue Devils, but was team captain her senior year and was formerly ranked the 11th best goalie in the country coming out of high school. Friel, the returning senior in net, has had an illustrious career with the Huskies, ranking third in the CAA for goals against average, first in total saves, and first in saves per game in 2021. Friel was named team captain this season. Her assistant captains will be Legoski along with Midfielder/Defender graduate student Sydney Fisher.
This 2022 women's soccer team is hungry to repeat the successes of last season and rectify their failures. They won't have it easy, starting in an away game against Boston College, a foe they've only managed to defeat once in program history, but this is their season to break out and make a real run for the elusive CAA crown.