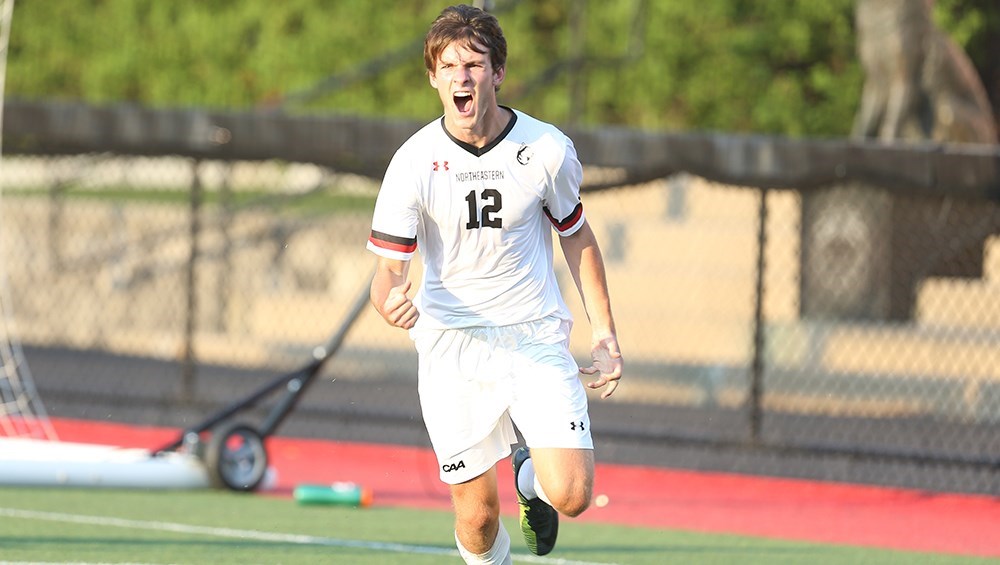 Northeastern's first-year head coach Rich Weinrebe got right to work putting his stamp on the Huskies' roster, with 13 new players — eight freshman and five transfers — joining the program this fall. Weinrebe retains much of the potent offensive force that lifted the Huskies to a winning record last season, but many of Northeastern's key losses on the defensive side of the pitch will be filled by newcomers. Here's a look at each of the Huskies' new additions in 2022.
The Freshmen
Northeastern's freshman class this year features players from all over the world, with a range of experiences from international play to youth academies for pro clubs.
The Huskies bring in a trio of local players from the Boston area, keeper Nikola Antic from Waltham, and midfielders Morris Matthews and Lucas Vallejo-Tato from Cambridge. Antic likely won't get a lot of playing time early on in his career for the Huskies due to redshirt junior Colby Hegarty's impressive play between the pipes. Matthews, on the other hand, has a chance to get on the pitch his freshman year and has shown his talent in the New England Revolution's academy. Vallejo-Tato could also see some minutes early on; his youth career is highlighted by his six years playing for the Boston Bolts, a developmental club for the MLS.
Northeastern also went far beyond the local area for its new talent, starting with Sami Baiche, a midfielder coming over from Sweden who has experience playing professional soccer for IFK Lidingo. Forward Fraser Brown is another international freshman, from New Zealand. Brown, while facing stiff competition trying to crack the starting 11, should provide a great boost off the bench for the attack. One of his main accolades prior to joining Northeastern was being the top goal scorer for Wainuiomata AFC's first team in 2020-21.
Other freshmen forwards for the Huskies are Edward Rendle from Atlanta, and Tiger Shinoda from the Seattle area. Rendle had an incredibly impressive high school career, earning All-State first team his senior year and helping his team win a state title and achieve the ranking of No. 1 in the nation according to MaxPreps as a freshman. Shinoda spent four years with the Seattle Sounders Academy while in high school. Both players should get opportunities off of the bench early on to showcase their playmaking talents.
The lone defender in this freshman class is Matty Gardner from Vermont, where he was voted as one of the top prep players in New England. With the gaps left behind in the defense by graduates Kolade Salaudeen and Evensky Berleus, Gardner will get a chance to compete with some of the transfers to earn a starting spot in Weinrebe's backline.
The Transfers
Two of the top transfers into the squad come from Florida Atlantic: junior Fabrizio Cubbedu, who should add some early support to a defense that only has a few proven players on the roster, and sophomore Davide Romeo, an AAC All-Rookie team selection last season who should be a great addition to the Husky midfield.
The other underclassman transfer joining the squad this season is the Norwegian forward Tobias Wangerud who spent his freshman season at the University of San Francisco where he started nine games, registering one goal and one assist.
The last two veteran additions for Northeastern are both graduate student transfers. Ahria Simons is a defender who spent his last four years at Dartmouth College, where he also ran track. As a sophomore, Simons started in 13 of 15 games for the Big Green but didn't see much of the field during his last two years.