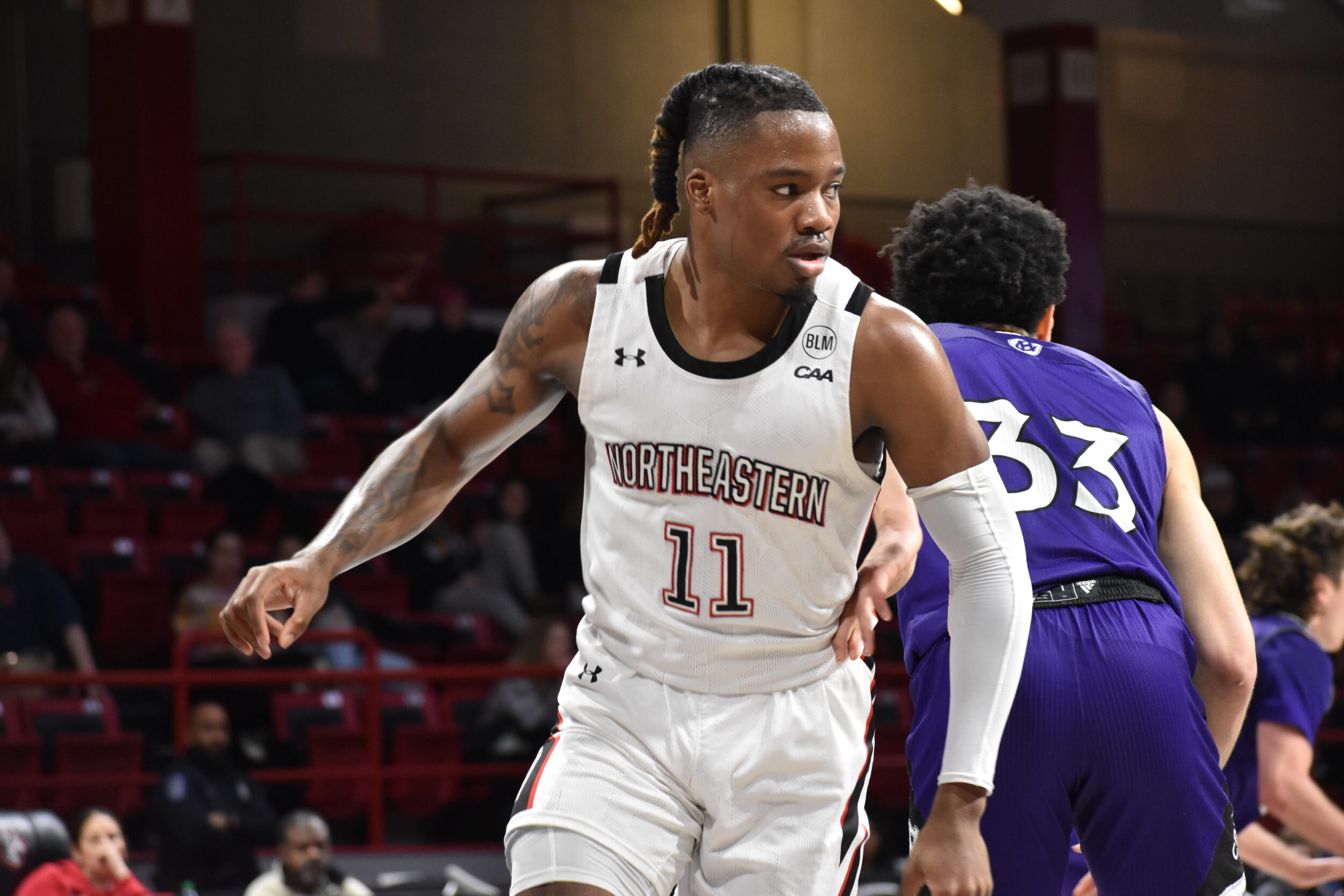 Coming off a surprising and dominating win against Georgia State Dec. 2, Northeastern looked to continue rolling against Holy Cross in a matchup the Huskies were heavily favored to win. Despite taking the loss, the Crusaders battled hard, falling in a 59-58 thriller.
Northeastern came out of the gates flat, failing to score on four straight offensive possessions to start the game, turning the ball over three times, and missing a point blank layup. On the other side, senior forward Gerrale Gates sparked the visitors' offense, finishing a nifty layup around junior Alexander Nwagha to start the scoring. He continued to back down defenders in the post time and time again en-route to 13 first half points.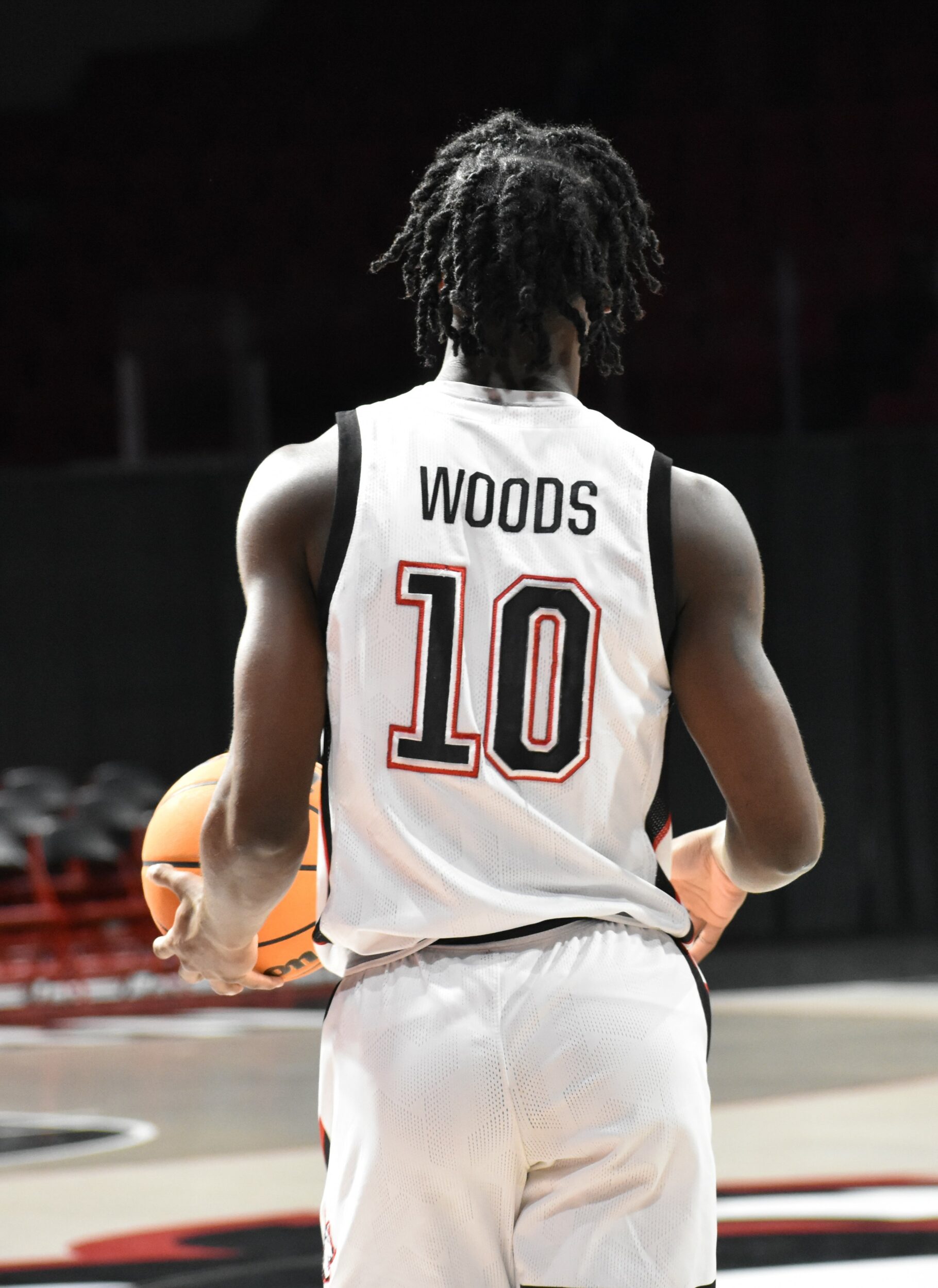 Despite the rough start, the Huskies answered thanks to two threes from freshman Jared Turner. The sharpshooter was able to convert open looks generated after junior Jahmyl Telfort drove into the paint and collapsed the defense. Turner got the nod in the starting lineup this afternoon, in lieu of usual starter Coleman Stucke who was injured during the Georgia State game.
"[Turner] has been our most consistent three-point shooter. You want to stretch the floor a little bit, he came out and was able to knock down two threes and break the ice," said head coach Bill Coen on his decision to give the freshman the start.
The back-to-back buckets from Turner gave Northeastern its first lead of the afternoon; they extended it thanks to second chance points from Nwagha, freshman Masai Troutman, and junior Joe Pridgen to take a 12-6 lead.
However, after the under-12 media time out, the momentum shifted and the rest of the half was all Holy Cross. Gates continued his dominance in the paint as Nwagha offered little resistance despite his size advantage. The Crusaders, who averaged just under 20 three-point attempts per game coming into the contest, had only taken six in the first half, but connected from distance on three straight possessions — first from junior guard Joe Octave and then a pair from classmate Nolan Dorsey — to open up a 26-16 Holy Cross lead. During this run, Northeastern worked hard to keep up, having to settle for mid-range jumpers from Telfort and Pridgen.
As the half wound down, Northeastern was able to claw back, successfully running the pick-and-roll for an open Chris Doherty dunk. It was the senior forward's first action since suffering an injury during the Huskies' home opener against Harvard almost a month ago. Junior guard Glen McClintock and Pridgen also hit threes after Crusader turnovers to cut the Holy Cross lead in half. The teams traded buckets to close the first half, with the Crusaders taking a 31-26 advantage into the break.
Looking to make up for some defensive mishaps from guarding Gates, Nwagha displayed his active hands to start the second half, disrupting Holy Cross passes and also collecting a couple of steals. The junior also went coast-to-coast after picking the pocket of freshman guard Will Batchelder, flushing down a thundering dunk that brought the Huskies within three. Nwagha finished with four steals and two blocks, alongside six points on perfect shooting.
Not to be out-matched, Doherty finally found his rhythm in the second half. The Crusaders did not have many answers for the big man, unsuccessfully attempting to use Gates and junior forward Simon Wilbar to counter. Doherty had 12 points and seven rebounds in the second-half, a stark contrast from the two and two he contributed in the first half.
"First half was full of rust for [Doherty], but down the stretch, he found his rhythm," Coen said. "It was a 'welcome back, Chris Doherty' day, he really had an impact on the game. Obviously a bunch of other people contributed, but we don't win that game without Chris"
With Gates' hands full guarding Doherty, his offensive production dropped. The Huskies also looked to other options, like Doherty, to slow the opposing forward, but Gates' kryptonite turned out to be a guard in Telfort.
"[Gates] started to get it going a little bit, we wanted to give [Telfort] a chance at him, and I thought he did a terrific job on him, settling him down," Coen said. "That allowed [Doherty] to be off the ball, he was able to dominate the backboards."
The Crusaders needed someone else to step up otherwise the Huskies would easily take the contest. Their hopes were answered by Batchelder, who led Holy Cross in second-half scoring with ten, going 4-5 from the field and 2-3 from distance after laying a goose egg in the first half. The freshman's timely buckets stifled any chance of a Northeastern run and kept the game interesting. His two threes came in the closing minutes, when Northeastern had opened up a 57-52 lead and was looking to put the Crusaders away.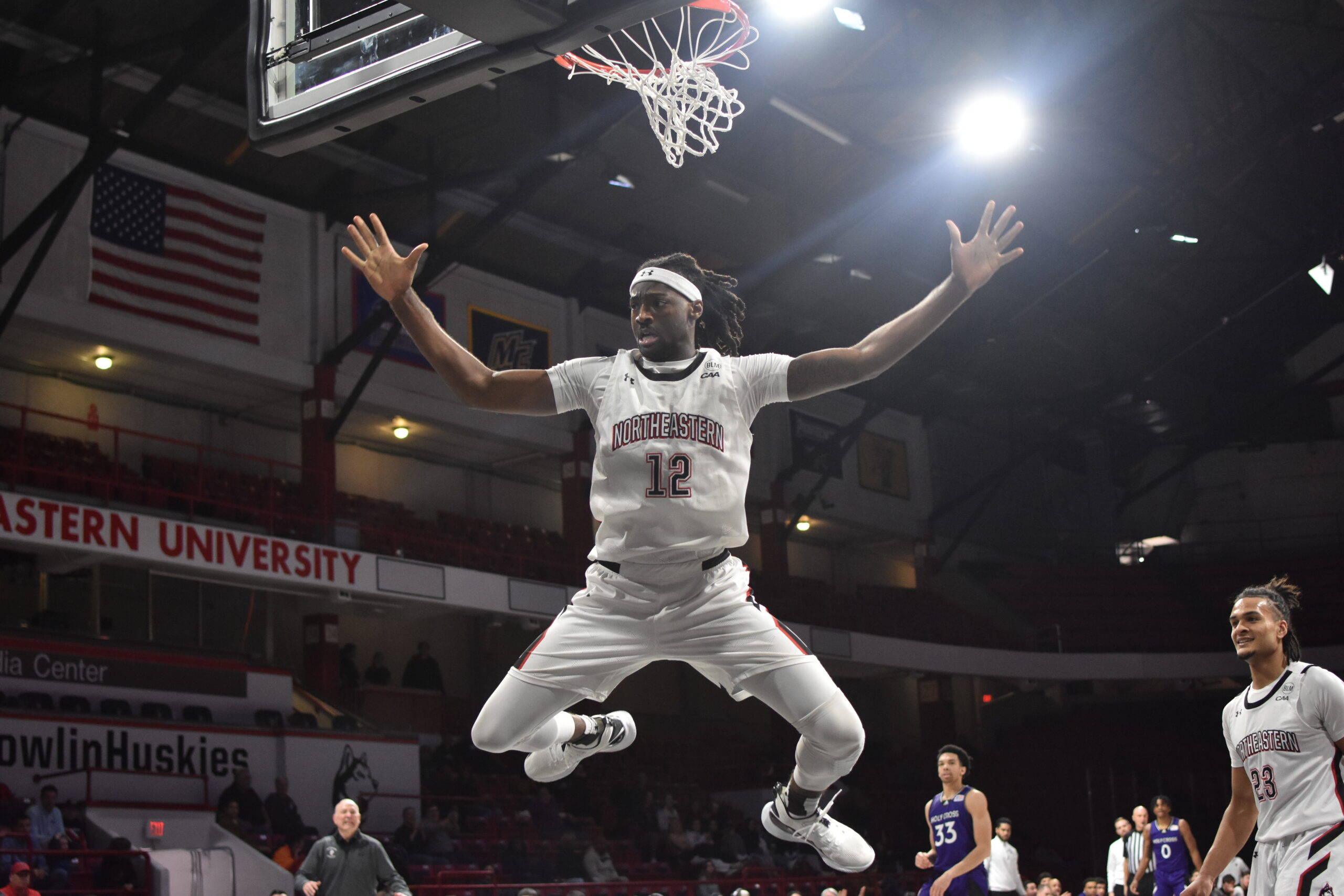 After Batchelder's second three, the two teams found themselves in a one-point game, Northeastern up 59-58, with just over a minute to go. Nothing would come of this though, as the teams would trade turnovers and missed threes. The Crusaders had one last chance with five seconds left, coming out of a timeout only needing a two to win the game. They looked to Gates who was stymied by Telfort immediately and forced to pass out of a double team. Octave got a fairly open look from straight away but was unable to convert as time ran out.
Northeastern will head to Chicago with a 3-6 record. The Huskies will face UIC Dec. 18 with a 2 p.m. EST tipoff.