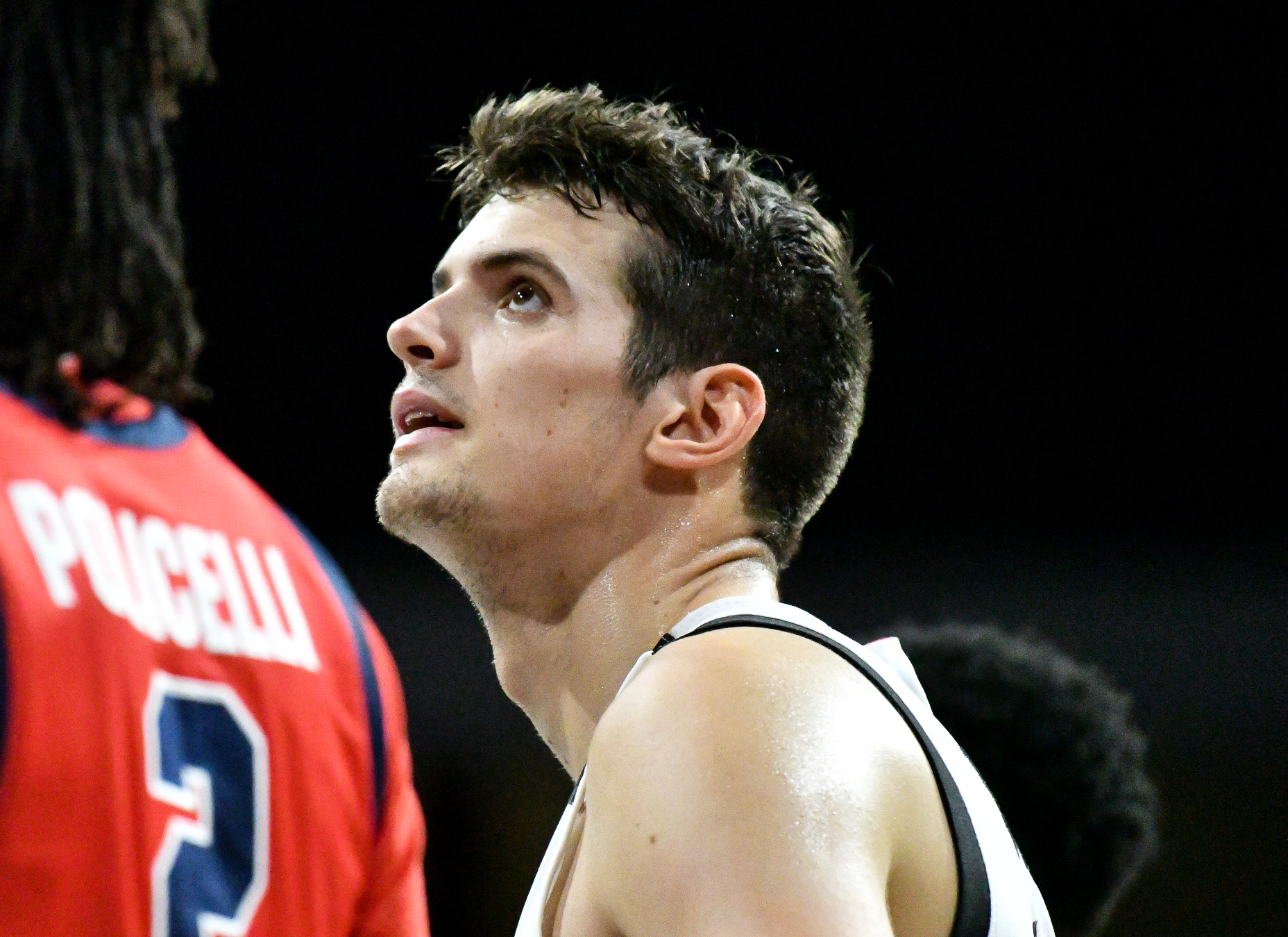 BOSTON — Last week the Northeastern Huskies were dubbed the "Heart Attack Huskies" after holding on for a three-point win over NC A&T. This week they're certainly the "Heartbreak Huskies" following their 65-61 loss to Stony Brook on Saturday afternoon in Matthews Arena.
Right when you thought they'd tie it up, the Huskies just couldn't make enough key shots down the stretch allowing the Seawolves to stretch their lead.
"We just couldn't make good enough stops coming down the stretch to get over the hump," said Northeastern head coach Bill Coen.
Trailing by as many as 13 in the second half, Northeastern worked to cut that lead to two with six minutes left off a layup from senior forward Chris Doherty, but then the Seawolves answered with a quick bucket and four more free throws to make it a three-possession game with 4:29 to play.
Again, the Huskies battled back, and two straight Coleman Stucke threes cut the lead to two with two minutes to play.
The junior forward's third straight deep ball, however, clanged off the rim and Stony Brook's senior forward Tyler Stevenson-Moore drained a clutch stepback triple over an outstretched junior guard Glen McClintock to extend the lead.
Northeastern didn't let up, and tried to speed up the tempo of the game with a press, which worked wonders for the defense. As Stevenson-Moore tried to inbound the ball, the Huskies swarmed the Seawolves and got multiple quick steals and easy buckets. With 36 seconds left, it was still just a four-point game.
That extra shot or great possession never came for the Huskies, with much of the credit to Stony Brook, as it responded any time Northeastern had clawed their way back into it.
"I thought, for the most part, we allowed them to control the pace of the game," Coen said. "It's very slow and methodical. We wanted to get a little bit more uptempo. I didn't think we got to that until about six minutes to go in the game."
Another key moment in the game came when the Huskies opted to send Doherty to the bench for the final three minutes. They went small and had a lineup of guards and wings that could all score, something the Seawolves aren't as strong in defending, with rim protector graduate student center Keenan Fitzmorris not able to match up with quicker players.
Doherty had tallied 11 points down low, but Fitzmorris had gotten the best of him over and over again on the other side, putting up 16 points of his own. With the seven-foot Fitzmorris out, the Huskies got to the rim and had better chances, even if they came up short.
Offensively, junior guard Jahmyl Telfort led the way for Northeastern with 16 points.Besides Doherty's 11 however, no one could get going. They shot 6-of-30 from beyond the arc and couldn't convert from the free throw line, shooting just 9-of-16.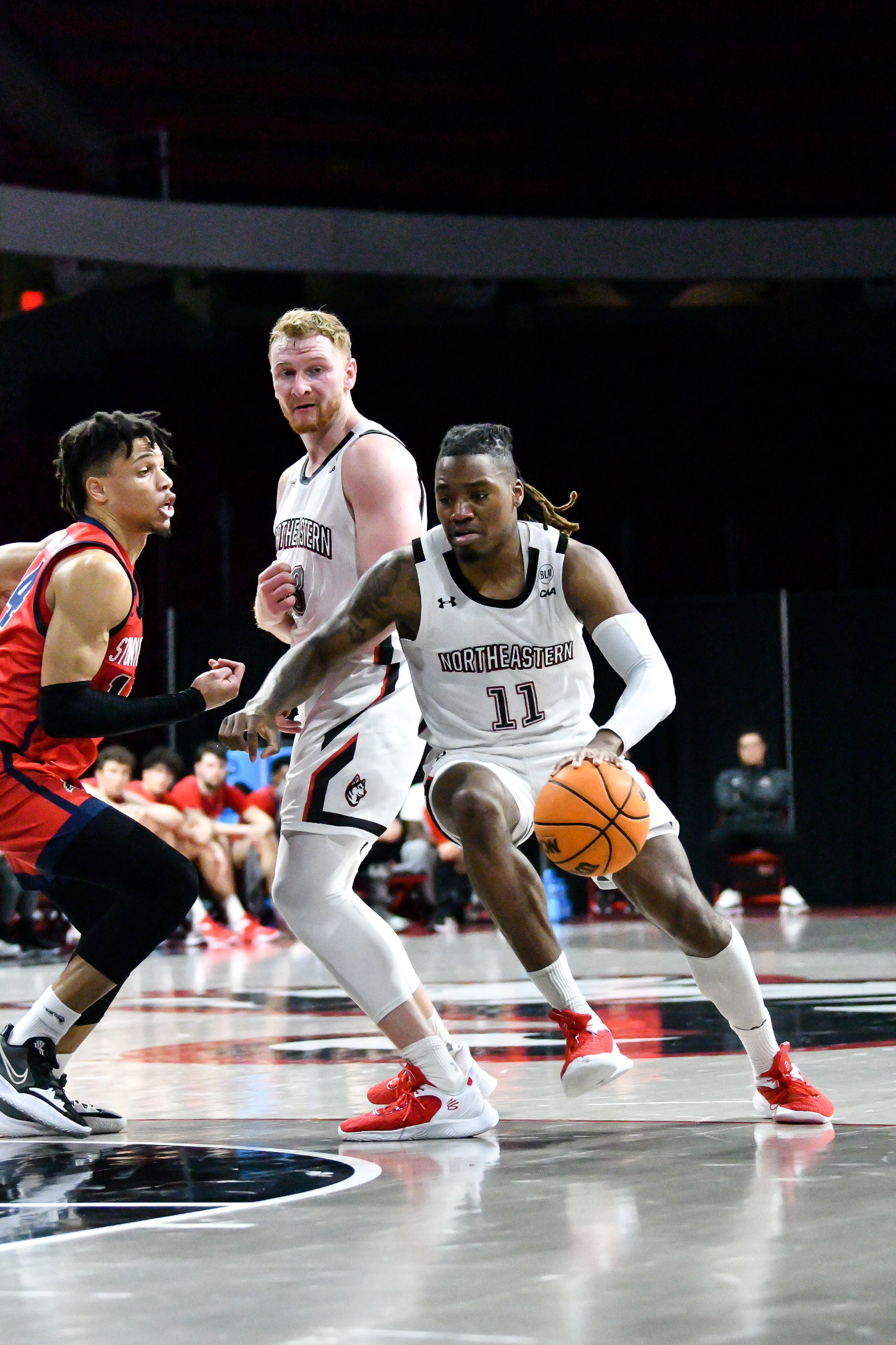 Without threes falling, and facing a good rim protector in Fitzmorris, the Huskies really struggled to put together good offensive possessions, something that has plagued them all year. And they didn't rush to get out in transition either, with just nine fast break points.
"[The Seawolves] are a difficult team to play against," Coen said. "It put a little bit more onus on our perimeter shooting. Thursday night we shot it great, today not so much."
Losing at home in the CAA is never ideal, but especially to the Seawolves in their first CAA game. After home matchups with NC A&T and the Seawolves — both lower-tier conference teams — the Huskies will travel to William & Mary and Hampton for their next two contests.
They haven't faced the heavy hitters like Charleston and Towson yet, but they need to take care of these weaker opponents in their march to March.
WRBB will return to on-air coverage of Huskies' basketball for their matchup against Drexel on Jan. 14 at home.