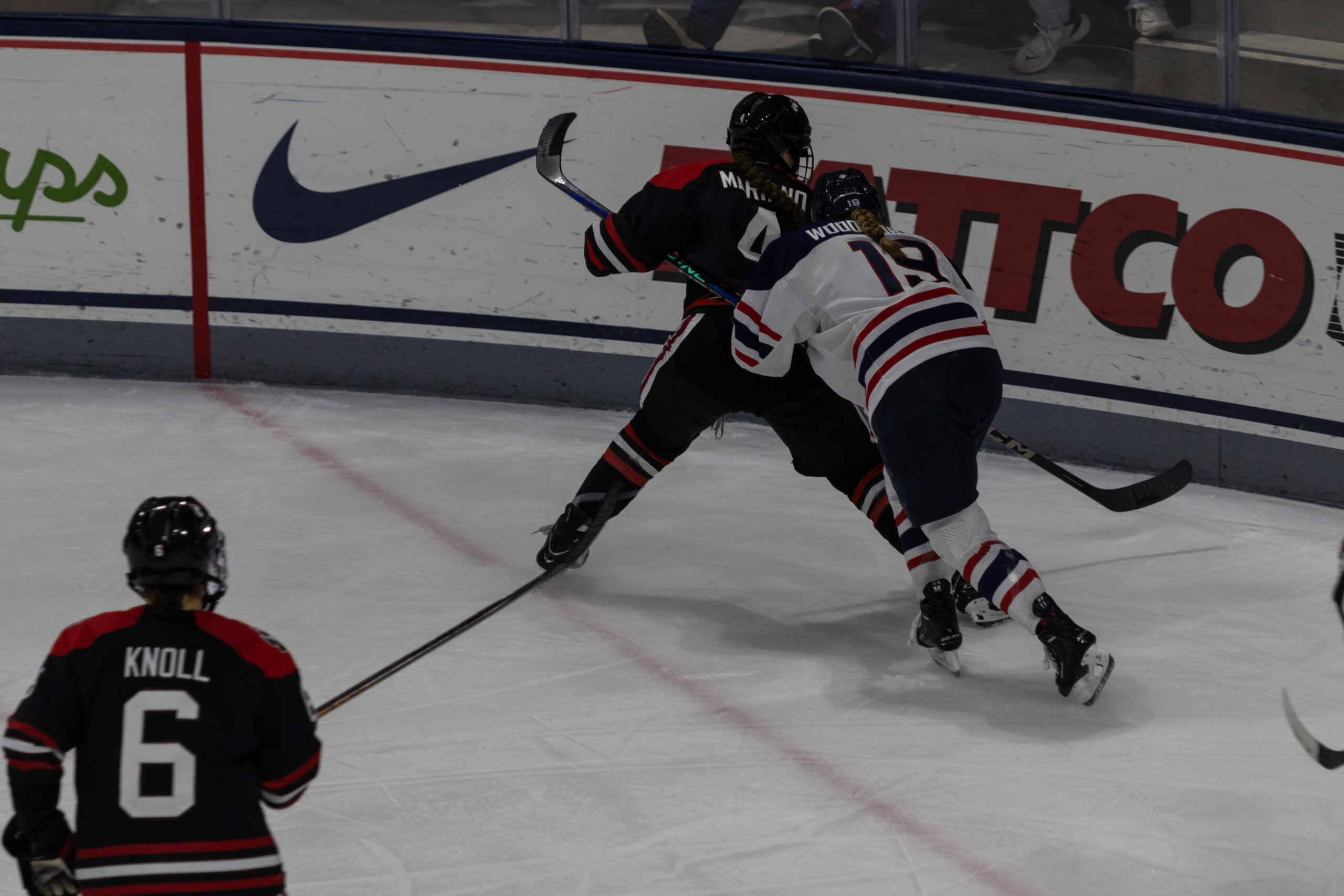 After suffering a shutout loss to Uconn in their home building on Friday night, Northeastern entered Saturday's rematch at Toscano Ice Forum in dire need of a better outcome.
Instead, Northeastern fell short yet again, falling 1-0 on Saturday to the same opposing Huskies in heartbreaking fashion. The loss was Northeastern's fifth shutout in their past seven games — entering this season, Northeastern had been shutout four times in the past five years.
The final score on Saturday does not do justice to just how well Northeastern played, but does repeat the familiar storyline of the Huskies continued struggles with finishing chances close to the net. 
"Honestly, I'm really disappointed in that one because I felt we did some really really good things," said assistant coach Nick Carpenito. "We had Grade A opportunities all over the ice."
Northeastern did with multiple rebounds that came towards forwards that couldn't bat them home or that rang the bars of the net and stayed out. However, these chances didn't just come from the usual suspects of the top six in the forwards group. The bottom six of Northeastern got an uncharacteristic amount of shifts throughout the entirety of the game that didn't stop in the third period like we have seen in the past. Something that hasn't been the norm for years at Northeastern but with how well they played, could be a new norm for head coach Dave Flint.
"We felt comfortable playing them," said Carpenito. "Especially the first period I thought our bottom six was really really good and created a lot."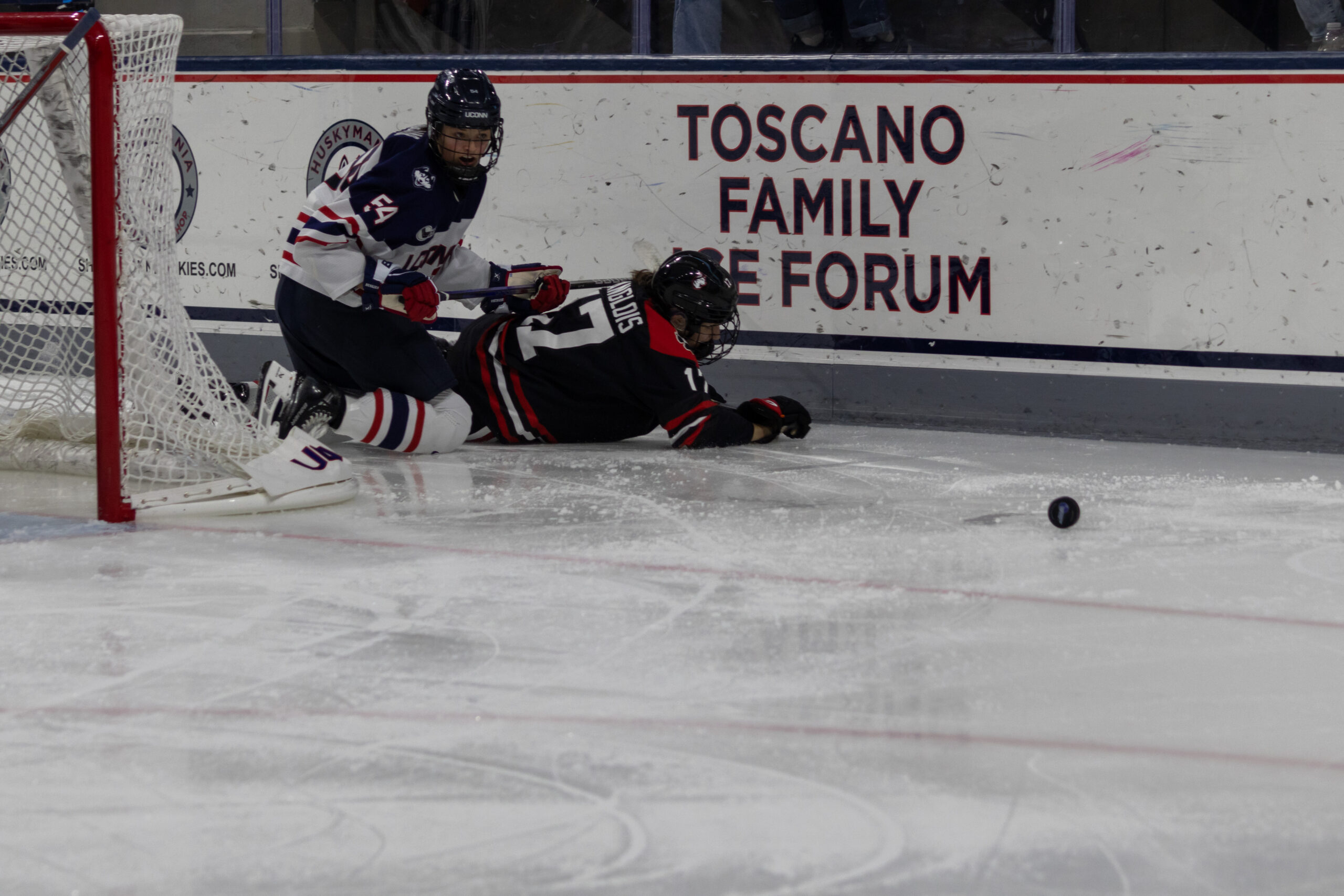 Northeastern was relentless throughout the first two periods of play and into the third. They seemed to have chance after chance, but nothing would enter the back of the net.
"We are looking to find a way for one to get through, it doesn't matter who it comes from," Carpenito said. "Everyone is going to get their chances."
Carpenito also felt the team did a much better job playing within their offensive zone system. The shots from the point were on net and there were plenty of tipped pucks with traffic out front that were either barely saved or just went wide.
In the dying minutes of the third period, UConn got its chance off an unlucky puck hop over the stick of Northeastern sophomore defender Kristina Allard, springing a two-on-one opportunity that UConn senior forward Jada Habisch capitalized on.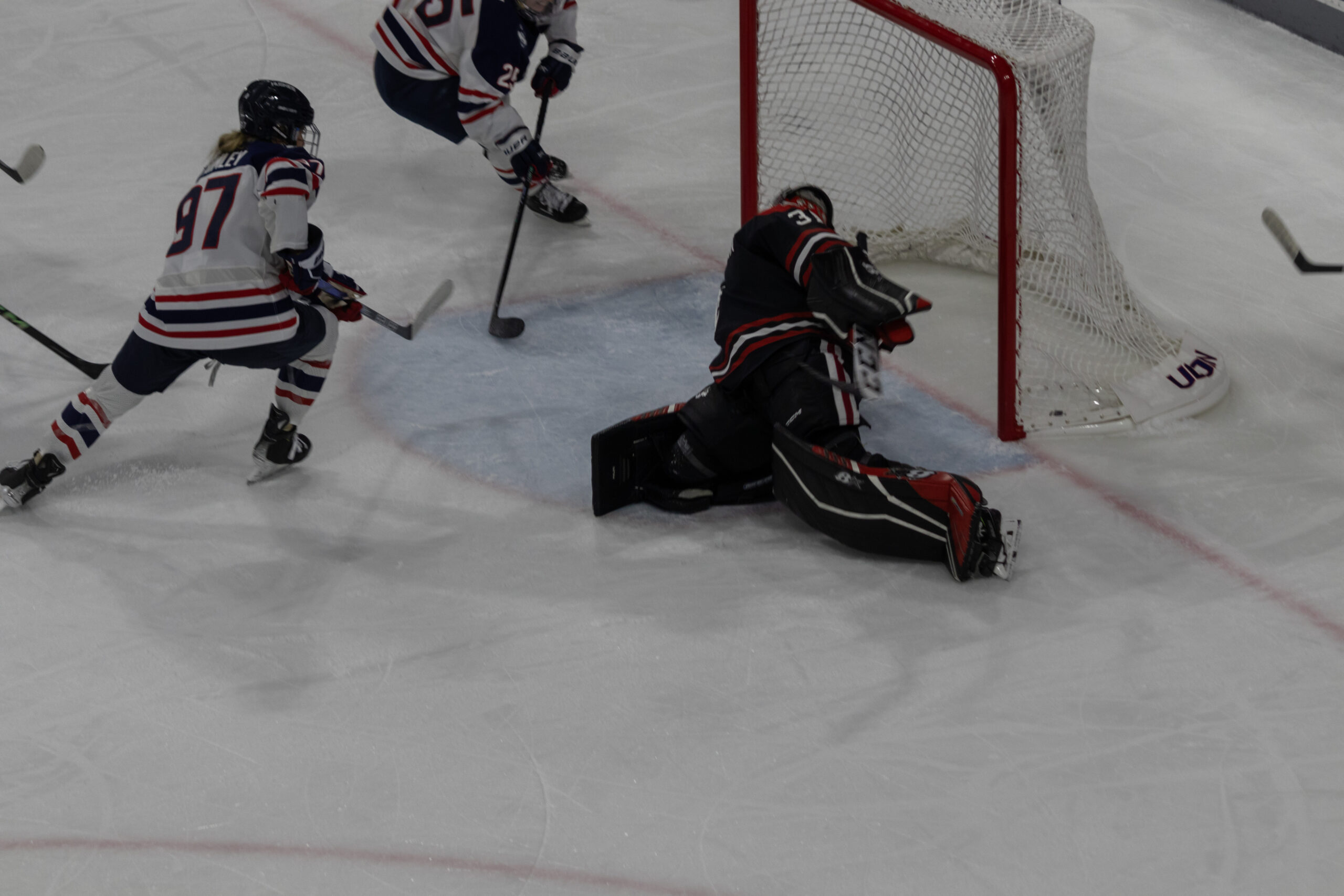 Something to note from this match up is that there was not a single powerplay opportunity for either side, and not because both teams played a perfect match — just nothing was called.
"They are frustrated obviously," said Carpenito. "But in a close game, we did our usual thing and we made sure to let them know they did some really really good things today."
104.9 WRBB Sports will be back in action for some more women's hockey as the Huskies will take on Providence at 7 pm. Jack Sinclair and Sarah Popeck will have the call at Matthews Arena.