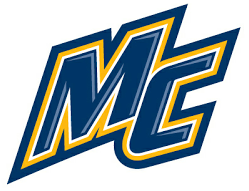 Last season: 5–24–5 (2–20–5, 10th place conf.), missed tournament
Head Coach: Erin Hamlen (sixth season)
Preseason Poll Finish: Ninth
Losses: G Léa-Kristine Demers, D Lauren Mac Lean, F Mikyla Grant-Mentis, F Jessica Jacques, D Chloe Cook, F Kate Bukolska
Additions: D Natalie Nemes, D Grace Karunakar, D Bree Bergeron, F Ally Qualley, F Reagan Minor, D Raice Szott, F Carly Glover, F Hannah Corneliusen, G Aries Mustoe
Merrimack is a young program, entering just its sixth season in the NCAA. The Warriors are looking to find their identity after an atrocious 2019–20 campaign in which they won two conference games (five overall) and sank to the bottom of the conference standings. The Warriors' only wins came over Maine and Connecticut, and they scored just one goal in three games against Northeastern.
Senior Megan Fergusson was named as team captain along with seniors Courtney Maud and Dominika Laskova as assistants. Fergusson was assistant captain last year and will need this experience to lead a young team with eight freshmen. However, it's not a good sign when your team captain only scored two goals in the previous season.
Merrimack hopes to energize its team with nine new players, including Hannah Corneliusen — who led all high school players in Minnesota with 50 goals and 75 points last season — and Alaska All Stars forward Carly Glover. Sophomore Emma Gorski will have to compete with newcomer freshman Aries Mustoe to start in goal. Gorski played in nine games last season and made a season-high 47 saves against Northeastern. 
Bottom Line: The Warriors will look to improve on a dismal season by winning a few more games, but even in a best-case scenario it's hard to see them jumping up more than one slot in the standings.