Story by Catherine Morrison
Photos by Sadie Parker
BROOKLINE, MA — Friday afternoon's game was overcast and humid, and the Northeastern Huskies brought the rain.
Northeastern (8–5) went through their entire lineup in the first inning against UMass (7–6) starter Jack Steele, who looked to be struggling with his windup, throwing almost sidearm with a dropped elbow. On one of his first pitches, Steele accidentally held on to the ball in what would have been called a balk had there been runners on base. This was a sign of bad things to come for Steele, who gave up seven runs in the first inning, including doubles by Scott Holzwasser, Ian Fair, and Danny Crossen.
Steele was (surprisingly) kept in for the next five and a third innings, but couldn't wrestle back his command. Although he was in desperate need of defensive support, the Minutemen played like they had forgotten they were a D1 college team with a winning record. Errors abounded, with not one, but two made by catcher Dylan Judd, plus two plays which should've resulted in outs but which suddenly became fielder's choices.
If the Minutemen were plagued by lackluster offense, weak defense, and wild pitching, the Huskies were the complete opposite. Northeastern starter Kyle Murphy had his best game of the year, with a personal best of ten strikeouts in six innings.
"He had the curveball and the changeup, the slider, he's got his fastball," Northeastern head coach Mike Glavine said. "His command was excellent today. That's what we need from him. He's a veteran, he's talented, he's a true four-pitch guy so it was great to see him have that success today."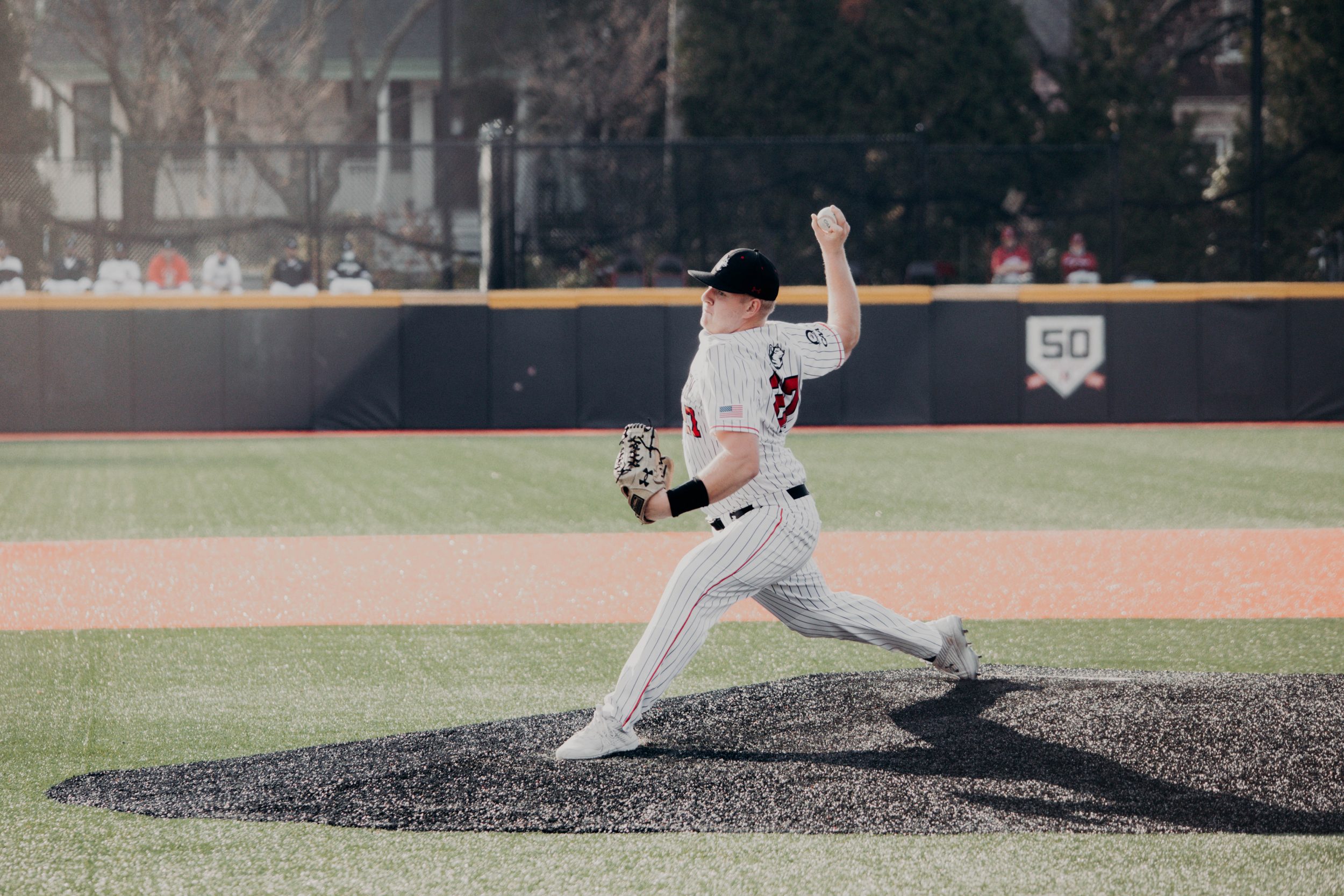 Northeastern kept up their offensive production, scoring in every inning except the fourth. Every starter got a hit, which was a welcome departure from some uneven batting in prior games. Fair had a particularly good day coming off a cool streak to start the season. Fair hit a triple, double, and home run to finish one single shy of the cycle.
"We definitely need him to get going, he changes our lineup," Glavine noted. "It was great to see him get the results he deserves. He's such a hard worker and a great kid, tremendous hitter, slow start and today was huge."
Corey DiLoreto was also a welcome sight in the lineup; the infielder hadn't played since taking a pitch to the head on March 12. And the offensive output was welcome too, especially considering the Huskies hadn't seen the field since March 16.
"I'm pretty shocked," Glavine said. "They didn't miss a beat and they were just having good at-bats and getting the outs."
Northeastern will look to win the series tomorrow with a doubleheader against the Minutemen.